Album Review: Donny Love 'Sensation'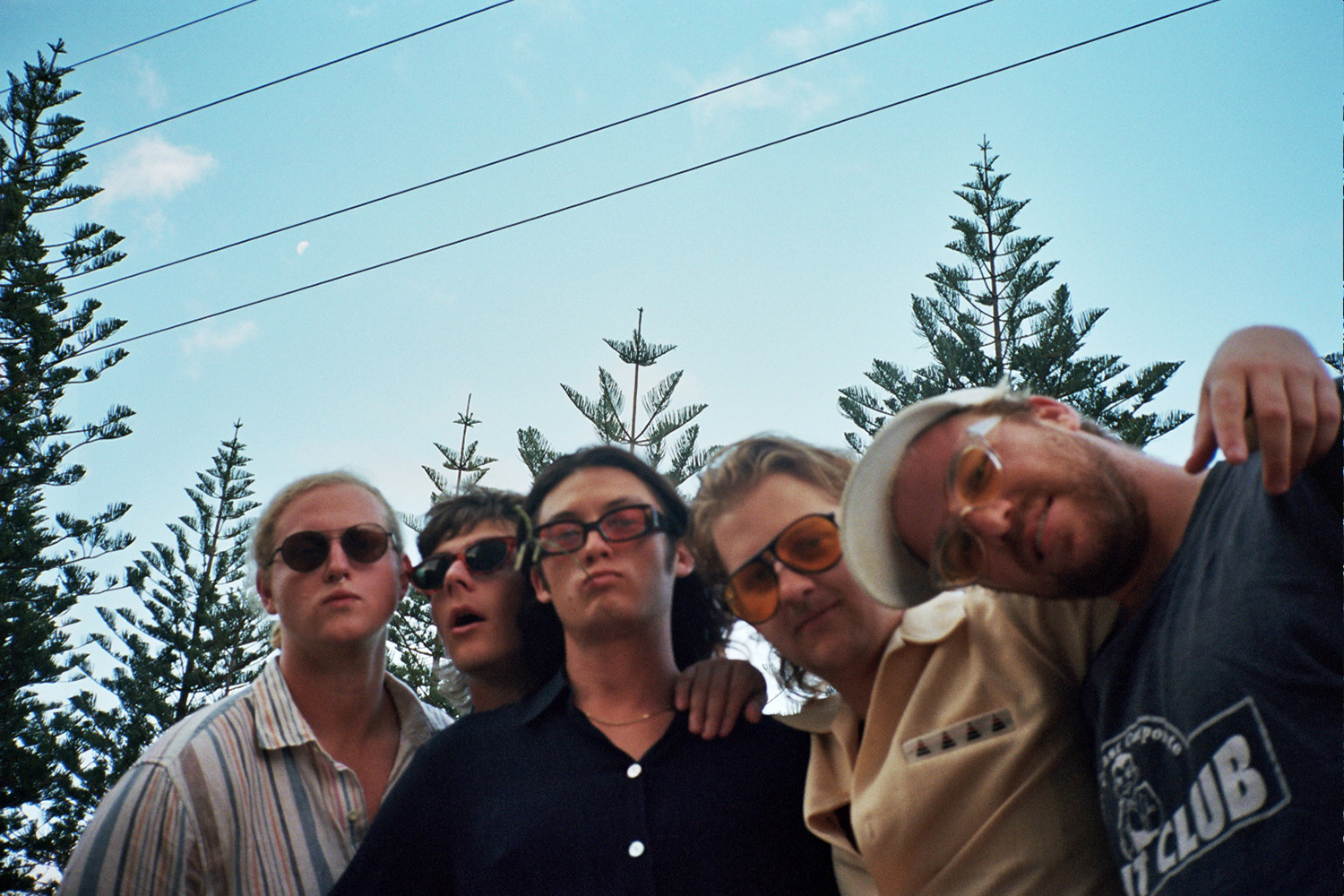 There's love woven into every fibre of Donny Love's debut album, 'Sensation'. Having built their name on the Gold Coast scene for years on end, the five-piece have finally delivered their opus, 'Sensation'—a collection of 10 track chronicling maturing and uncompromising motivation.
'Sensation' was also recorded at time when the band were seemingly at their lowest. Self-doubt crept in and the bright future for Donny Love appeared distant. However, it was the intent of these 10 songs that pulled them through the process. Donny Love had something to say on this album and didn't want it to go unheard. Perseverance and a disparate sense of passion lead the group to recording at No Wave Studio with Paul Blakey.
There's a timelessness to 'Sensational'—a history piece to what Donny Love so charmingly trademark, "motel bop". Underlying the dread of their lyrics is a sonic buffet of glossy garage-pop. No Sense and Never Comin' Back open the album to a break-neck pace, setting the tone almost perfectly. It's frantic, anxious rock that's pieced together with sun-dappled synths, rolling guitars and an absolute joyful delivery.
Death forecasts the band as complete mavericks. Here's where their brash sound truly comes alive. Revisionist-pop at its finest, Death is a hook-filled wonderland that revels in Donny Love's own hazy, introspective world. The track is a lingering, rare moment in music—like an unplaceable, nebulous melody that's been floating around in your mind for several years finally brought to life by Donny Love. Their jazz-rock tantrum of Death rolls on for a tameable 5-minutes before launching into the other previous album single, Dysfunctional Lovers. The paradoxical musical moments Donny Love build and cascade over on Dysfunctional Lovers is a true marvel. Their constant shifting key changes is testament to the DIY ethos the band have been forging away at for so many years.
The Esplanade beefs up the jazz inertia the band have been briefly flirting with prior to this track. It hones in on their music experimental pathos as a band—continuing to ditch musical conventions and provide a psychedelic identity. The creative control on display is a astonishing—The Esplanade is the sound of a band truly at one with their progressive reputation. Come Undone is a dotty, playful number that emphasises the interplay of synths and bass guitar. The moment-to-moment overjoyed sketching doesn't stop there at Convenience comes in as quick as it disappears—akin to the unbridled flurry of Does It Offend You, Yeah's Attack of the 60 FT Lesbian Octopus.
The title track is the album's peak moment. It incorporates everything Donny Love set out to do in a neat 7-minute finale. The poignant cynicism is at a fever pitch in the lyrics with the musicality anxiously reflecting it. The five-piece's inherent ability to create a cohesive, winding melody, all the while building patience and interplaying between varying key changes, is a true sign of art. The culmination of blood, sweat and tears over the years, both shed and gained, is expressed through the glossy veneer of Sensation.
'Sensation' is out now and can be streamed HERE. Scope their dates below.
Donny Love Live Dates
FRI 18 MAY
The Northern, Byron Bay
FRI 25 MAY
Grace Darling Hotel, Melbourne
SAT 26 MAY
The Foundry, Brisbane
FRI 8 JUNE
Elsewhere, Gold Coast