Album Review: London Grammar 'Truth Is A Beautiful Thing'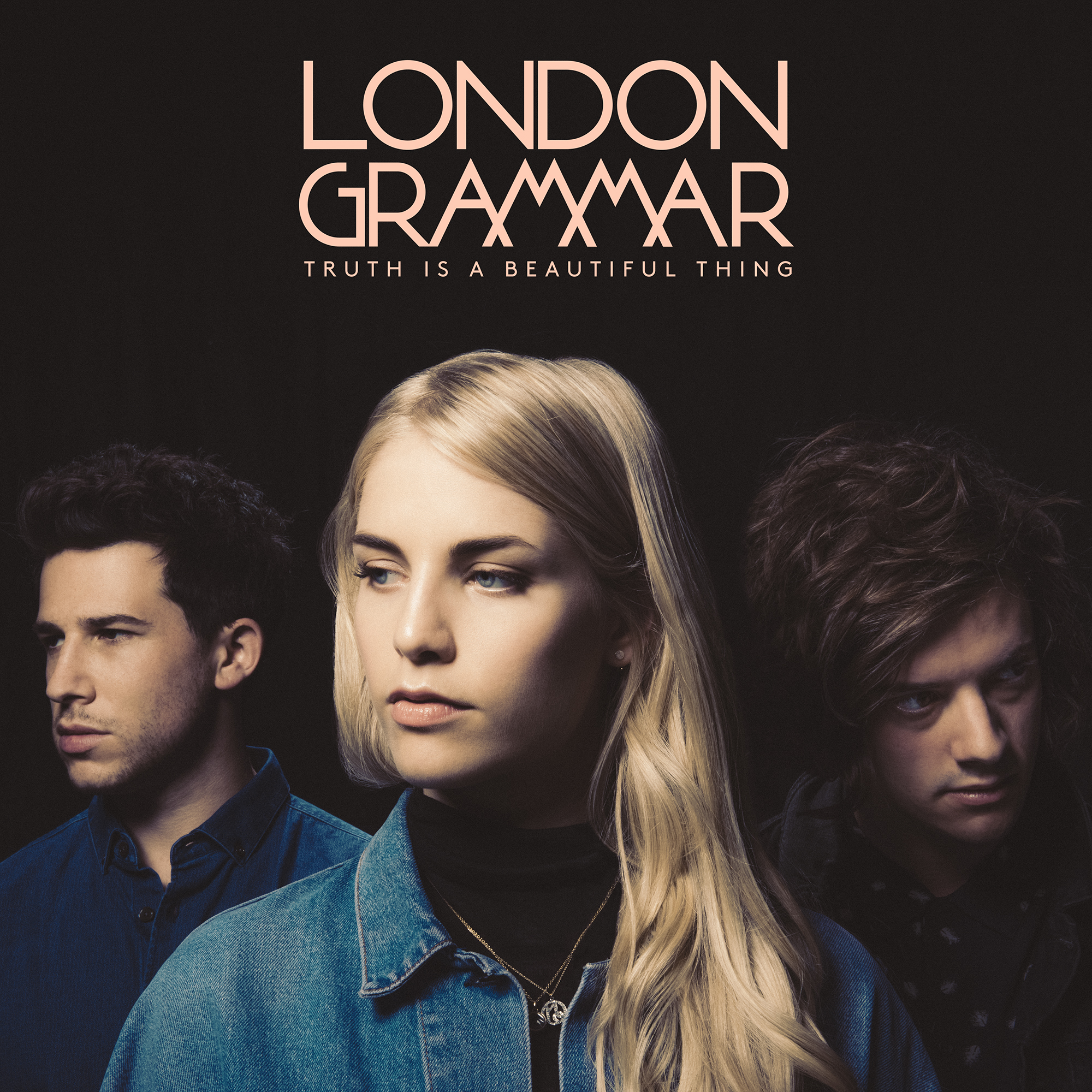 It's been a long four years since London Grammar released their last album, 'If You Wait', which was widely received with critical acclaim. There has been a huge amount of anticipation and build up leading to the release of their upcoming record, 'Truth Is A Beautiful Thing'. Having already shared four singles from the album, Rooting For You, Big Picture, Oh Woman Oh Man and title track, Truth Is A Beautiful Picture, listeners were given an insight into what the album will hold. Stunning, melancholic melodies, Hannah Reid's soaring vocals and build-ups so uplifting they could make it feel like the sun is shining on the greyest of days.
Starting off slow with opening track, Rooting For You, we are immediately introduced to Reid's undeniably beautiful voice. While the song slowly builds and demonstrates the faultless instrumentation and synth-driven beats that London Grammar have become so well known for. As the album progresses, there is no denying this is a gorgeous display of dark, brooding melodies teamed with thumping and commanding beats, I just can't help wanting a little more variation. Listening to each single on their own, they evoke emotion and really are beautiful, but listening to the album as a whole, songs feel like to begin to run and blend into each other.
Each song has very similar structure and all feature the same dark and moody undertones, with the exception of Everyone Else, Non Believer and What A Day. As a collective, these three songs really hold their own and stand out from the rest, purely based on their differentiation from the album as a whole. These three stray away from the pack, and are real highlights on the album.
'Truth Is A Beautiful Place' finishes off with a couple of demos and a live rendition of The Verve's Bittersweet Symphony, which once again highlights just amazing Reid's vocals are and how well they are complemented by the band, especially in a live setting.
Overall, the album is a beautiful combination of near-perfect vocals and seemingly effortless instrumentation, I just feel with a slight bit more variation it could have been a lot stronger.