Album Review: The National 'Sleep Well Beast'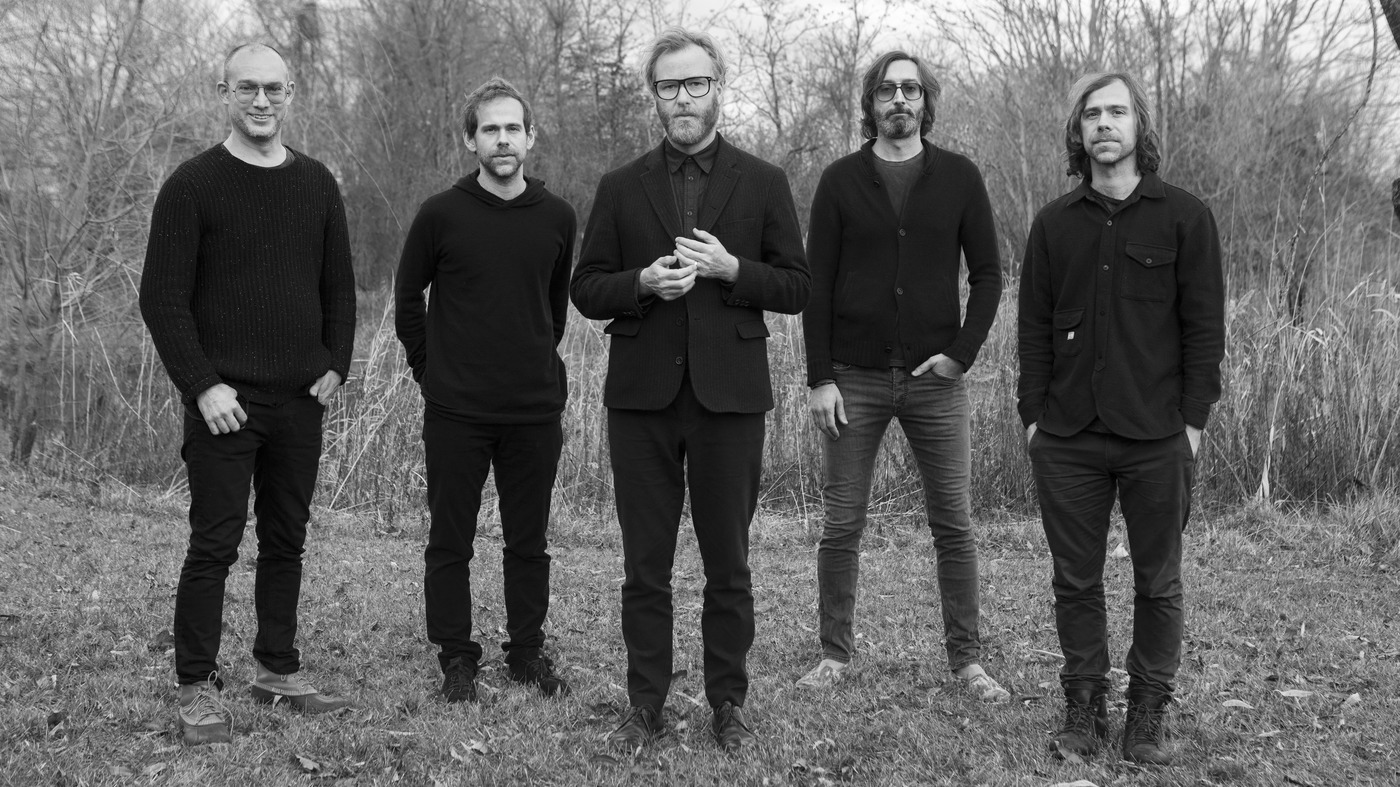 We all love music. You're reading this article right now because you have some invested interest in music. Sometimes music can disappoint, lackluster releases snowball into a meritocracy that causes you to lose some faith in the industry you hold so dear. The National's seventh LP, 'Sleep Well Beast', is the antithesis to this slump. An album so perfect it will make you grateful that music exists.
'Sleep Well Beast' has been eagerly awaited since the 2013's flawless 'Trouble Will Find Me'. While you have everything that you know and love about The National here, 'Sleep Well Beast' might just be the bands most intimate record yet. Thanks, in no small part, to frontman, Matt Berninger co-writing the lyrics with his partner, writer, Carin Besser.
Berninger ushers the listener in with the almost lullaby-esq, Nobody Else Will Be There. With vocals barely registering above a whisper Berninger's husk obscures the faint female backing vocals that swirl around lyrics that articulate themes of distance, loneliness and wanting.
It's a slow burner of an opener whose muted piano and distant percussion only heightens the rip roar into following track, Day I Die. Reminiscent of the more powerful moments of 2010's 'High Violet', shrieking guitars cut through a drumline that pumps like a runner's heart while subtle synths fill out the background.
Walk It Back is a curious beast, allowing us to peak into Berninger's inner monologue as he languishes on follies and fallacy over distorted synths. A speech from a Bush aid sampled post instrumental articulates the political undercurrent that runs through the album as it muses on the nature of a controlled reality.
The snarky younger sister to Walk It Back lies in mid-album explosion, Turtleneck. Debuted at an anti-Trump concert on the eve of his inauguration, Berninger pulls no punches with his jabs about economic inequality and remorseful conservatives cutting almost as deep as the wall of noise that enrobes them.
Leading singles, The System Dreams Only In Total Darkness and Guilty Party are both exquisite slices of sad rock that command immediate attention. The System… due to drummer Bryan Devendorf's incendiary patterns and the best goddamn guitar solo that indie rock has seen in a long time. Guilty Party is subtler, letting the heartbreaking lyrics about the hypothetical crumble of Berninger and Besser's marriage grab you by the heartstrings while yet another excellent guitar solo attempts to coaxe tears from your eyes.
I'll Still Destroy You continues on the theme of domestic disillusion floating around the idea parenthood and the fear of inadvertently passing bad habits onto children. Softened by the delicate synths that open and dot around the track, it marks The National's welcome evolution into a more electronic sound.
If your soul is aching a bit from all the political barbs and dysfunctional relationships then an antidote comes in the form of penultimate track, From Across The Gym. A dreamy melody that wouldn't be out of place in the poignant moment of a John Hughes film anchors this song. Soft guitars slot in beside substantial strings while Berninger sings of a dream life and endless love. The stand out track of the whole album, it's the aural equivalent of eating fairy floss while wearing rose coloured glasses and it's particularly soothing after such a melancholic run of songs.
As the glitchy understatement of title track, Sleep Well Beast yields the end of the album, it's hard not to be in awe at what The National has created. After 18 years as a band they've pulled a phoenix from the ashes that's brighter and more beautiful than ever. 'Sleep Well Beast' is a gift made of human emotion and musical mastery. There is so much more to say about this album, too much to contain in one review. As Berninger croons in the last moments of the album, there's only one more thing that needs to be said—thank you, goodnight, sleep well.
The National Live Dates
WED 21 FEB
Sydney Opera House, Sydney
TUES 27 FEB
Riverstage, Brisbane
THURS 1 MAR
Sidney Myer Music Bowl, Melbourne
TICKETS