Album Review: The Ruminaters 'Welcome to Flight S.U.N 91 '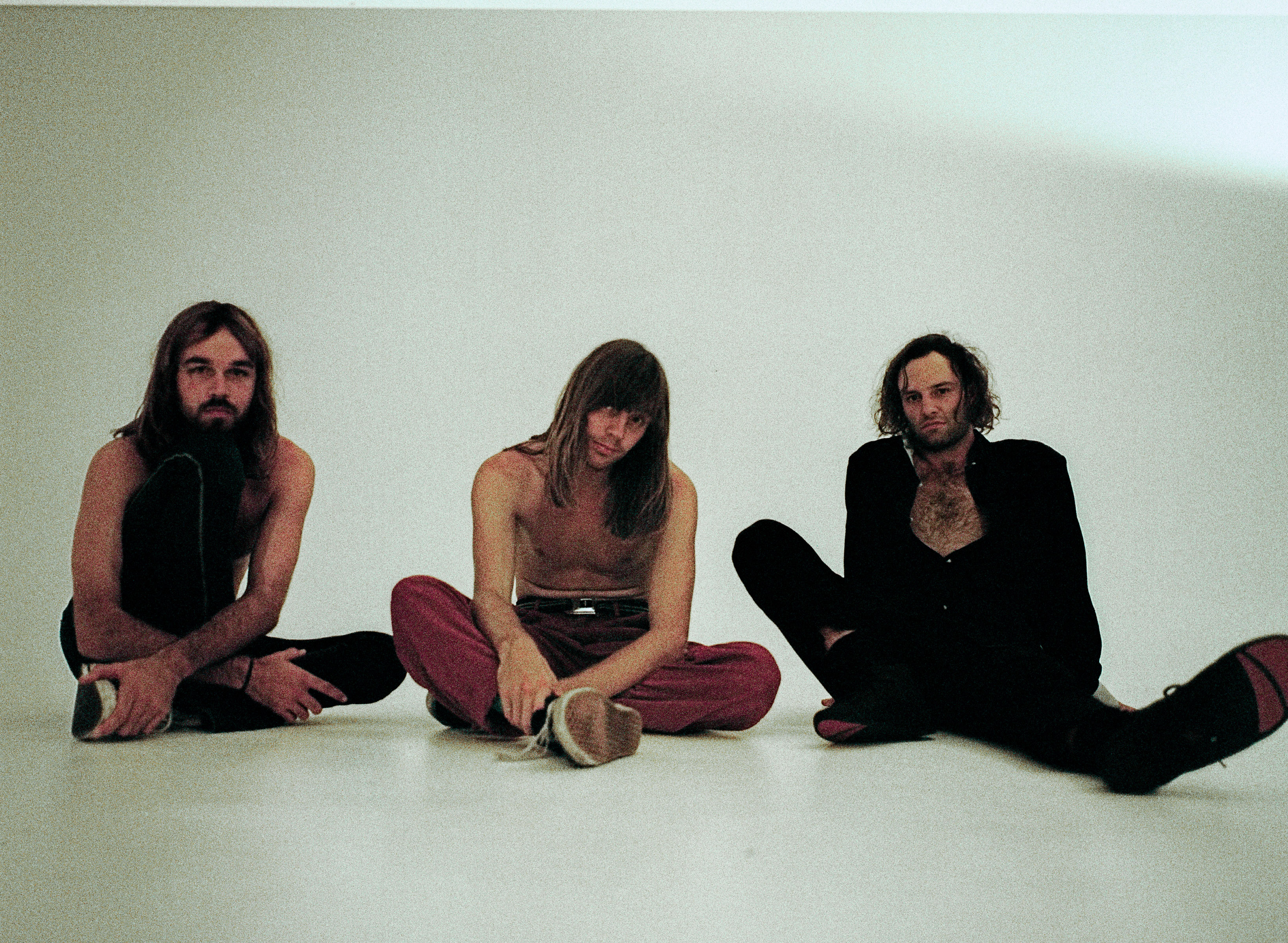 The Ruminaters' sophomore album comes pre-packaged with a brilliant concept. The story goes like this, "This is an album about the sun flying back to 1991. Each song is another passenger on its flight." Indicatively, each track on the album is a bizarre new trip and a journey front-to-back. 'Welcome to Flight S.U.N 91′ recalls the wonder, merriment and pure musical freedom once lived on The Beatles' 'Sgt. Peppers' Lonely Hearts Club Band'.
Almost instantly, a huge hit of whirring psychedelics and unfamiliarity rushes in. There's an infinite amount of improvement between the group's first album and what's already on display from the first track, I'm The Sun That Shines From Your Mind. I'll get it out of the way now before gushing about it too much through the review—the guitar tones on offer is very impressive. Much the same with the recent The Jim Mitchells album, the groups manages to peer into the crevices of psychedelic music and rip out a contextually new and wonderful counterpoint to the genre's mainstays.
Listening closely to lyrics of I Swear—it's pure, all encompassing psych music that nails the album's overall theme of time travelling musical aesthetics. No Good Lover brings in a few experimental moments and benefits greatly from them. Some winding synth lines open the track into a cascading, fly-screen-like guitar riff. Following this is the one-two punch of Psychopath which is reminiscent of a frenzied Ty Segall jam. It's easily the album highlight thanks to its unrelenting fast pace and perseverance.
Art Song and Man Holds A Gun continues to fold and crease the very definition of psychedelic. While lead album single Boys Off Work, is a quote-unquote "classic" The Ruminaters track, harking back to their early roots. Can never have too much of a good thing. Babysitter swings in some soul while Hospital Bar and Jesus Was A Rock 'N' Roller brings the pace down a little, without compromising on the band's sheer wealth of unique songwriting approaches.
There's so much more purpose and collective unity to The Ruminaters' new album. It's progressive in all the right avenues—the band have honed their craft to exhaustive levels and the end result is something to be marvelled—no wonder Grouplove hand-picked them for their headline tour! Each track comes bound with a different approach and mindset. It never gets stale or repetitive, there's enough variety throughout its generous time length. Contextually, while each song explores a different realm, theme or spiritual movement, they still coerce so well as a singular body.
Already on tour behind the album, The Ruminaters will continue on the road for the entirety of March with Byron Bay, Brisbane, Gold Coast and more destinations still on their route. See the tour iteniteary and ticking information below along with the stream of 'Welcome to Flight S.U.N 91′.
The Ruminaters Live Dates
THURS 8 MAR
Transit Bar, Canberra
FRI 9 MAR
The Grace Darling, Melbourne
SAT 10 MAR
The Workers Club, Geelong
FRI 16 MAR
Bloodhound Bar, Brisbane
SAT 17 MAR
The Northern, Byron Bay
SUN 18 MAR
Miami Shark Bar, Gold Coast
FRI 23 MAR
The Cambridge Hotel, Newcastle
SAT 24 MAR
The Lansdowne, Sydney
SUN 25 MAR
North Gong Hotel, Wollongong
SAT 31 MAR
TBA, Pacific Palms
TICKETS