Winter's Heating Up On Anna Lunoe & Born Dirty's 'BADASS'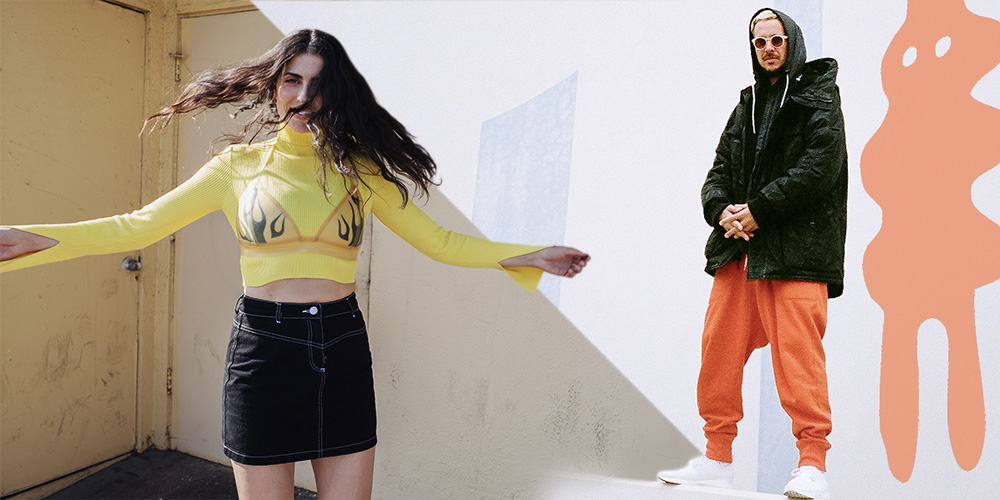 Anna Lunoe and Born Dirty are two virtuosos of the house movement and, on Badass, the pair have joined forces for an unstoppable club-banger that puts all other bangers to shame.
Born Dirty, hailing from France, is one of the country's most esteemed and highly-regarded house music producers in recent years; while Anna Lunoe needs no introduction. The multi-faceted singer, DJ, producer and writer has become one of Australia's brightest exports in the dance community. She makes us proud with her own record arriving soon, representing at some of the world's biggest festivals and presenting her own Beats1 Radio Show.
With these two talented minds together, Badass is made for success. The high-octane, driving beat is purposefully built to feel empowering and ready for the club. For those Saturday nights, make sure Badass is you pre-game anthem. The song refuses to quit and is just plain fun and quirky, right from the get-go. Even with Christopher Port releasing his "straight-up club track" a few weeks back, it's never been a better time to round up your mates for a night at the clubs.
According to Lunoe, the song captures the essence of how everyone should be feel when going out for a night on the town in 2018.
"It just basically encapsulates how I want people to feel: free, bold, spirited and enjoying the hell out of every moment they have on this planet" said Anna. "To me, my favorite tracks are the ones with a sense of humour about them. Yes they are bangers, but its light hearted – and that's what is behind this track. Having a moment thinking you're the shit," explained Lunoe.
Stream Badass below. Be sure to catch Anna Lunoe live this weekend at Splendour in the Grass or for a one-off show at Sydney's Chinese Laundry.
Anna Lunoe Live Dates
FRI 20 JULY
Chinese Laundry, Sydney
FRI 20 JULY – SUN 22 JULY
Splendour in the Grass, Byron Bay