Aquila Young's New Single "Crimson Criminal" Has Stolen Our Hearts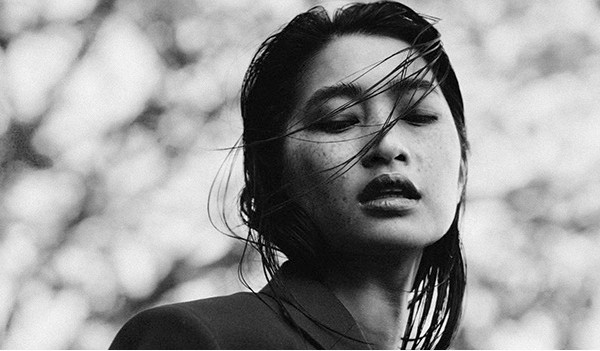 Smooth as silk songstress Aquila Young has returned with a brand new single, and it's shaping up to be a quietly compelling change of sound. Crimson Criminal is an intoxicating track, and shows a tense twist to her characteristic dreampop style.
The song opens with a low, insistent synthesised beat that instantly catches your attention. We're then greeted by Young's honeyed vocals, holding just enough catches in her voice to keep them from being too poppy. Instead, Crimson Criminal shows her versatility as a singer, coming across as bluesy at times. The chorus builds quickly, with cinematic percussive clangs echoing underneath the high, airy vocals to create an intense wall of sound.
Crimson Criminal carries a heavy emotional weight, with sultry, soulful lyrics sung with strong expression. Lines like "How you pull me in/ How you sense my skin/ How you get me off" evoke a strong sensuality countered by resentment and fear in Young's voice.
There's a swinging sensation that is carried throughout the track, which conjures images of swaying bodies and undulated dancing. Crimson Criminal is quietly insistent in the way it captures the listener, and its strength lies in its alluring vibe. Aquila Young's lyrics imply she's been seduced into something intense and dangerous. It's a little unfair that she's done the same to us.
You can catch Aquila Young at this year's Jungle Love Festival. Check out Crimson Criminal below!
Aquila Young Shows
FRI 25 – SAT 26 NOV
Jungle Love Festival, Imbil
SAT 31 DEC
NightQuarter, Gold Coast