Artist Spotlight: Baskervillain with "Wish You Were Gone"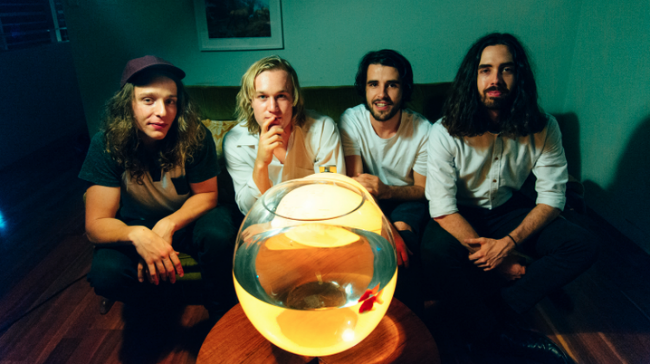 Blues-rockers Baskervillain have come roaring out of the studio and back into our ears with their new single Wish You Were Gone.
Dual guitars are doing the talking for a lot of the track as you might have come to expect from the blues-revivalist-revivalists. Soft and sad in verses, the fretwork turns to heavy, effect-driven riffs before coming together in a thunderous final chorus and solo.
Jack McKenzie's vocals go from heartbroken and soulful to an angry growl and back again to compliment the emotional and frustrated tone.
Baskervillain draw in elements from blues, psychedelic, and the kind harmonic pop-rock that your Dad might have swayed to. Off the back of their debut EP 'Modern Lows' the band have supported The Belligerents, Lurch & Chief, and Harts, as well as playing Red Deer and Jungle Love Festivals along with their own east coast tour.
For long time fans of the Brisbane boys, Wish You Were Gone is right at home alongside their older tracks channelling Debt and All Eyes On the Prize. For newcomers, if you liked Tame Impala, Moses Gun Collective, or The Murlocs you'll find something to love about Baskervillain.
Whether its the swirling guitars, piercing harmonica, or intricate and layered guitar work that you love, expect to be delighted with what you find.