Bag Raiders 'Checkmate' Us With New EP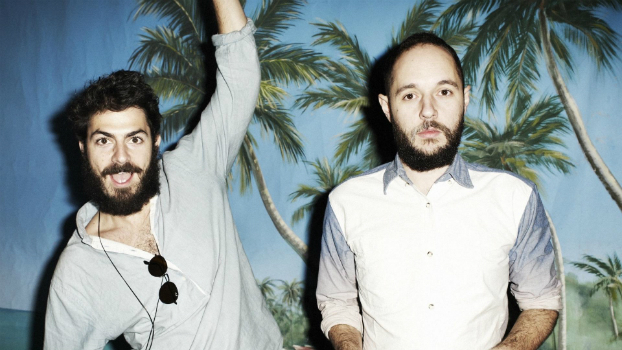 Sydney electronic duo Bag Raiders have released their new EP 'Checkmate', and we're kind of losing our heads to its lead single Checkmate.
Most of us remember the 'Raiders from their 2009 hit Shooting Stars, which gives us all kinds of nostalgic rave feels. Like Shooting Stars, rather than the vocal performance it's the production of the track which brings the music and instruments all together, almost in a hypnotic fashion.
The duo has stayed closely to their feel-good indie electronica style in Checkmate. Which we have to appreciate.
Bag Raiders have stuck to what they're good at and nailed it too a tee. Although nothing revolutionary, the beauty of the song is the production. They've intertwined quirky and flamboyant instruments to produce something playful and entrancing.
The track features angelic vocals from SAFIA's Benjamin Woolner. 'Checkmate' has enough spice to keep your attention and lets be real, Bag raiders will always be an Aussie favourite for us Gen Y's.
The 'Checkmate' EP is their third in two years and the band is expected to be releasing their second album later this year. The duo are currently touring North America with Plastic Plates.
Check out their upcoming Australian tour dates below!
Bag Raiders Australian Tour Dates
THURS 26 MAY
Rocket Bar, Adelaide
FRI 27 MAY
Academy, Canberra
SAT 28 May
Howler, Brunswick
FRI 3 June
The Flying Cock, Brisbane
SAT 4 June
Oxford Art Factory, Sydney
SUN 5 June
Jack Rabbit Slims, Northbridge
Get Tickets HERE