Brisbane Prog-Rockers Kodiak Empire Announce 'Hakbah' Tour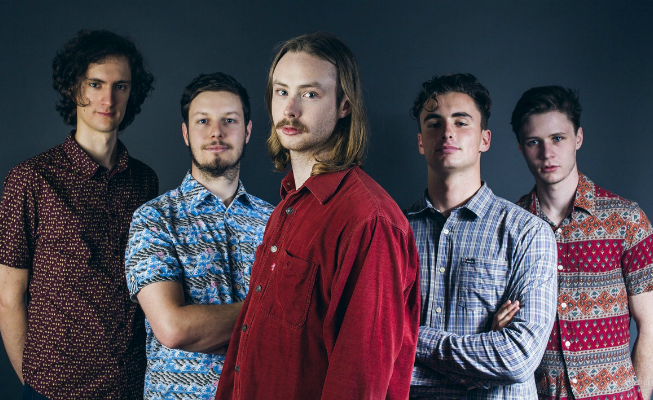 Brisbane's Kodiak Empire are turning heads around the world with their ever-changing time signatures, myriad of textures and tones, and explosive instrumentals. The prog-rockers are now about to head off on an East-Coast tour in support of their latest single Hakbah.
Kodiak Empire's six-date 'Hakbah' tour will kick off supporting none other than Aussie prog stalwarts COG, who broke from hiatus in early 2016 and proceeded to sell out shows around the country, at Brisbane's Eaton's Hill Hotel on Saturday 8th April.
The quintet will then captivate audiences in Newcastle, Sydney, Wollongong, and Melbourne, before rounding off the tour with an electrifying hometown show at Foundry Records on Saturday 29th April.
As one of their main musical influences, Kodiak Empire's vocalist Bryce Carleton says sharing the stage with COG will be one of those unbelievable "pinch me" moments.
"There aren't words that come remotely close to describing how much playing alongside COG means to us. They were hugely influential for us as musicians and performers, so it's an honour to share a stage with them!" says Carleton.
The exploratory and pulsating Hakbah is an 8-minute epic, chock full of cavalier twists and turns. Poised perfectly, or perhaps imperfectly, on the boundaries of prog and alternative rock, Hakbah shines among the EP's five tracks as an absorbing, sporadic piece of thunderous and melodic musicianship and astonishing songwriting.
Though Kodiak Empire explore a myriad of genres and tones on 'Silent Bodies', the EP's lyrical goal was to eliminate any obvious meaning, allowing a listener to create their own individual lyrical understanding.
"Each song acts as a puzzle piece to outline a feeling of overwhelming desire for change in the face of society's constant and accepted injustices, juxtaposed with the temptation and ease of escaping this reality.
"The lyrical ambiguity is mirrored in the melodic forms, fluctuating in response to the music and acting as both a conceptual and rhythmic element," says the band.
Exploring a tapestry of rock genres, and recorded, mixed, and mastered by ARIA winning producer Govinda Doyle, 'Silent Bodies' really is a sonic journey any music lover should experience.
Check out the music video for Hakabah and Kodiak Empire's upcoming tour dates below!