You Can Listen To Cut Copy's New Song Right Now, But There's A Catch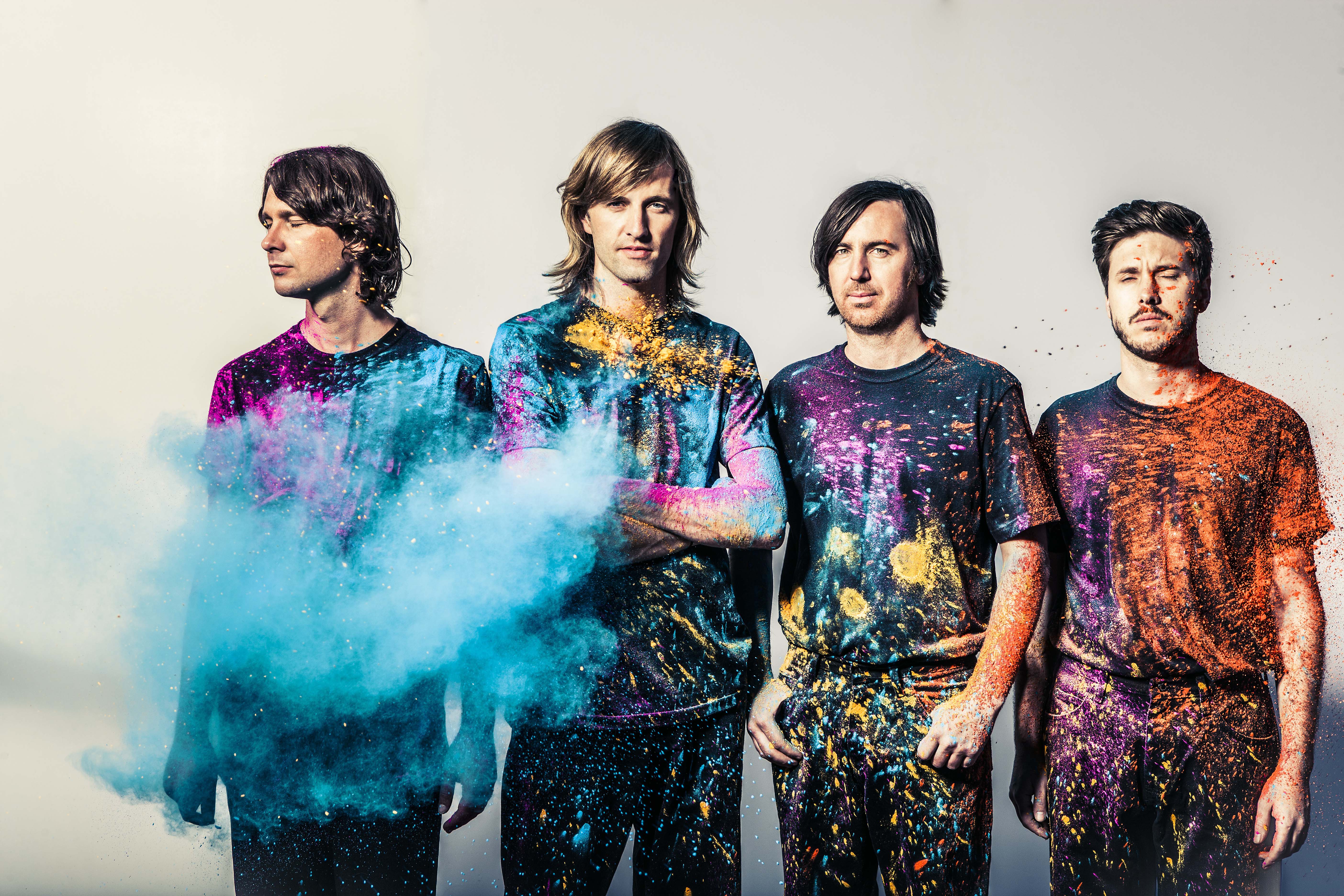 UPDATE 07/07: Surprise! Airborne is available to stream on all good streaming and digital purchasing platforms as of today! Airborne is a funky, guitar-based indie-dance romp that contains all the relevant Cut Copy DNA, while delving into something a little new for the Melbourne group. It's the first piece of studio material since 2016's 'The January Tape' and 2014's 'Free Your Mind'.
Stream the new single below.
ORIGINAL STORY: Be prepared to get Airborne as Cut Copy ready new brand new music. If you didn't catch on yet, Airborne is the title of the Melbourne indie-dance four-piece's new track that's just been released… kind of.
Giving its first spin on triple j this morning, the track is also available for fans in select areas of Melbourne and Sydney via AirDrop. That's right, iPhone users in Sydney and Melbourne—Airborne is, for the moment, only listenable through this selected medium. Look to Cut Copy's official social media pages for the locations of the single's stream.
Speaking to triple j earlier this morning, the single was produced by Ben Allen, of Deerhunter and Animal Collective fame, and signals yet another shift in sonics for the group following 2016's ambient mixtape, 'The January Tape'.
"It felt like a really unusual track and didn't have any obvious reference points. It was something that we all played on and created from the ground up and I feel like it's a bit of a song of two halves," said Dan.
"The first half is a psychedelic funk tune, then the second half disappears into somewhere completely different. We tried to make the track as surprising as possible."
While the band ready their new album—which yet to receive a release date or title—Cut Copy will be performing three very special shows in Australia to warm us up. Scope the dates below and stay tuned for any more Cut Copy news.
Cut Copy Live Dates
WED 18 JULY
Metro Theatre, Sydney
THURS 20 JULY
The Croxton, Melbourne
FRI 21 JULY
Splendour in the Grass, Byron Bay