Ceres & Wil Wagner Stretch Our Imagination On 'Stretch Ur Skin'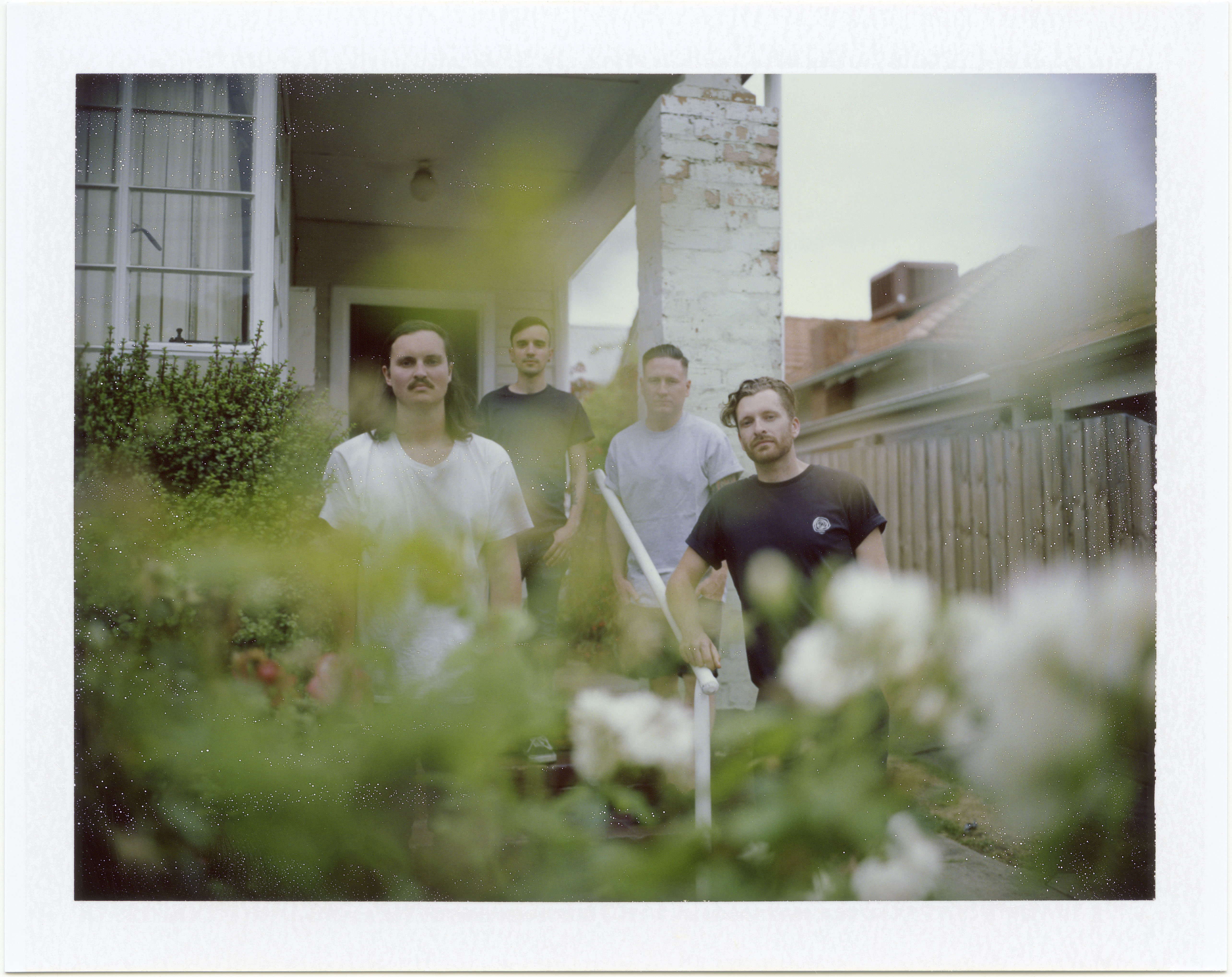 Best pals, tour-wise, and now recording mates, Ceres and the Smith Street Band's Wil Wagner have teamed up for one of this year's loudest angst anthems.
Both acts are already known for their ingenious take on emo-cross-punk deliverance, however, when joined together, it's an unstoppable force. It's often said that too many cooks can spoil the broth, in Ceres' and Wil Wagner's case, that is clearly the opposite. Both Wagner and Tom [Lanyon]'s vocals soar and, oddly, harmonise with each other–which is a weird thing to say of two outwardly Aussie-accented voices.
With nothing but praise said about both parties, Wagner says the collaboration was a natural fit and evolution for both acts.
"When Tom first asked me to collaborate with Ceres I was really excited. Not just because I would get to make music with a band I love but because it's always so fun getting to hang out with these guys. We sent some ideas back and forth and both wrote and re wrote our parts and then went to Sing Sing South one night to piece our ideas together. It all fell into place very naturally and organically and I couldn't happier with the end result! The entire band kills it on this song, the drum and bass groove at the start is a cool departure from classic Ceres stuff and Sean's guitar solo absolutely rips. I'm very flattered to be involved and stoked on how this song turned out!"
Stretch Ur Skin will be available as a limited 7″ vinyl at all upcoming the Smith Street Band shows. The three-track EP also features two songs recorded from the Drag It Down On You recording sessions–so you know they'll both be of golden quality.
The Smith Street Band Tour Dates
w/ Ceres
THUR 25 MAY
The Odeon Theatre, Hobart
FRI 26 MAY
Enmore Theatre, Sydney
SAT 27 MAY
The Tivoli, Brisbane
SUN 28 MAY
Forum Theatre, Melbourne
SAT 3 JUNE
Forum Theatre, Melbourne
FRU 8 JUNE
Metro City, Perth
SAT 10 JUNE
Thebarton Theatre, Adelaide