EP Review: Mastodon 'Cold Dark Place'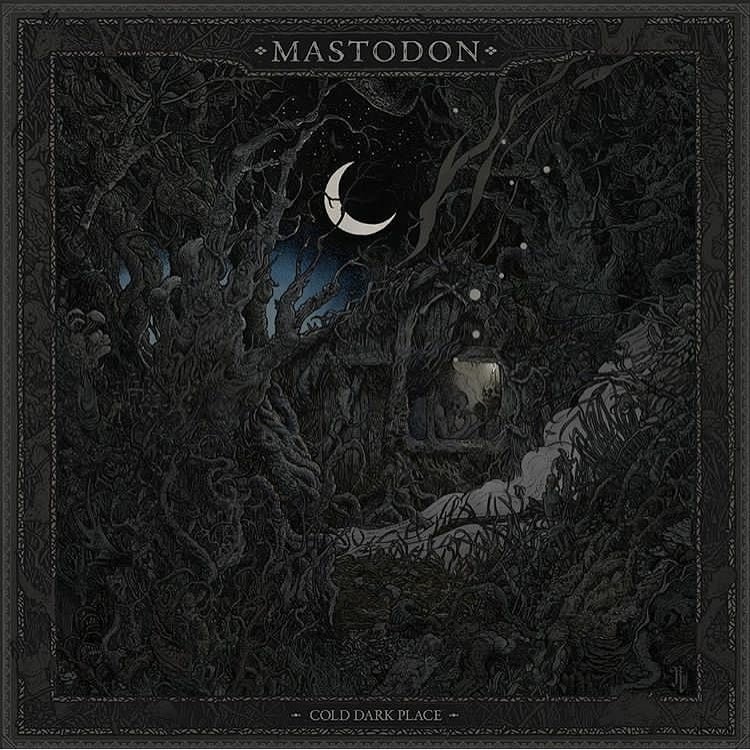 2017 has been a busy year for Mastodon. Off the back of their seventh full length album they released in March entitled 'Emperor of Sand', they have returned with a brief, but loaded, EP, 'Cold Dark Place'.
North Side Star starts the four song EP off with a light, dreamy passage which immediately gave me similar vibes to the material from 'Crack the Skye'. One obvious difference is that three quarters of the band all now consistently sing, and their vocal ability show in their harmonising. If there is one thing 'Emperor of Sand' proved, it's that these guys can really sing now. On 'Cold Dark Place', it beautifully compliments the instrumentation.
North Side Star builds over a few minutes, then evolves into something a little more energetic and stoner rock influenced. A lovely riff from Brent Hinds carries through the rest of the song, which ends with a spacey solo.
The second song, Blue Walsh, breaks out with a drum groove that sounds like it could have come from the last album, but delivers some resonant riffing and subtlety in the vocal melody which makes for a much less cheesy experience. Again, a change of pace occurs later on, with a little extra 'oomph' and energy to carry the song out. Oh, and another tasty solo from Mr Hinds.
Following in the tracklist is the song released ahead of the EP, Toe to Toes. If there's one song on the album to remind you that it's metal, it would be this song. A folky acoustic guitar passage begins the track, and immediately switches to possibly the most progressive riff on the album. It pulsates with a kind of intensity which immediately draws you in. Bassist Troy Sanders delivers some beautiful vocals which float seamlessly atop the somewhat desolate sound of the instrumentation underneath. Then, with a swift shift in time signatures, a heavy, borderline sludgy riff takes over and it's truly infectious. How else to follow this than with some chorus vocals from Hinds, who pumps a bit of classic rock into the song.
The acoustic guitar returns in the final and title track, Cold Dark Place. Possibly the softest Mastodon has ever gone, the song proceeds with Hinds providing some somber vocals, accompanied with some trippy synths and even a keyboard. As every song on the tracklist had before it, it concludes with a solo that is pretty well just Hinds flexing his talent for shredding. Underneath it an epic, heavy riff with a 'pirate-esque' vibe about it draws the short but sweet EP to a close.
'Cold Dark Place' delivers the kind of sound I wish the band had gone for on 'Emperor of Sand'; pushing the prog whilst allowing softer instrumentation and melodic vocals to appropriately compliment a more matured version of the band. Needless to say, I'm glad to see that even with just four songs, we've gotten to see the band go in this direction.