EP Review: Nocturnal Tapes 'Visions IV'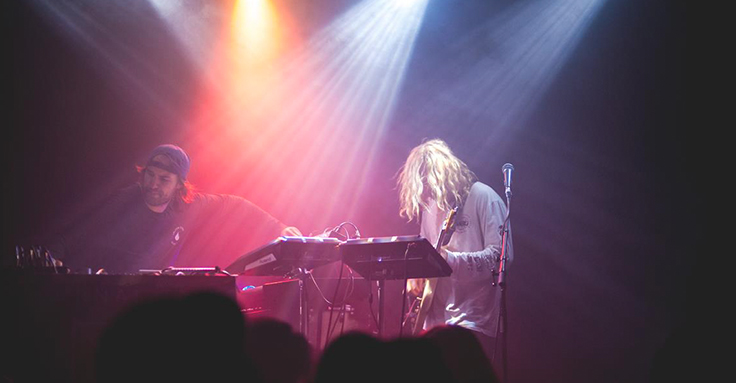 It's been a big month for Yamba's very own indie/psych duo, Nocturnal Tapes. Earlier this month they threw us a brand new single in 'Wake Up' and now follow on with an EPIC debut EP, 'Visions IV' out today via Sony Music Australia. 
Opening up with thumping bass and clay percussion, the first single off the EP All I Need is a punchy psych dance gem. Sounding similar to the likes of Jagwar Ma or even Tame Impala, this tune is an impressive opener. With huge reverberated guitar licks and vocals, I'm very keen to see how this tune will play out live. Keep an eye out for this tune being smashed at festivals this summer.
As we move through previously released singles Wake Up and Is It Too Late, 'Visions IV' is a hyper immersive, melodic journey. The production level on this EP is really outstanding using many different indie/electronica influences to create an orgy of sounds that are simply lovable. No matter your taste in music, it's easy to get into this release.
As we head towards the backend of the EP into the fourth track Close My Eyes, things are slowed down a tad—forming into a smokey euphoric haze. Warm string synths and big, anthemic vocals release into a huge Moog-style baseline which instantly gets your hips moving—another dance floor filler. 
Track five All Night is a brilliant way to close out the EP. Paying homage to their very impressive synth skills, accompanied by huge slapping drums low pass filtered break downs, All Night puts a huge emphasis on how much hard work has gone into this EP and also builds excitement to see this talented pair will convert this into the upcoming live tour.
Nocturnal Tapes join Luke Million on a national tour starting Sep 1st in Adelaide. See those dates below.