Gang of Youths Blaze The Trail With Hot New Single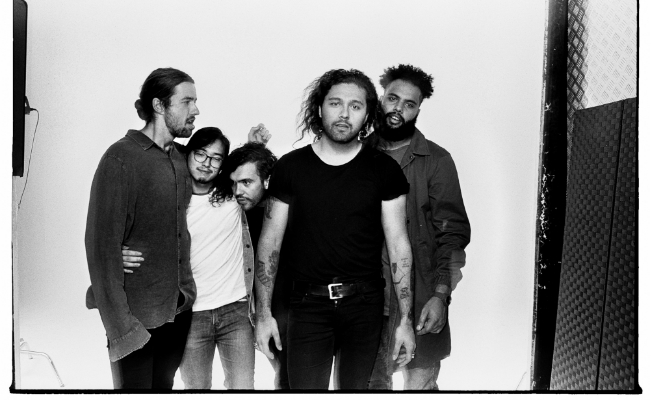 Gang of Youths are accustomed to stealing our attention with  soaring guitar riffs and catchy choruses, but their latest single "What Can I Do If The Fire Goes Out?" sees the quintet dig a little deeper with a bit of lyrical soul searching. Banger-induced existential crises may ensue, but you'll love every second of it.
Exploring the extent of the guitar's range in the first 20 seconds, the song kicks off with a steady beat and a hefty injection of reckless energy – it's like a blend of DMAs, Catfish and the Bottlemen, and just a touch of The Temper Trap. A bustling instrumental raises anticipation for frontman Dave Le'aupepe's charismatic vocals, a comfortable vessel for his conversely troubled lyrics. "Will you still show me a way? Can you still show me a life? 'Cause I was only a kid when I felt you toss me aside." Don't say we didn't warn you.
Le'aupepe says the song draws inspiration from his search for truth and his fear of the future. "I'm afraid that one day I'll lose this savage spirit of enquiry and just default on resignation. I'm afraid that the god I was told loved me not only doesn't give a shit, but possibly doesn't exist. I'm afraid that I will capitulate to the nihilism and absurdity instead of pursuing truth and life and autonomy."
If you can handle all that depth and doubt, this is a track worth grazing your ideological ears on. Plus, it's a great way to pass the time while you're waiting for Gang of Youths' sophomore album 'Go Farther in Lightness', set to drop in mid-2017. Check out the album's first single below!