We For One Welcome Grimes, Our New Overlord, On New Single 'We Appreciate Power'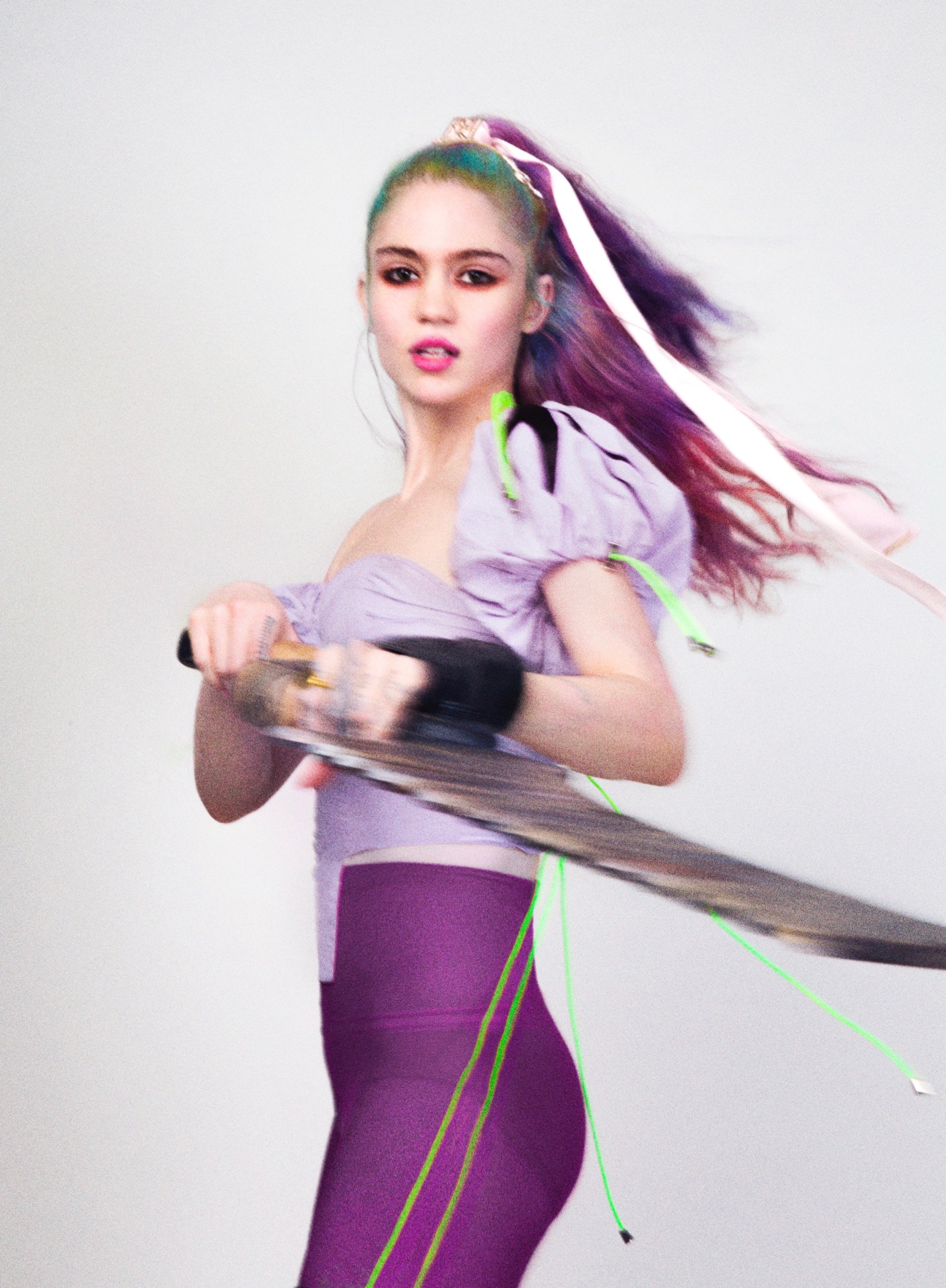 It's been a hot minute, but Grimes is back and she's never appeared more fierce and confident. On We Appreciate Power, the multidisciplinary singer, songwriter, producer and musician appears powerful and in control of her New World Order.
Featuring long-time collaborator, friend and tourmate HANA, We Appreciate Power signals an immediate shift in sonics from the usual bubble-pop. The grungy, guitar-heavy, industrial movement isn't too new for the artist as it's somewhat of a similar feel to her 'Suicide Squad' soundtrack contribution, Medival Warfare. Additionally, guitars have been swirling through Grimes' work more heavily in recent years with 'Art Angels' cuts Flesh Without Blood and Pin taking a heavier guitar-focus.
RELATED: Stream the alt-pop magnificence of Banoffee's Bubble HERE.
Despite all the factors appearing against her—in classic Grimes style, she makes music that challenges and redefines—she still manages to create a massive pop moment and chorus that sinks in. Anthemic in delivery, monumental in the long run, We Appreciate Power could be Grimes' most stark and revolutionary moment as a musician.
The accompanying video is, as always, heavily stylised and on brand—it could have easily been ripped from a live-action anime adaptation that Netflix seems so keen on these days. Weird, wonderful and full of distorting effects, the video pays immediate homage to the song's themes. Inspired by the North Korean band Moranbong, We Appreciate Power is written from the perspective of a pro-A.I. Girl Group Propaganda machine who use song, dance, sex and fashion to spread goodwill towards Artificial Intelligence (it's coming whether you want it or not).
Stream We Appreciate Power below.