Haiku Hands' 'Dare You Not To Dance' Is Brilliant & Bratty Dance-Art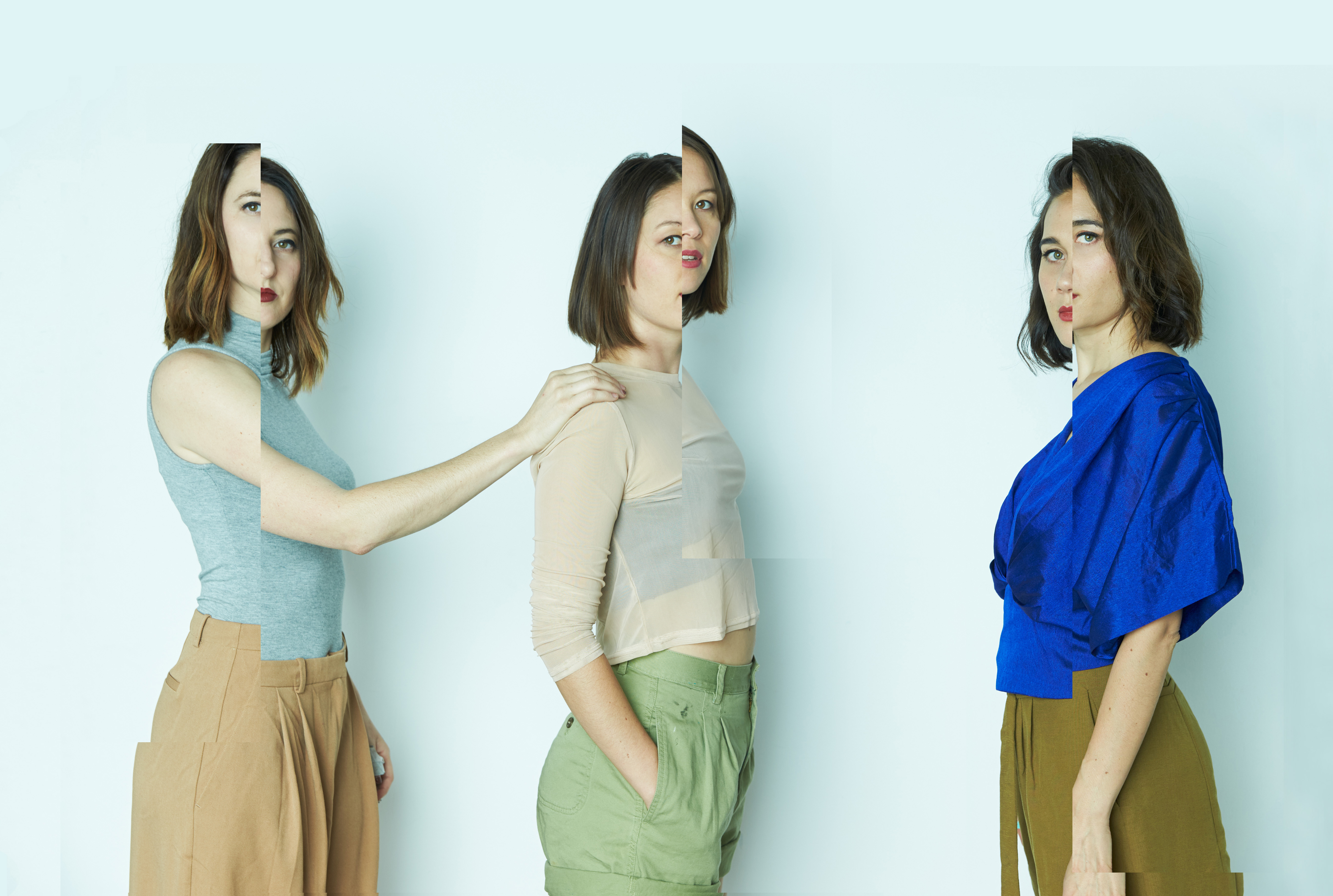 The frivolous and electro-punk-hip-hop trio, Haiku Hands, are back again invading headphones and dance floors alike. Dare You Not To Dance is the group's most direct and forward art-pop moment yet.
Following up last year's Squat, which featured True Vibration, and a national run on the Listen Out circuit, Haiku Hands are back and more brash than ever. This new single is a bratty rave that continues their cosmic swirl of dance floor infiltration. Tribal in sonic approach, Dare You Not To Dance is a heaving calamity of energy.
RELATED: Throwback to Haiku Hands' debut single, Not About You, HERE.
Dare You Not To Dance brings in extra production assistance from a slew of producers the trio have worked with previously, as they explain the track's origin:
"I dare you not to dance fucker's" into a microphone in Sydney and another makes it a hook in a rowdy jam session in Melbourne. This song is an outcome of exploration between Haiku Hands, Joel Ma (Joelistics) and Angus Stuart (El' Gusto). A bold manoeuvre made to taunt, provoke and defy," explains Haiku Hands.
Haiku Hands' broth of sensory-overloading dance music is unlike anything before it. They test in the inner child in all of us—by telling us not to do something, we want to do it more. In this case, we're going to absolutely dance to this tune.
Tonight, Haiku Hands launch their debut headline show around the country in Brisbane. From there, they will take on Sydney, Newcastle, Adelaide, Perth and more stages. They've also been listed on the recent Groovin the Moo lineup. See the full dates below and stream Dare You Not To Dance.
Haiku Hands Live Dates
THURS 31 JAN
The Foundry, Brisbane
FRI 1 FEB
Oxford Art Factory, Sydney
SAT 2 FEB
The Cambridge Hotel, Newcastle
FRI 8 FEB
Party In The Paddock, Launceston
FRI 15 FEB
Mr Wolf, Canberra
FRI 1 MAR
Fat Controller, Adelaide
SAT 2 MAR
Jack Rabbit Slims, Perth