Hangin' Ten Q & A: Billy Fox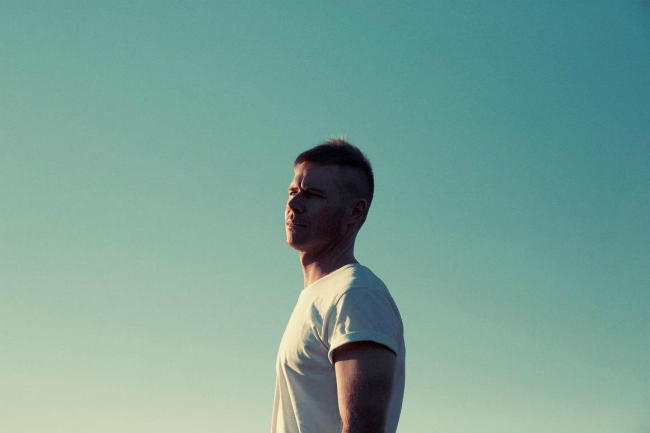 Rising Sydney producer Billy Fox has released yet another soul and RnB-infused banger, Avalanches, and announced a short run of shows. We asked the crafty beatmaker for some top surfing tips and the story behind his latest electro-pop track.
What is the best time to surf?
Autumn and Spring are my favourite times of the year to surf. The swell is usually pretty consistent, the winds are good, and it's not cold yet…like mid-winter cold. You surf heaps in summer obviously, but the winds are usually North-East and swell is normally wind-swell. Winter is sick, but just sucks when your toes go numb!
How did you learn to surf?
I grew up surfing down the South Coast of NSW with my older brother and all his mates. When I was a micro-grom I was bodyboarding, then got a board from my brother when I was about 12.
Do you use a short board or long board?
Short board, never really been into long boards. Short boards are more exciting for me I think. Get it in the pocket.
Where is your ultimate surf destination?
The Caribbean. From what I've seen there's plenty of mad set-ups, plus the culture and it's close to a whole lot of other places so you can just keep traveling!
Which pro surfer is going to join you to hit those gnarly waves?
Stephanie Gilmour, 'cause she rips!
If you washed up on a deserted beach after tackling a 30 metre wave what would be the first thing you'd do?
Put the island on the market.
Oh no, you saw a fin! What is it, and what do you do?
Probs a dolphin, but I'd look at the dude next to me and if we both shrug just keep surfing. If we both sh*t ourselves, go in.
For the uninitiated, how do you describe Billy Fox's sound and live shows?
Definitely a future soul RnB sound. The live show is a huge sound with myself, my drummer, and a bunch of other bells and whistles. Pretty pumped for my tour coming up, so come scope it out!
We're digging Avalanche, what's the inspiration behind the song?
It's about when it all goes pear-shaped really. When you've put a lot of time in to a relationship and it all just comes crumbling down and buries you both. Not a very positive theme I know, but I have a film clip about to go out, and the story has a joyous ending, so that's nice!
Lastly, what are three things that people should know about your upcoming Avalanche tour?
1. We hit Manly, Byron Bay, Melbourne, and Sydney.
2. Man Made Mountain and Allysha Joy are supporting in Melbourne @ Boney, 2nd of September.
3. They're my first headline shows, so I'm pumped!
Billy Fox 'Avalanche' Tour Dates
SAT 13 AUG
Moonshine @ Hotel Steyne, Manly
FRI 2 SEP
Boney, Melbourne
THURS 8 SEP
Beach Hotel, Byron Bay
SAT 17 SEP
Oxford Art Factory, Sydney