'Hard Out' Is A Full Psych-Rock Assault From Hideous Sun Demon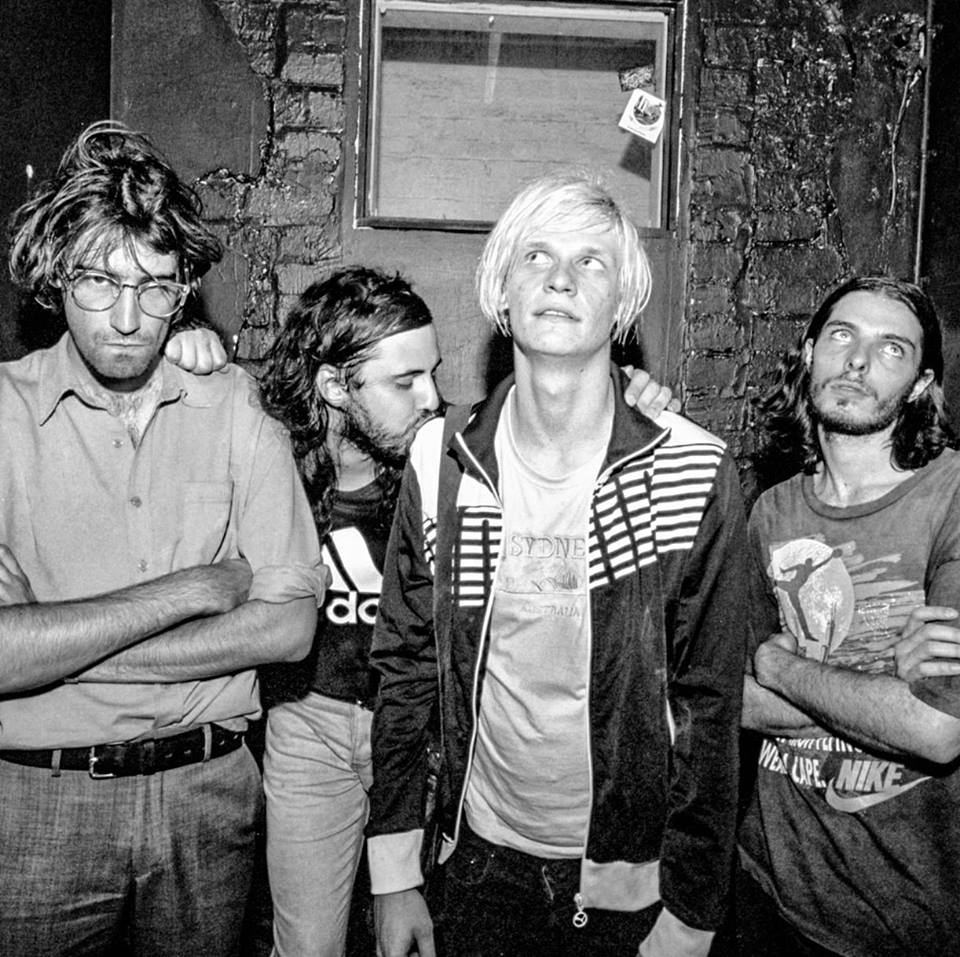 Think the four albums—with one more to come—of 2017 from King Gizzard is a little too much to handle? Take the easy route and stream 2-and-a-half-minutes of menacing and arching power-psych-garage from Hideous Sun Demon.
Hard Out, the group's latest, is an impulsive attack on ferocious psych-rock that spares no mortal in its destructive path. Its frantic pace, which even increases during its ramshackling chorus, does not let up during the entire track—emphasising Hideous Sun Demon's amazing grasp on the listener. Needless to say, I haven't been so attentive and had my senses distraught like this in a long time. The drums, especially, are something to be feared and take Hard Out to its most literal of terms.
Ripped off Hideous Sun Demon's impending third studio album release titled 'Fame, Erotic, Dream', Hard Out is another instant of this Perth four-piece truly raising the stakes. Folllowing on from 2014's 'Industry Connections' and 'Sweat' in 2012, the group have amplified every facet to their music. For example, the lo-fi house party aesthetic of 24 Hour Dinga Banga Party Mix from their last album has been finely tuned and carefully appreciated into something more concise and menacing.
Speaking of King Gizzard, the guys joined the mini-festival of Gizzfest in Perth last month where they fit right into the fold of catastrophic rock events. As for upcoming gigs, if catching Hideous Sun Demon before the end of 2017 was a goal, then you are in great luck. The band are playing a mammoth amount of shows before the year's out—scope those details below along with the stream of Hard Out.