Heaps Good Friends Make Mates On The Road In 2018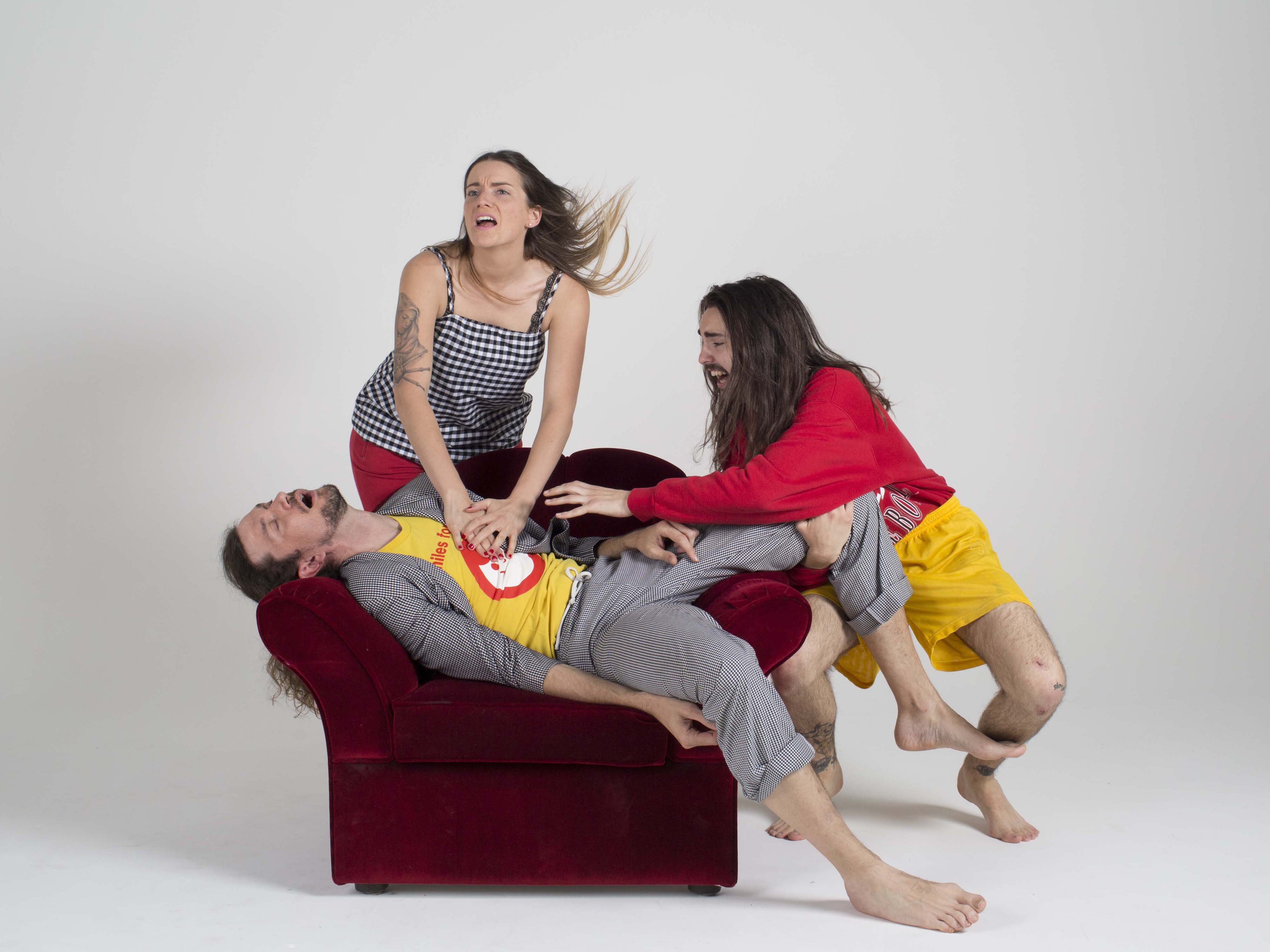 Your best mates, rather, your Heaps Good Friends, have announced a huge run of national tour dates for March and April next year.
Hitting all corners of this fine country for a couple of weeks, the Adelaide three-piece will be touring behind their soon-to-be-released 'Hug Me' EP. The tour will see them take all capital cities of Australia as well as some in between parties including Wollongong, Newcastle, Bondi, South Gippsland and more.
Along with the sensational tour news, Heaps Good Friends have also dropped an incredible video behind their latest jaunt, I Could Eat A Full Pack Of Yo-Yo's. If you can't find a way to move your body to this on a sticky, vodka-laden club dance floor, then I think you're not even trying anymore. There's definitely a Luke Million/Stranger Things, 80s nostalgia vibe with some of the old-school synthesiser sounds and bigger than big electronic drums. This new track follows on from previous singles, Hug Me Longer and Olympic Sneakers, both of which have been copping some huge rotation on the airwaves and your streaming playlists!
Scope the full run of national dates below, including ticketing information. Heaps Good Friends are one of the most buzzed about acts at the moment, so don't expect tickets to hang around forever.
Heaps Good Friends Live Dates
FRI 23 MAR
The Hills Are Alive, South Gippsland
SAT 24 MAR
Workers Club, Melbourne
THURS 29 MAR
Black Bear Lodge, Brisbane
WED 11 APR
Beach Road Hotel, Sydney
THURS 12 APR
Rad Bar, Wollongong
FRI 13 APR
Small Bandroom, Newcastle
SAT 14 APR
The Chippendale Hotel, Sydney
FRI 20 APR
Rocket Bar, Adelaide
SAT 21 APR
Jack Rabbit Slims
TICKETS