Interview: Ali Barter @ Mountain Sounds Festival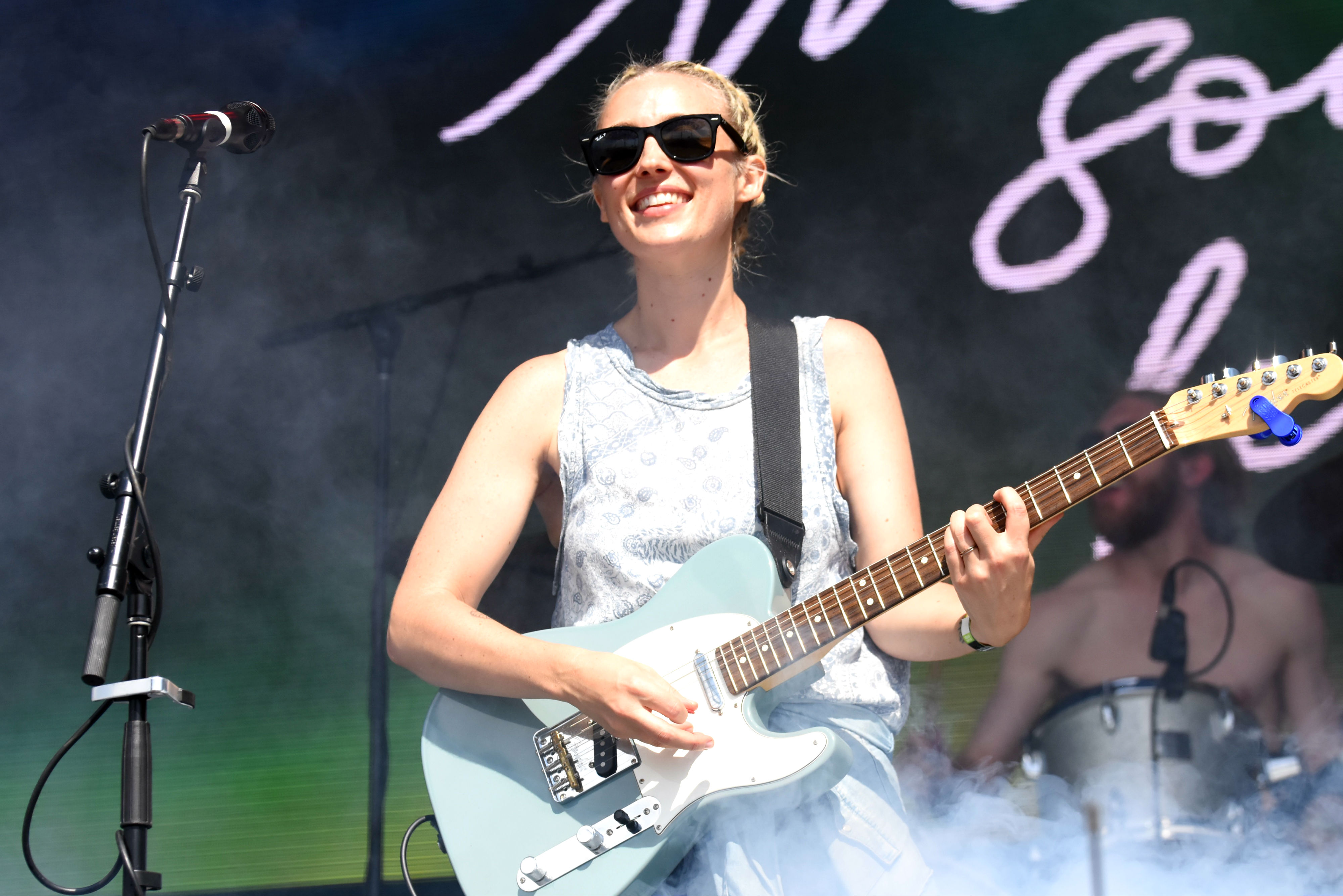 After a busy 2017 releasing her debut album, spending a lot of time overseas travelling and writing new material, we had a chat with Ali Barter at Mountain Sounds Festival. 
You spent a fair bit of time overseas last year. How was all that?
It was amazing. I really love travelling; it's good for me, especially for my writing. I find if I'm at home too much life feels mundane and I don't feel like writing anything. So travel helps me in that sense and it gives me something to write about. 
Did you actually get to travel and explore when you were away or were you mostly writing?
One of them was just a holiday, and then I went and did some writing in America, so that was more of a holiday with a little bit of music work attached, which was good. We went to Washington, New York and San Francisco, then we did a bunch of writing in LA with some people that I've done some writing with before. And then I went to South America and did Chile, Argentina and Brazil with Sounds Australia so do a trade show thing. They took three Aussie bands over to do a bunch of showcases, so that was really awesome.
Who were you writing with in LA?
I was writing with a guy Harlan Silverman; I wrote with him on the last record and another girl called Sydney Wayser who I also wrote with on the last record. There were a few other people as well; I met with a guy who used to play in The Dropkick Murphys, which was like a Celtic punk band. So that was really fun. I'm not sure if I'll use that song because it was pretty out there, but I mean it was such a fun experience. LA is such a fun place to be because everyone is so enthusiastic and there are so many people that are working on music or art of some sort. It just feels like a really fun place to be creative.
How much did you write over there?
We did a bunch of demoing and I've got about eight songs now. I want to have 20 before June so I can start doing the next record. I started writing two songs yesterday, so when I'm in a writing phase it happens pretty quickly. I'm going to go away in a couple weeks and do some more writing and I'll so another session of demoing. Then I guess I'll be able to start recording the album. The more pressure you put on it the worse it gets I reckon, so I just want to have ten good songs and I'll be happy.
That's such a good way to look at it, so many people I've spoken to spend a couple years working on an album and I think that would just put so much pressure on the release.
Yeah, I couldn't do that, no way. Obviously, I love my record, but I'm ready to play new songs now. I'm ready for new stuff now. There's no way I could spend a couple years working on the same material. Maybe that's just the way I am as a writer.
I wanted to ask you about this too; you teamed up with Gift Box last year, can you tell me a little bit about that?
Yeah so when I was talking to the PR people at Inertia, I mentioned that I wanted to do something with tampons or sanitary items. From the beginning I've wanted to be able to get involved with something like that, and when this Gift Box thing came up it was exactly what I wanted to do. Saskia; the girl who runs it is amazing and it's just such an awesome organisation. Basically for every box of tampons you buy, a box of tampons goes to a woman who can't afford them. I wanted to design a merch item, so I asked my best friend Lily Gloria; who's a tattoo artist and does so many amazing things, if she would draw something. So we designed a tea-towel and sold it at gigs. It ended up raising around $1,200, just from selling tea-towels at shows on my tour. We ended up selling out of them which was so great. 
That's so awesome. Are you going to do anything else with them?
Maybe, maybe for the next album or tour, I'll do something. I really love collaborating with something that has a meaning, rather than just doing something for the sake of it. And being able to raise that money was such a great feeling, rather than just selling standard t-shirts and merch at shows.
How was the tour?
It was great. We did two last year, and they were both awesome. The turnout in some cities really surprised me. When we went over to Perth it was crazy, I couldn't believe how many people came out to the show. But they were both so great.
Have you been playing any new songs at the shows?
We're actually going to play a new song today, and we have been playing another new song at the last few shows. We're going on tour with Ball Park Music next weekend and we'll add another one for those shows, so we're just slowly adding them in.