Interview: Brooks Neilsen of The Growlers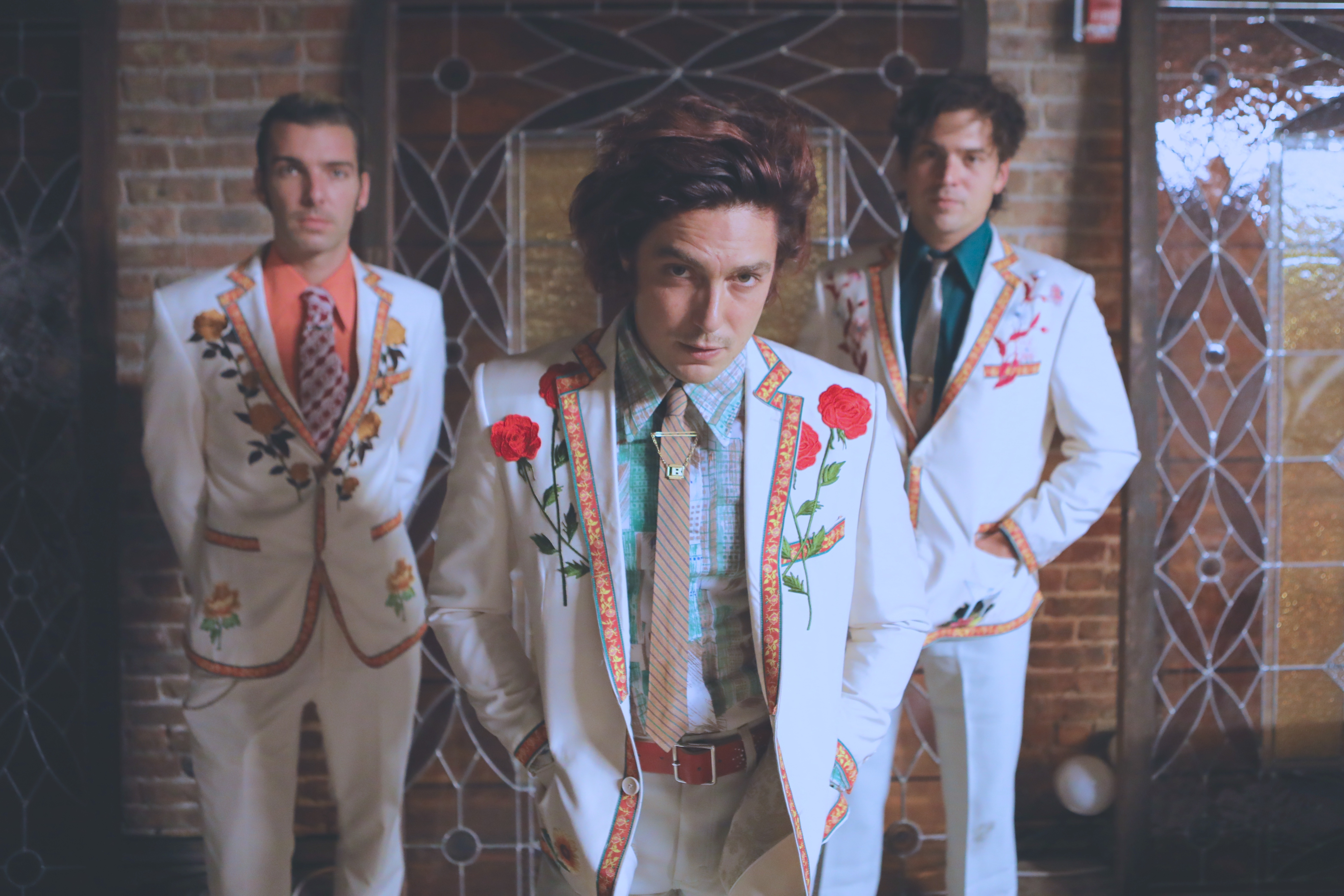 After the release of their latest album, 'City Club', The Growlers have cemented themselves as one of the most prolific bands in the industry. Known for his outrageous sets and charismatic stage presence, lead singer Brooks Neilsen is truly someone to behold. After changing over to Cult Records in 2016, The Growlers' sound has evolved under the hands of Julian Casablancas, to produce a career defining album. I got the chance to catch up with Brooks earlier this week to chat about what it's like being an introvert in the creative industry and their upcoming trip to Australia.
A lot of your lyrics seem to be written from a place of dark experiences or self-aware moments; do you find that a lot of your tracks are inspired from what's happening around you?
Yeah I think a lot of the time, my job is to curl up and be strong and perform; no calling in sick. It's a bit of a tight lip world for me and I think that the writing process is where I finally get to talk. If it isn't about me, it's something or somebody really close to me with some imagination sprinkled in there.
As a self-confessed introvert, do you find it confronting to get out on stage every other night to perform?
This world isn't made for introverts. They want to force us to be extroverted which I think is a bit unfair and annoying. But I don't know, it's part of the role. I think that plays into the performance factor and sometimes I get to come out of my shell and be weird or screw around and it's nice to have this lifestyle where I don't have to be 100% normal.
Have there ever been nights where you just didn't want to go on stage or really had to convince yourself to get out there?
Oh I've played shows with the measles, shingles, flu, a freshly broken foot, pneumonia, bronchitis; every situation really. It's pretty odd that I'd rather die than go on stage, but I do. The first show that I've ever cancelled was recently when I had pneumonia. As cheesy as it sounds, when the crowds coming with all this energy, you just suck it up. I'll go out there feeling like hell and come off the stage feeling amazing.
Now I know that in the creative industry, that a lot of people fund their passion projects (such as bands and writing etc) with other work; Do you just rely on the Growlers to get by?
Yeah and luckily it's been a little while since that's happened. I think that for a really long time we just got good at being poor; it's a really important part of being an artist. I think as an actor you've got to learn to fall, and for us you've got to learn how to be poor. The band's always been living together in our warehouse where we can make music, we also had different soup kitchens we'd go to and eat for free; we'd just invest any money we had back into the band. It's funny just knowing that at some point, all of these spoilt brat musicians go from being extremely poor and making no money to making too much money for going on a stage.
I actually caught you guys earlier this year at Okeechobee Music Festival in Florida, will you be bringing back the matching City Club trench coats because they were amazing.
*laughs* I've kind of become obsessed with that in the last year; I've made like seven different suits. I even made two different jumpsuits for Growlers Six Festival this weekend. I went and found a closing down army surplus and I bought out as much as I could. Then I created a silk screen and screened them all. It's fun that way and it seems gang like, when we're all dressed up together. I think it's fun for the fans too; like what are they going to do next? It's hard when it's hot and the festivals get really hot.
Oh absolutely. Well it's coming into summer here in Australia…
I think in Australia we'll have to wear swim suits.; custom, matching banana hammocks.
Back in 2015 you did a 14-day tour across regional areas in Australia. Besides obviously the warmth and the banana hammocks, what are you looking forward to the most when you come back in a couple weeks?
Well there's a few guys in the band who haven't been so I just thought we could show them around a bit; I'm stoked to come back. It's been so long and this band has done a lot of work; [the band] feels really seasoned and ready to play. Our sets are different, we're playing a lot longer and we're playing very differently. There's a lot of old material and a lot of changes to material, it's going to be a cool feel.