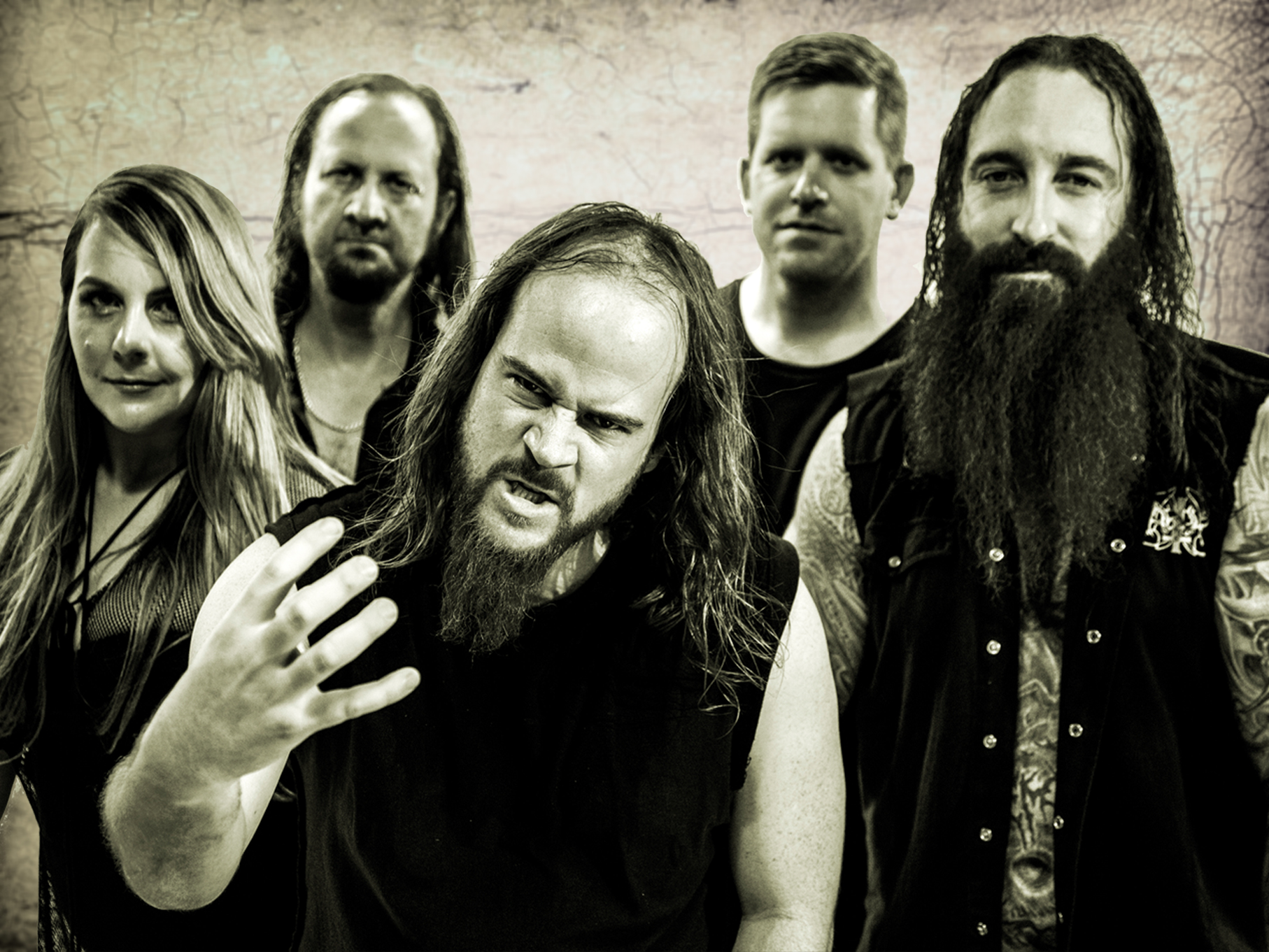 Claim The Throne may be one of the most inventive death metal band to come out of Australia. Hailing from Perth, and kicking around since 2004, the band's latest rip snorter, 'On Desolate Plains' is some of the most concurrent and progressive material Claim The Throne has released in some years. Having planned a tour for January and February behind the album, we chat to guitarist and vocalist Brendon Capriotti about how this album stacks up against the rest, tour plans and what to expect from the band in 2018.
How has the reaction been to your latest album 'On Desolate Plains' since the release last October?
Reviews have been really positive and the fans seem happy too from all reports. The pre-order campaign went well, a couple of new music videos came out, and we took the album on tour with Wintersun through Australia and Japan. So we're having a great time with the release so far!
Key influences that have had an impact on the creation of the album?
The heavier folk-ish stuff like Wintersun, Moonsorrow, Kalmah etc tends to be the main influence for us, but we've probably been more inspired by more extreme black/death/doom lately which I'm sure can be noticed on the album.
How has Claim The Throne changed and progressed since the first album to now?
Those who have heard our first couple of releases would probably be pretty shocked to hear the newer stuff. The performance and production has come a long way which is something we've been focusing on improving, and the songs themselves are far heavier.
How would you describe the evolution of the band's sound?
We've still got the catchy melodies and vocals mixed in there, but overall it's darker and more extreme. Our 'Aletales' EP from nearly 10 years ago still seems to get the most traction, but the upbeat party vibes of that release are mostly gone. We hope that fans of both extreme and melodic stuff can enjoy the new tunes.
What should we expect at your upcoming Australian tour?
A live show full of energy and ferocity. We deliver the metal, as well as joke around and have fun. We have a blast on stage and we want everyone in the crowd to go home with a story to tell.
How are you feeling about the two-week tour?
Very keen to get out on the road and hang out with people around the country. It's been a while since we've done an extensive Aussie tour like this with regional shows thrown in, so it's gonna be a whole lot of fun driving from show to show. The line ups are all really killer so there will be some great local talent on display. And we'll certainly be enjoying a few beers and chiko rolls in the process.
Claim The Throne Live Dates
FRI 12 JAN
Amplifier Bar, Perth
SAT 13 JAN
Indi Bar, Bunbury
THURS 25 JAN
Enigma Bar, Adelaide
FRI 26 JAN
Bendigo Hotel, Melbourne
SAT 27 JAN
Musicman Megastore, Bendigo
SUN 28 JAN
Frankie's Pizza, Sydney
WED 31 JAN
The Record Crate, Sydney
THURS 1 FEB
Born 2 Rock, Gosford
FRI 2 FEB
The Vault, Newcastle
SAT 3 FEB
The Back Room, Brisbane