Interview: Eliza & The Delusionals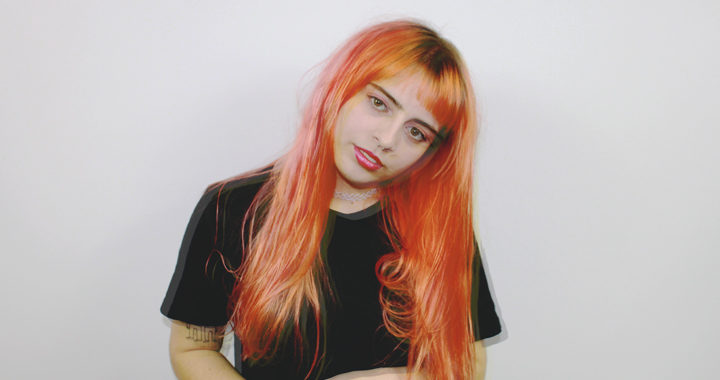 It's been nothing short of a meteoric rise for Eliza & The Delusionals. For a band that began their infancy on the Gold Coast, gigging and recording the normal amount and underground band did back then, they've certainly attained an unforgettable status. Touring with Killing Heidi, Nothing But Thieves and more, the four-piece are now set for world domination. Performing at AAA Backstage's Birthday Bash this Friday, we got on the phone with front woman Eliza Klatt to ask about studio happenings, their quick rise to fame and their best birthday memories.
The band's rise has been awesome to see. It's been maybe a year since you've blown up, have you had any time to reflect?
We've been super grateful for the support we've received from people towards our music and live shows. It's really humbling to see people getting behind us, so we are constantly thankful for that whether we are at home or on the road touring! 
Since the band's inception to now, how have you seen the Gold Coast music scene portrayed? Has it helped or hindered the band's success?
I'm really thankful to be a part of a music scene that's growing and making a name for itself outside of the local area. It's really cool to see a bunch of bigger acts coming through the Gold Coast and giving a lot of local artists the support opportunities.
Have there been any moments in the past year that you've been able to check off as bucket list moments?
Definitely playing the Tivoli with Killing Heidi in Brisbane last year. That was a milestone venue for us. Touring in general over the past year or so has been a dream itself, as we've been able to play at so many venues around the country that we love.
You've been gigging basically none stop since I've caught wind of the band. Would you attribute this to your success?
I definitely think that touring has been an important aspect of our successes so far. It's a really cool way to connect with people and bring attention to your name.
The old saying is there's always a little pressure on the second release—whether that be an EP or album. Have you been feeling this pressure if you've been in the studio recently?
Not really to be honest. We've been writing a bunch of new stuff that we are really excited about, and people have seemed to like the new songs we've thrown into our live shows here and there. All in all I'm super keen to get some of our new music out.
You guys are playing AAA Backstage's Birthday Bash, which is going to be sick. What are some of your favourite birthday moments in your past? Or maybe even some of your worst birthday memories?
One year (I can't remember which birthday it was) I had a wild hat party which was cool. For my 21st some of my friends were very drunk and got us kicked out of a family restaurant. I guess it's funny to look back on now.
Eliza & The Delusionals are playing AAA Backstage's Birthday Bash—Friday 27 April at The Flying Cock, Brisbane, alongside K.I.M (The Presets), Nocturnal Tapes, WHARVES and more. Tickets are on sale HERE.