Interview: Foster The People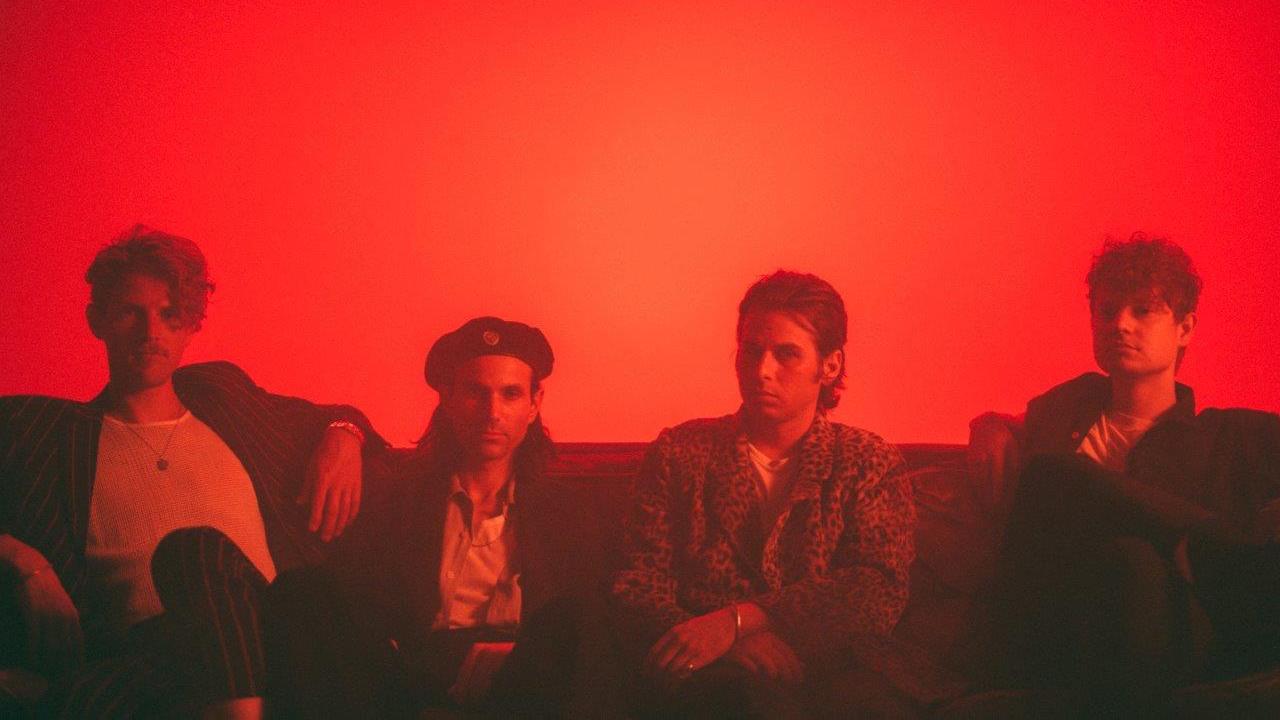 Before Foster The People head down under to play Falls Festival and a handful of sideshows, we had a chat to the band's keyboardist Isom Innis about their third record; 'Sacred Hearts Club', the deliberate diversity they brought to the record and just about everything else that goes into making an album.
Firstly, congratulations on the album; it's been out for a few months now, how has everyone been responding to it?
It's been amazing reception. Since it's been out we've done six tours so far, and 2017 has been so exciting, it's been an amazing year.
It was a little while between albums, how long did the band spend working on this one?
It took us the better part of three years to get this record done. It was pretty much three years straight. The first year and a half was just a lot of sonic experimenting. We played around with a lot of different genres and sounds, and after that year and a half we really started choosing the strongest ideas that stuck with us over that time, and we started cutting and deconstructing them, then back to reconstructing them.
Does everyone in the and contribute to the writing process?
We all do. One of the best parts about being in this band is that everyone is a writer, and everyone is a producer. I feel like a lot of our processes we are trying to inspire our singer; because I feel like Mark Foster is such a lightning bolt. I've seen him when he takes a shine to an idea; no matter how small, and he can create a song in about five hours, something that would take me about two years to do.
But for me, I was making a lot of beats and doing a lot of sampling. For this record I was playing around with a lot of hip-hop influences. We are constantly jamming and we play a lot of sessions together, so over the years we have generated so many samples, that for this record we started pulling everything together. We have no formula when it comes to writing and recording, but a couple of the tracks; but it's almost like each idea has its own genetic coding that we have to crack and I think that's what keeps you coming back as a writer. I think as humans, we're always just trying to go to the unknown, but I feel like the further and further away we get from it and the more knowledge we accumulate; the less we actually know. It's the ever evolving process of writing a record.
You mentioned the sound of the record a little bit earlier, but the album as a whole is so sonically diverse. Was that intentional or is that just how it panned out when you were writing?
That was actually the only intentional thing about this record. Our influences are very eclectic, and we knew that we didn't want to have any limitations for the sound of this album. So when we were recording, if what came into the room was a punk feel, then we would go with that. It felt very organic, and we let so many different influences and sounds come into the room with us when we were writing. We were being very creatively open, and each day we were just channelling whatever feeling was in the room.
Are there any particular tracks or elements from the record that stand out for you?
Yeah, for me I would say Sid and Nancy and Pay The Man are both really important tracks on the album. During the recording process, once we captured those songs we knew that we had something special, and they really helped guide the way we finished the album.
And you guys are heading to Australia soon as well.
Yes, we're so excited, we can't wait to get back. I think the last time we played in Australia was about three years ago; it was for out Supermodel tour in 2014.
Have you ever had much of a chance to travel here or have you mainly just played shows?
Yeah, actually the first time we toured there in 2011 we played a bunch of little club shows. So Mark (vocals), Sean (lead guitars) and I were all in a car and for a few weeks we drove down the Great Ocean Road, while Mark (Pontius; drums) rented his own car and went on a little surf trip. We hadn't seen him in about a week, and around the Otway National Park we actually passed him driving his Volkswagen convertible along the highway, which was super funny at the time.
This time we're down there though we're playing somewhere almost every day and we're going to Japan directly after, so we won't have a whole lot of time to do anything that we could on a vacation. But playing in Australia feels like a vacation anyway, so we're just thankful to be heading over there.