Interview: Furgus Linacre of Kingswood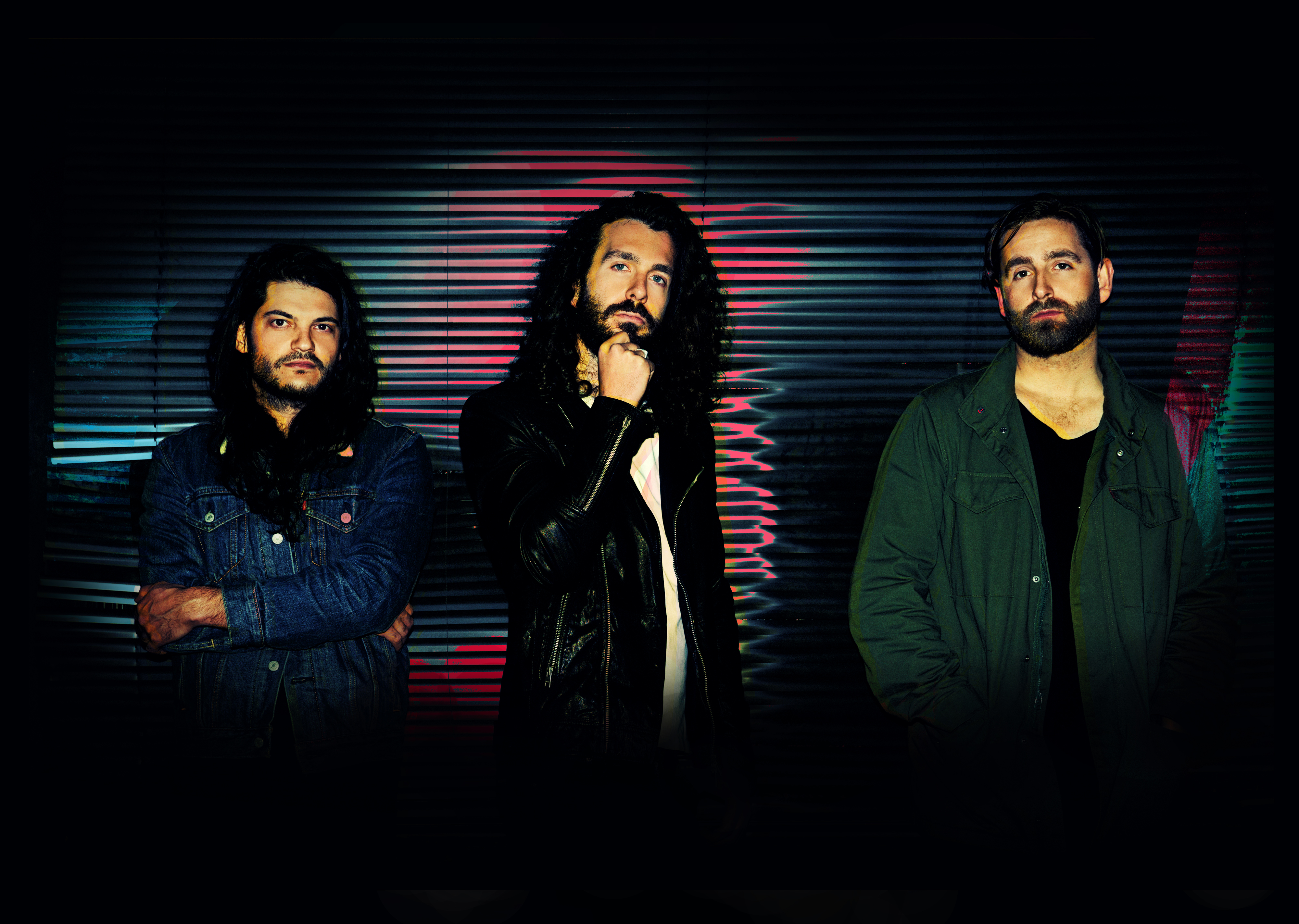 After releasing their new album 'After Hours, Close To Dawn' earlier this year, Kingswood have since been non-stop, and are now gearing up for their second, huge headline tour of 2017. We had a chat with Fergus Linacre of the Melbourne outfit about their set at Splendour In The Grass, what to expect from their upcoming national run of shows, and he was also kind enough to share the news that we can expect a new album from the band in the very near future.
You're pretty fresh off the Splendour stage, how was it playing there this year?
The greatest, it was the best. We had streamers and confetti, and we felt like Coldplay. It was so awesome. We were playing at like 2pm on the Friday, the first day of the festival. If I go to a festival I always try and get in there early, but I totally understand that people can be a bit lazy getting to see bands on the first day in the afternoon, so we didn't have super high expectations. But when we got out there and people started streaming in, it was a much bigger crowd than we anticipated, so we were just losing it on stage, looking at each other kind of going, "What's going on?"
Did you get to stay for the rest of the festival?
We did, we stayed for the whole time and made a big thing of it. We got a big house to stay in. It was the first time we've got a house for something like this, I normally love camping at the festival but getting in the car at the end of the night to go back to a bed, it was pretty good. It will be hard to go back to camping now. I'm always like, "stuff it, let's rough it and camp," but it was so nice being in a house.
You released 'After Hours, Close To Dawn' t around five months ago now, how have people been responding to it over that time?
I suppose you don't really know until you play the shows, and it was brand new when we first toured it, and every night we played, more and more people were knowing the more obscure songs on the album and singing along with us, so it was great to see it grow like that. And the set at Splendour was like a huge sing-a-long, it was amazing for us to hear that many people singing our songs back to us. So I guess that's the best response you can get. The whole ARIA charts thing I don't quite understand. When people say it's top 10 or whatever, I don't really know what that means, but it's more about people who are writing to us saying that certain songs have connected with them or mean something to them. That's what makes it really great for us. 
How has it been playing all the new material live?
It's been the best. On the last record we had the philosophy of not worrying about how we did it live, we just wanted to make the best version a song, it didn't matter what genre it was in, or what instrumentation it had, so it was a lot of work to get a live show going. And now for this album, we have nine people playing on stage now; an extra musician playing keyboard, synths and guitar, two backup singers and two horn players. It's a huge event, but it's so much fun, it feels like a party on stage.
I was actually wondering this when I saw how many people were on stage for your Splendour set; with that many people, how hard does that make it to organise and get through a tour?
It's a bit tough, there are a lot of logistics involved and trying to make sure everyone can get the time off work for a tour. For the core members it's our whole life, but for other people, to take two months off their other jobs and gigs, it's a big deal. But we've got a great little family and everyone is pretty committed, so the next tour is all locked in and we can't wait to get back on the road.
For this tour are you mainly going to be playing material from the new album, or will it be more of a mix of everything?
This is the good part because the main album tour happened straight after we released it, so we played everything off the album, and then we only played a few of our older songs. Now, not to sound like we're a mega band who can do a greatest hits tour, but we get to play a bit of everything, so that's really exciting. I think we want to play some more obscure tracks from the first album and some songs that we haven't played in a while.
The band did a massive tour at the beginning of the year, who's idea was it to do another equally as big tour in such a short amount of time?
I think we always planned it to be like that, we just always tour. We love it. Just doing one tour and stopping seems a bit silly, and there was a demand for more shows, and a lot of shows on this tour have sold out, so we could have done other nights, but we're having a bit of time off at the moment writing for a new record. But we're playing bigger rooms on this run, so as the album's getting around and more people are being introduced to us, it seems as though it's continuing to grow.
So you're already working on a new record?
Yeah, well Alex is in Nashville at the moment writing, Justin is on a holiday in Spain and I've got the studio to myself, so we haven't actually come together as a group yet, but usually we start out writing individually and then we'll get together once Alex is back. I'm sure he will have a bunch of wonderful songs to show us, and we'll get together to start working on a new album that we can hopefully start recording next year.
I didn't expect that you would be back writing for a record so quickly after having such a busy year. I was actually going to ask if you had any breaks or time off planned.
Well there was such a big gap between our first and second record, and we don't really know how that happened, we always felt so busy, it's not as though we were being lazy and doing nothing. But I think we don't want to have such a big gap between records again. I suppose we're in such a creative place at the moment and we've just sort of been writing as we go, and Alex's got a few songs up his sleeve already, so we want to get straight into it and do a new record as soon as we can.
So I guess that means there will be more tours in the works for 2018 then if you're planning a new record?
Yeah definitely, I don't want to commit to any dates, but I think we want to possibly start recording at the end of the year after this tour, but most likely we'll get into it next year.
Kingswood Live Dates
FRI 29 SEPT
Caloundra Music Festival, Sunshine Coast
FRI 6 OCT
Metropolis, Fremantle
SAT 7 OCT
Dunsborough Tavern, Dunsborough
THURS 12 OCT
Edge Hill Tavern, Cairns
FRI 13 OCT
Dalrymple Hotel, Townsville
SAT 14 OCT
Magnums, Airlie Beach
SUN 15 OCT
Mount Pleasure Hotel, Mackay
FRI 20 OCT
The Met, Brisbane
SAT 21 OCT
NightQuarter, Gold Coast
SUN 22 OCT
The Northern, Byron Bay
THURS 26 OCT
Coffs Hotel, Coffs Harbour
FRI 27 OCT
The Metro, Sydney
SAT 28 OCT
The Long Jetty Hotel, Central Coast
FRI 10 NOV
Whalers, Warnambool
SAT 11 NOV
Fat Controller, Adelaide
SAT 18 NOV
The Forum, Melbourne