Interview: Jack Barakat from All Time Low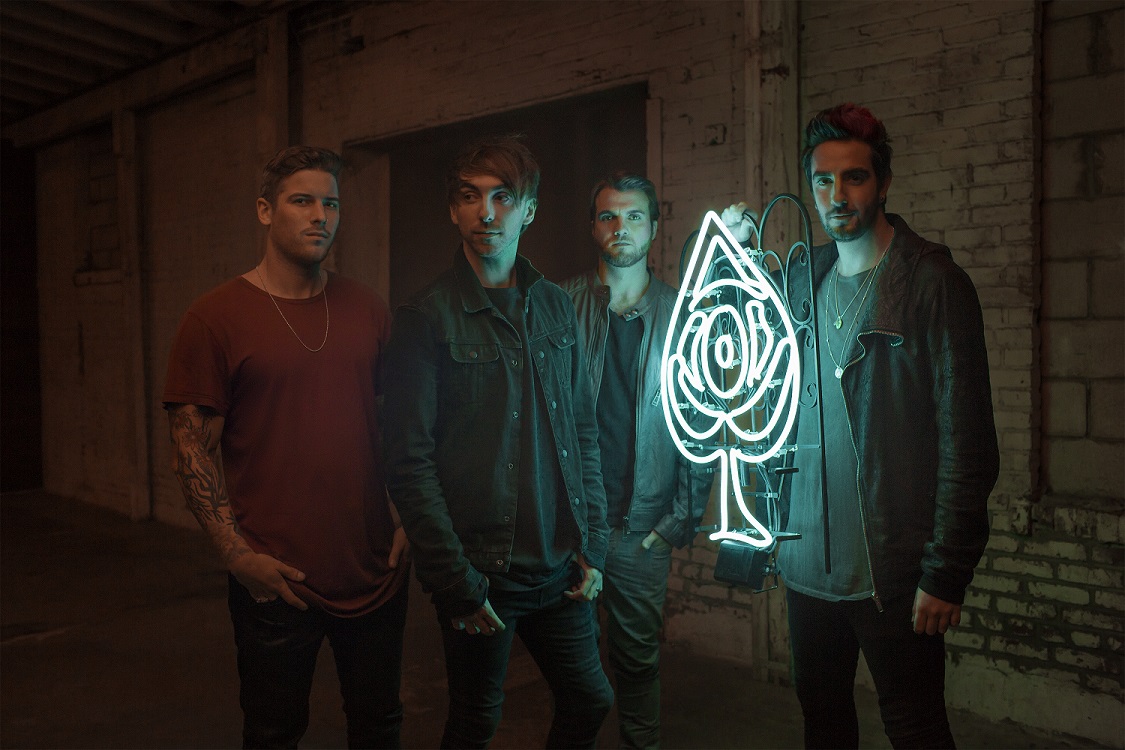 We caught up with Jack Barakat from All Time Low to talk about the band's new album, 'Last Young Renegade', out June 2nd!
Are you enjoying the Australian tour so far?
Yeah, this is probably the coolest Australian tour we've ever done!
That's cool, why's that?
They're the biggest headlining shows we've ever done here, and it's kind of something we've always wanted to achieve, and it feels like we've really reached a goal here. It's satisfying to see and to experience, it's just been really fun!
What's your favourite song from 'Last Young Renegade'?
There's a song called Midnight, and it's my favourite song that Alex [Gaskarth] has ever written. It's a really special song and I'm super eager for people to hear it!
You guys worked with Tegan and Sara on one of the tracks on the album, Ground Control. What was that like? Did they help write it, or was it more a vocal collab?

Ground Control was a song that we wrote as a female duet, and we didn't know who we wanted to sing on it. Tegan and Sara were pretty much the top of our list, and we reached out and asked if they would sing on it, and they were like, "Yeah, we totally wanna do that!" So we were like, "Oh, wow, great, here's the song," and they recorded on it with our producer while we were on the road. When we heard the final song we were blown away!
The singles 'Life of the Party' and 'Dirty Laundry' have a kind of EDM-pop element to them. Is the rest of the album similar to that style?
There are elements of it on the album, but overall that's not really the case. There's some moodier stuff, some darker stuff. There's a lot of stuff like with Life of the Party where you think it's a keyboard, but it's actually a guitar and we were using like, pedals to make it sound like a keyboard. So there's a lot of experimenting like that too.
What artists were you listening to during the recording of this album/Who did you draw inspiration from for this album?
There's a bunch of stuff! A lot of older artists – a lot of David Bowie, a lot of Prince. Personally, I was listening to a lot of Phantogram at the time. I love Phantogram, and how they're kind of a new age, electronic band, but with a rock edge to them as well. I love how they combine the two.
Did you approach recording this album differently than you did previous albums? Or was it similar?

It was pretty similar. All the songs, apart from one, were written before we recorded. It gave us a moment to kind of live with each song and make sure we wanted it on the album. But the actual process was pretty similar, we just had more time to do it. We weren't under time constraints or anything.
What are some places you've never toured to before that you'd love to go to?
I've always wanted to go to South Africa and play a show. I've heard of a few bands who've been there and had a great time. It's something we really want to experience but haven't done yet.
What would you say to young people out there who want to pursue their art, but they meet opposition from their parents or their peers?
Ah, that's tough, you know? Especially if you need your parents' support. I think in the end you have to realise it's your life, not theirs, and it might hurt people in the beginning, but it's all about you being happy, you know, that's the most important thing in life. If you wanna do it, then I just feel like you've got to do it. You have to do whatever makes you happy, no matter what the consequences are. As long as you're not going to go kill people or something (laughs).
All Time Low's new album, 'Last Young Renegade' is out now!