Interview: Jack Moffitt of The Preatures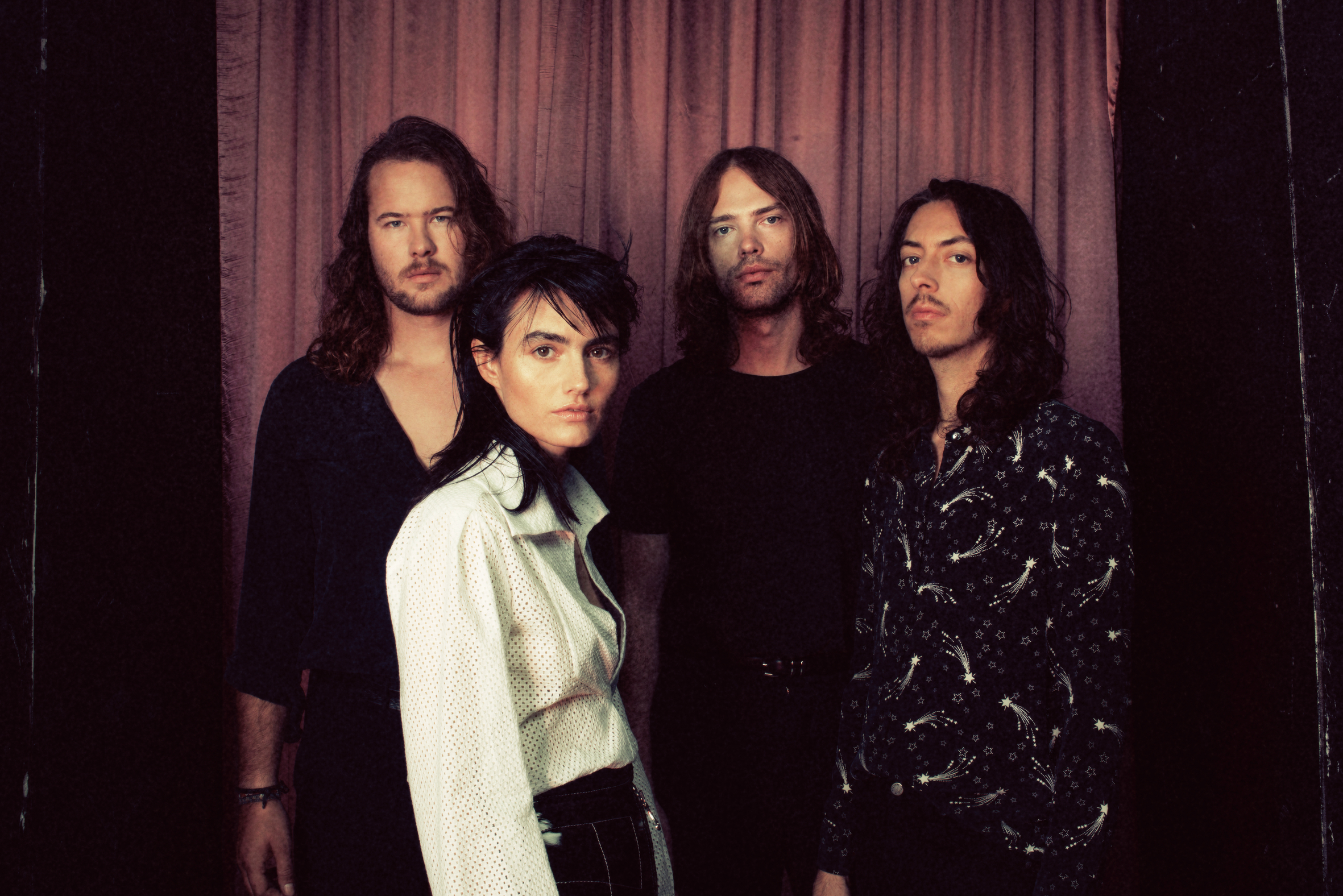 A couple of years ago, I had the privilege of interviewing The Preatures at the Valley Fiesta in Brisbane. Now as they prepare to drop their second album, 'Girlhood' alongside their most significant single to date—Yanada—I've got Jack Moffitt on the phone, ready for another chat. There's a lot of meaning underlying of their latest release and I'm keen to bring some details to the surface.
We've got a lot to talk about in a short time, so I'll get right to it. What's it like filming a single almost entirely underwater?
The video, that was great fun working with Nik Lachajczak who directed that film. There were a lot of connections there. I swim a lot, so it was something I'm somewhat familiar with. At one point I was using it as a competition to hold my breath longer than everyone else in the band. It was a beautiful experience though, really unique.
You've risen up to perform on some glorious stages, including Coachella, Glastonbury and the Jimmy Kimmel Live! show. Tell us about one of your most memorable stories from on the road?
I was talking to Izzy the other day about this great stage we played in Castlemaine. It was like an old theatre with an ex-chapel out the back. There were young kids, and a lot of people from the town came out to the show. There was such a great feeling. Afterward we all just hung out and played records and danced with everyone in this theatre until we got tired and had to sleep. No pretense, really genuine with everyone just having fun. The big ones, I don't tend to remember them as much, they're like a vacuum, they're very temporary. They're great shows—amazing shows—but they're so busy, just go, go, go, they just pass right through. I'm really in the moment at those ones. It's not until later I think about what happened. Right now I'm thinking about the Forum or the Enmore, just getting in the headspace for this tour, right now.
I've heard that your latest single, Yanada, takes inspiration from the Indigenous heritage of the Sydney region, drawing from singer Izzi's yearning for connection and understanding. How did the collobaration with Songwoman Jacinta Tobin come about?
It came from a lot of consultation with our local communities, and Izzy, she was really driving that whole process for a good twelve months. It ran in parallel with making the record. She was very committed to respecting what we wanted to do with the song, while also learning about the communities and respecting them. We met so many great people, amazing people. That whole process was about respect, and learning. 
The single Yanada has been called your most significant work to date. Why is Yanada significant to you?

Whether it's the most significant, or not, it's still an emotional centrepiece on the 'Girlhood' album. It represents a combination of a lot of things. We were learning so much about our heritage and community, that was so important. There's personal stuff in there for me as well. Part of it was about getting into a space in the group where what we were doing, was asking more of us than just being in a band. It changed us. What we went through making record, those are the kinds of experiences that make up a life. It feels like that's the kind of band we've always been; looking for something more, something bigger, trying to be connected to something that's vital. It's important to have that, to have something that helps you check your sense of self in comparison to the world. Yanada is probably the most challenging song we've ever committed to record in that context, but it's also just a beautiful song. It had to be clear, it had to be bold. I think we managed that.
You produced the single yourself with some assistance from Burke Reid. Why did you choose to take the reins, instead of hiring another producer?

I produced the last record as well, so it came naturally. I guess I have a vision, and you can't chance upon the realization of that vision all at once, it's a step by step journey. I felt more confident with this record, that I could be the person to help all these ideas stand out and live their best lives. It was less about elevating myself to producer than it was to try to assist the band to create the best thing they could. Maybe on the next record I'll let someone else take the reins but, I love projects that require every part of me, a complete commitment. It's hard for me not to get involved when it's that big.
The Preatures have started a campaign to assist the Australian Institute of Aboriginal and Torres Strait Islander Studies (AIATSIS)—to raise funds that support their work documenting Indigenous languages. Why this campaign at this time, and what does it mean to you?
It's about reciprocity, the community has given us this amazing gift of the Darug language. To be able to give back, and continue the conversation within the community, this is so important, to keep this dialogue going and this process. It makes sense, having been given this gift, to have that same intention, to revive the language, to have it spoken. These things are important, languages are a living thing  and they should be allowed to live the way they're meant to.
Touching on your upcoming tour, you'll be hitting Melbourne, Sydney, Brisbane, Adelaide and Perth on your tour, as well as some smaller towns. Is there anywhere you're particularly excited to visit?
Everywhere! I know it sounds like a copout but, it feels like a long time since we've been around the block. We were just talking in the band about how we've taken such a long break to make this record, long enough to feel like we're getting a bit slack around the middle. We're happy to be getting back out on the road. It's always great to able to see people again, to reach people. That's what it's all about after all.
Any words for fans and friends you'd like to sign off with today?
Thank you, honestly, and I'm really looking forward to being out on the road and having some fun with everyone.
The Preatures Live Dates
FRI 1 SEPT
The Forum, Melbourne
SAT 2 SEPT
Enmore Theatre, Sydney
THURS 14 SEPT
Brisbane Festival, Brisbane
FRI 22 SEPT
HQ, Adelaide
SAT 23 SEPT
The Capitol, Perth
TICKETS