Interview: Matthew Wright of The Getaway Plan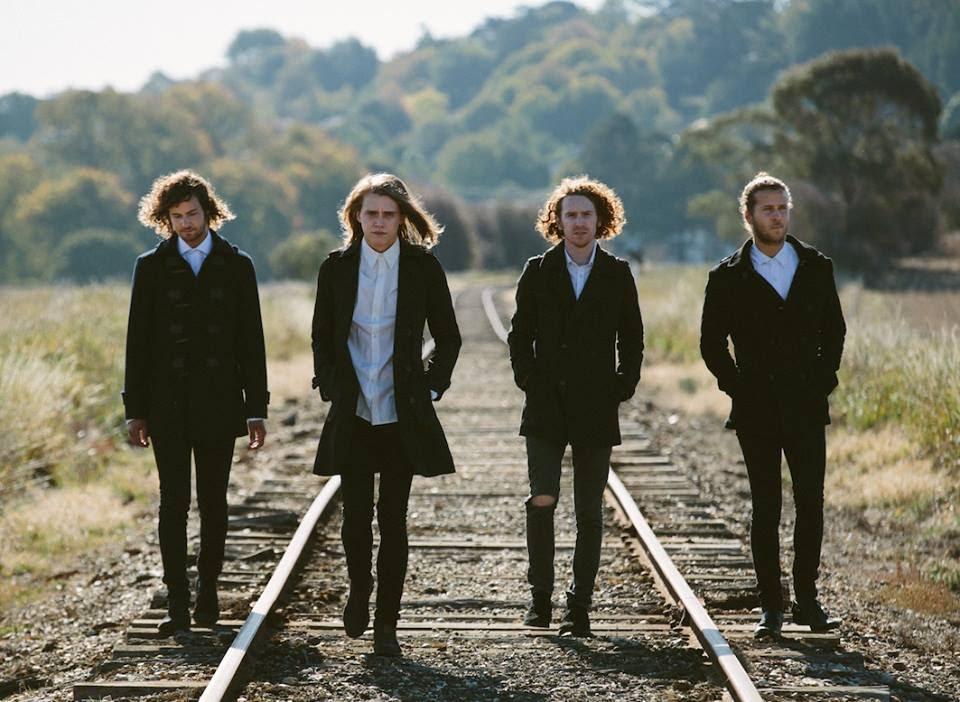 If you hit your angsty teen years in the latter half of the naughties and held a love for heavy music, you undoubtably came across 'Other Voices, Other Rooms', the debut album from Australian legends The Getaway Plan.
Nine years, two albums and a brief hiatus later and The Getaway Plan are returning to the album that launched them to the forefront of the Australian music consciousness with a tour dedicated to playing 'Other Voices, Other Rooms' front to back.
Recently I caught up with The Getaway Plan singer Matthew Wright to talk how it feels revisit an album nearly a decade on, his battle with mental health and, you know, video games.
For this tour and for your performance at UNIFY this year, The Getaway Plan played 'Other Voices, Other Rooms' in its entirety for the first time in a very long time. What's it been like revisiting some of the songs from that album?
It's been rad, man. The majority of the songs on that record we've continued play our whole career. There hasn't been too much that's been shocking or too different for us. There's a few songs on there that we rarely, if ever, play but it's awesome to get back to those. Playing it in its entirety is a different thing too, it's far more nostalgic.
Are there any songs from 'Other Voices, Other Rooms' that you're especially excited or worried about playing again? My personal favorite from that album was Red Flag.
We're not especially worried about anything, I really like having the opportunity to play the song Transmission, which is pretty rare because it's a bit of a long song and more suited to the end of a set.
Any chance of sneaking Melophobia or Teardrop—or anything outside of 'Other Voice, Other Rooms' really—into the setlist for the Brisbane show?
Well, we're doing a second set of mixed material, and we're trying to make that as varied as possible. As far as b-sides and stuff goes, I don't know if that will be snuck in but anything could happen.
This one is might come as a bit of a surprise, but I was massive fan of your work as The Young Heretics; do you think we'll see any work between you and Kitty in the future?
I don't think so, not at this point. We're not really in touch these days. I have full respect for all the music we made together, I love it. I'd love to make another record again with that band one day.
I also remember from one of your interviews as The Young Heretics; that a lot of the music from that album was inspired and influenced by some early horror video games like Resident Evil. Do you think those influences come through to The Getaway Plan?
Definitely, yeah! Video games in general, man. Soundtrack music as well. Both are very much on the top of my list of inspirations. Just because I love over dramatic stuff.
Do you think you'll ever head in that direction, soundtracking games in Australia or TV?
I would love to, man. It's a pretty tough world to get into because I don't have any theoretical knowledge as far as music goes, and as far as arranging goes that's the skills you need to that. I could sit there and be like, "make some sweet noises with the violas now," but I couldn't transcribe stuff.
Have you played the new Resident Evil game? What did you think?
No, I haven't! I haven't actually played Resident Evil since number five! I got number six, but I thought it was really shit and stopped playing it after an hour.
Your last album, 'Dark Horses' was funded through PledgeMusic, a crowdfunding platform. How did you feel about that process, and do you think you'll be going that route again in the future?
It's hard to say at this point whether we'll do it again. There was way more work involved in that process than we expected. It nearly killed us in many ways, but to say that we'd never do it again; I can't really say that. It was definitely worth it in the end, but I don't think we can say whether or not our next record will suite that process.
Are you able to talk about some of the hardships that you had going through that process?
It was just unexpected tasks really. We literally did everything from making the record to sending the CDs out at the last minute. It was a two year process where there was really no breaks and just consistent planning. Way more work went into it than we expected.
For a long time you've struggled with mental health and depression which came to a head in 2014 when you published a statement detailing your experiences. It was very moving. It's been two years since then, are you able say something to the many people in the music industry and wider who are dealing with similar demons?
I think what I said in that post covers it. The main thing for me was just talking to people, getting out of the rut I was in and speaking with other human beings.
And do you think you're out of the rut now?
Yeah, I feel like that for sure. Some days are harder than others, but that's just life.
In that post you also spoke about how those experiences moulded your music into something different. Are you able to elaborate on that?
I think it has just allowed me to write more heartfelt music. In the past I've struggled with writing from the heart. Not to say that the songs didn't have meaning, but these days it's way more therapeutic. Like medicine.
I think you sung that once.
I did!!
And last question; is there any new music on the way from The Getaway Plan?
We're always writing. We're never not writing music. As far as an actual plan for a release goes we haven't got anything in mind, but that sort of stuff is a bit more sporadic. We'll eventually say yes, we're ready to make a record now but that shouldn't be too far away.
The Getaway Plan Live Dates
FRI 1 SEPT
Rosemount Hotel, Perth
SAT 9 SEPT
Corner Hotel, Melbourne
SUN 10 SEPT
Corner Hotel, Melbourne
THURS 14 SEPT
The Triffid, Brisbane
FRI 15 SEPT
Metro Theatre, Sydney
SAT 16 SEPT
The Long Jetty Hotel, Central Coast
SUN 17 SEPT
The Basement, Canberra
FRI 22 SEPT
The Gov, Adelaide