Interview: Oli Leimbach of Lime Cordiale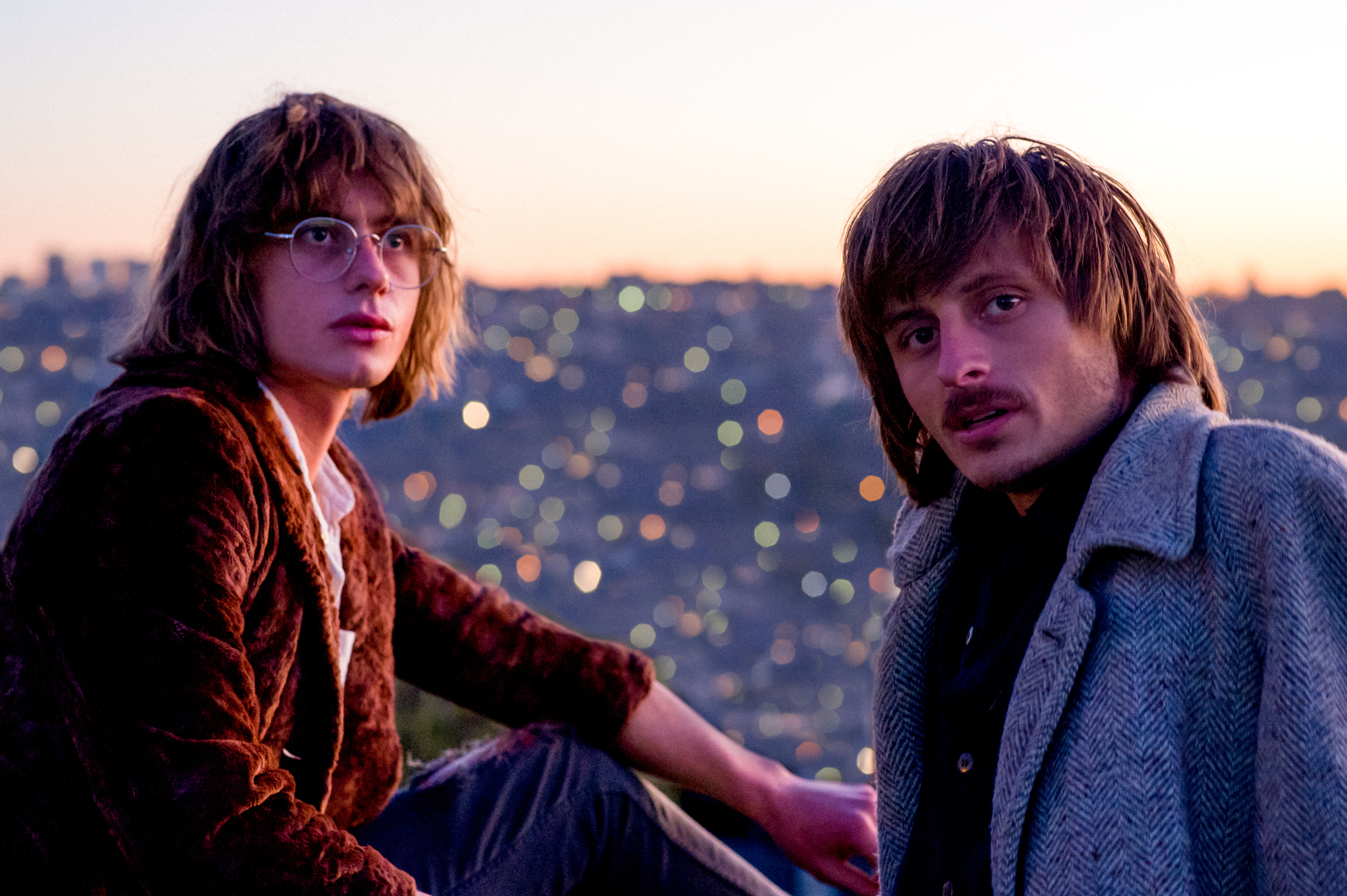 Lime Cordiale are releasing their debut album 'Permanent Vacation' today and following it up with an Australia-wide tour. I chatted with Oli, the older brother of the duo, to talk about the upcoming release.
Would you say there's many difference or similarities between the new album and say you're 'Road to Paradise' EP?
I think it's a little bit more… well it is more consistent in a way. When you're kind of doing an EP there's difficulties and there's hard parts which you know, an EP is five tracks long so you can plan out an EP quite well but then at the same time when its an earlier EP, especially for us, it was a little bit more of an experiment, finding a sound that feels right and all of that. This time after doing three EPs, going to an album, the difficulty was that, you know, there are twelve tracks on this album but we're a bit more experienced. We were working with one producer on the whole course of the album and we'd have discussions beforehand and plan out the vision of the album before moving into it. So I guess there was a bit more maturity in that aspect with the music for sure.
Do you and your brother, Louis, do most of the songwriting or is it more of a collaborative thing with the band as well?
It's a collaborative thing with a lot of people, depending on the song. The fact that there's just the two of us—the band—up to this point anyway, are more of a live thing. So we work with the band on the live set and with the recording it tends to be us with the writing and then sometimes we have other people collaborating because it's just fun as brothers bringing in another person into the mix that can really stir things up. You can really bounce off people in a different way. There's a few songs on there that are written with other people as well but with the band they come in on the recording side of things and we give them directions but then they also have suggestions of sound as well. We're always working with new musicians in a live sense as well as to recording and writing. I like the idea of collaborating with as many people as possible which we've done a fair bit.
Is it a lot of close friends who are musicians as well or do you find people that you haven't worked with before? 
A bit of both, yeah. There was a track written when we were still working with our old producer on the last EP and he had a few suggestions and he came in and we worked with him a bit. Our keyboard player as well, we took a demo to him and played around with a few things with him and he changed the chord progressions. We also did a trip over to LA last year and we did some songwriting with some people that are now our really good friends. The last track on the album we actually met a guy at a bar, we were just being a bit too loud and there were heaps of people in the bar. He kind of came over and was like, 'What are you guys doing?' and he ended up being the engineer for Frank Ocean's 'Channel Orange' album and he was like, 'Aw yeah you guys seem pretty funny.' He was totally modest in the weirdest way like he said he was an audio engineer and we asked if he'd done anything we'd know and was like, 'Aw yeah worked with this one guy, you might have heard of. His name's Frank Ocean.'
Yeah might of heard of him haha…
Yeah, so we ended up drinking back at his studio and then like writing that song together thinking we were just gonna be [writing] like a weird song and we did that and haven't even made any changes from that night. We just plonked it on the end of the album so it was kinda things like that. We stay in touch heaps and I'm pretty keen to go back over there and hang with that guy and a few other guys we got introduced to so I think being two brothers as song writers, having that collaboration is really nice.
Yeah definitely, you're on the same page…
Yeah, totally.
Was there a song on the album that was a favourite to write?
I don't know, we didn't really have a kind of formula with this album so they all are different. I don't know if it's a favourite but I guess it's always nice when some of the songs just come out in a day like Risky Love. I met this guy earlier in the day that was a friend of an ex-girlfriend's and he was just super alfa to me. He kind of had his chest right up and wouldn't let me say anything and I kind of walked away thinking, 'f*** that guy's a dick.' So then Louis and I wrote a song and those lyrics just came out about that story that just unfolded from that situation like imagine if something hectic ended up happening like sleeping with his girlfriend or something like that and you were going around behind this guys back it would be the scariest situation ever. So then that story came out of that situation there. 
I was going to ask about Risky Love because the music video is just you guys sitting down having a coffee. Is there a hidden meaning behind that? Something we're missing?
Not really. We did that from a long time ago with one of our first songs when it was really hard to make a music video and I remember people liking the fact that we were just sitting down. That was for a demo before we'd even released anything and I just have felt I needed a break from the music video type of thing and I didn't wanna release a video that would interrupt the song. I also didn't want to just put up a picture of the album and just have the song there. I don't know, I just kind of like looking at those things where you just can look around the room and just read into some of the detail there and let the song play out.
Are there any big musical influences towards your music?
We draw a lot of influences from all over the place like when we're recording and writing. They're little snippets from a lot of different things. A lot of the time we might just completely rip off something haha. A lot of the time we might just be at a show and there's some local Spanish guitarist at a cafe or something like that and you're like f*** this melody is so good… so you'd get the phone out and just record that little snippet of audio and kind of just create a pop song purely around that and then maybe the verse comes from something else. I definitely, definitely don't just put a song on Spotify and rip it off, that's not what I'm saying. You find these little bits. I remember one of the songs, can't remember which one, Louis telling me that he got the whole chord progression and melody from a Ray Charles song and he's like 'I completely ripped it off' and I listened to it and then he showed me the song and I was like 'that doesn't actually sound anything like it to me. In the slightest'. But I guess to him it is because he might have taken a tiny little bit of that or maybe even the vibe from it and he thinks he's completely cloned it even though I couldn't hear any similarities. That was pretty funny. But yeah, we find little recordings that our producer, Dave Hammer, has and we found common ground with him and his love for The Beatles. He has so many stories and has read every book of The Beatles and knows all about their production… but then we might go an Anderson .Paak album and just love the drums and the bass in that and kind of search for a sound there. They're two completely different records but put them together and you have something different.
Back to videos. You guys released a promo video for the album called 'Solid Gold'. How did you come up with that because it's pretty wild. 
Yeah we just really love film making and the guy that we did that with. I think he was just super stoned and the next morning said he came up with this idea and sometimes I think it's better to just run with something than saying no that's too weird. So yeah we had fun doing that. Just took a couple of hours. Tommy the 'weird hobo' in that pretty much plays himself.
We're actually doing another one right now because I have a friend who's an amazing animator. That'll be another super weird promo video.
So where did the passion for filmmaking come from?
Our dad is a documentary film maker and made a feature film a little while ago. I guess our inspiration sort of comes from that really. We've always been around that film and stuff. I definitely wanted to get into the film industry and then just kind of said 'f*** that' because I definitely didn't want to be around actors that much haha.. 
So you mentioned that you'd been to LA and have toured overseas.. do you feel that touring is something you love to do.. sort of a "Permanent Vacation"… or do you find it a lot of hard work?
It is hard work when we're doing this one and we've got a few musicians in this band so we are trying to make it more of a holiday. It's easy to just drink too much and then tire yourself out and start getting stressed and all that but if you kind of make it so that you plan events in the day whether its going to an art gallery or playing paintball.. I mean going to bars is fun, not gonna try and hide that.. getting super pissed at a pub before a show can be a good one as well but yeah… I'm always excited but there is elements of stress when people get into the dark with their moods. But yeah, it's really fun definitely going to new places as well. We've been to Perth but we haven't done a headline show over there before, and we've never been to Tasmania so that's gonna be great. We're talking about adding a few shows up in North Queensland in addition to our Townsville show. That'd be pretty awesome.
Would you say you prefer touring in Australia or overseas?
I definitely like going new places. New Zealand at the beginning of this year was pretty wild. New Zealand people are just f***ing hilarious. I don't know what or where that humour comes from but yeah, everything they say and I'm not just laughing at their accents… it's just awesome.
So yeah we've got plans to go back there and to had back overseas but I also love heading back to some familiar places. In Melbourne we've had the most fun shows that we've ever played.
Yeah saw you guys in Melbourne last year, it was great!
Oh you did, yeah I love those shows, playing there. It's just the crowd and the energy is so great so I'm really keen to go there again and play the same venue. You get to learn people's faces and people's names like there's this group of guys down in Melbourne who we always bump into and end up drinking with afterwards and I think last time they said they call our shows 'Lime Night' because they always just get really really loose and I just thought they were loose guys but I think they're pretty straight until they come to our shows and its just an excuse for them to get loose haha. Maybe if I knew them and saw them everyday they wouldn't be as energetic and fun but yeah always love bumping into them when we're down there
So guys had your somewhat last minute album launch party the other night at the Lord Gladstone in Sydney, how was that?
Yeah it was great, it was outside in the city and you don't really get to do that much because of lock out laws in Sydney but yeah it was awesome. We ended up playing a half hour set and I didn't want to just get some sh**ty PA so we got our favourite sound man to come along and deck out the outside beer garden. It was really fun. It's kind of always nerve racking playing new songs from the album so it was a good excuse to do that.
Was there one that you love to perform or one that the audience really loved?
It's just really nice playing new ones like you just started and have never played before. I forget that we've even released songs like Temper Temper and Risky Love and stuff and they know the words and you're like, 'oh f*** this is cool.' I kind of just get used to knowing songs like Feel Alright or Not That Easy are the ones that people know and really like and so to shift over to new songs tis really exciting.
The dates for the 'Permanent Vacation' tour are below. Some shows are already sold out so make sure you get your ticket ASAP!
Lime Cordiale Live Dates
FRI 27 OCT
Amplifier Capitol, Perth
SAT 28 OCT
The Odd Fellow, Fremantle
SAT 4 NOV
Uni Bar, Adelaide
FRI 10 NOV
Workers Club, Geelong
SAT 11 NOV
Northcote Social Club, Melbourne
SUN 12 NOV
Wrangler Studios, Melbourne
THUR 16 NOV
Beach Hotel, Byron Bay
FRI 17 NOV
The Brightside, Brisbane
SAT 18 NOV
The Brightside, Brisbane
SAT 18 NOV
Sol Bar, Maroochydore
THUR 23 NOV
Rad Bar, Wollongong
FRI 24 NOV
Transit Bar, Canberra
SAT 25 NOV
Metro Theatre, Sydney
FRI 1 DEC
Republic Bar, Hobart
SAT 2 DEC
Club 54, Launceston
FRI 8 DEC
Dalrymple Hotel, Townsville