Interview: Rob Farnham of Rival Fire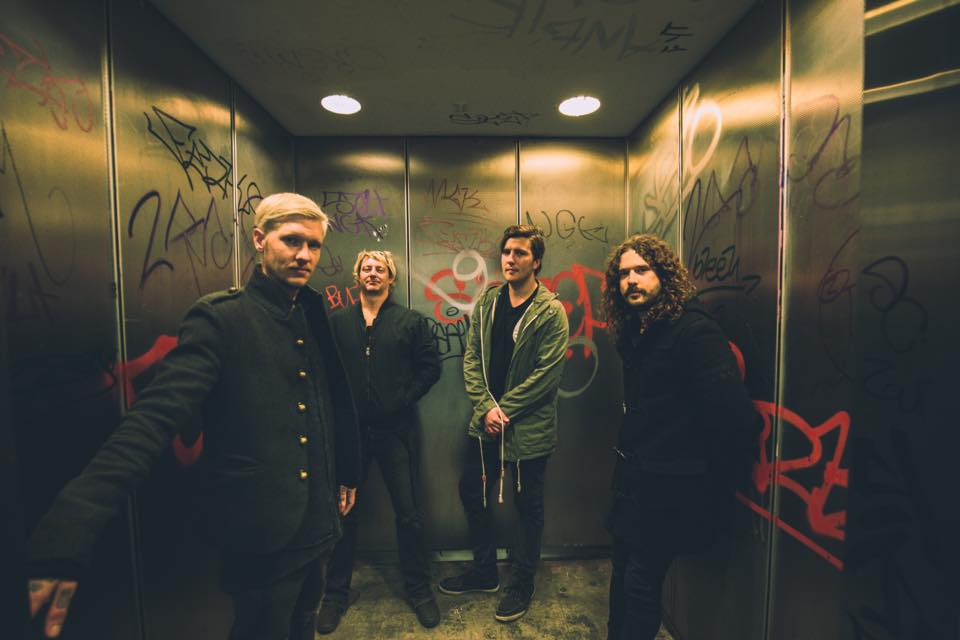 Having just witnessed this hard-hitting alternative rock group at Brisbane's Dead of Winter Festival, I'm pretty excited to speak in person. A Sony Music rep connects the call and Rob lands on the line. He's got a jovial, warm and typically Australian voice. The questions kick in.
You're on the cusp of releasing your debut album, 'War', on August 11, through Sony Music. How does it feel to hit such a milestone?
I feel like it's been a long time coming. The album has been on its way for a while. It does feel as if a huge weight has been lifted off my shoulders, to finally be able to put this album into the world. I'm really happy to have 'War' coming out.
I'm guessing you'll be touring on the back of this album—am I right? Tell us your secrets!
There are some secret pieces I can't share just yet, but I can say, we do have a few big things on the horizon. We're embarking on an east coast run with another band from Brisbane in October through November. We also have bunch of shows toward the end of the year, plus a big tour support at the beginning of next year. So realistically we have a lot of shows coming up. That's all pretty exciting. We're also performing for a Sea Shepherd charity gig on 23 September. More to come on that very soon.

I've heard Dead Letter Circus heavily influenced the upcoming album?
I wouldn't say 'heavily influenced' in terms of the entire album. We recorded four songs with Luke Palmer and the DLC boys—so, Dead Letter Circus produced those tracks. Production-wise, they definitely leant on their experiences. They really know what they're doing. The rest of the album was completed long before that though, and I wanted to add it all together as an album.
How did recording with DLC come about?
We toured with them last year and got really close. When you tour with a band like that, networking is really important, but so is respect. We stayed out of their way initially. You treat people with respect, they'll treat you the same way. Partway through the tour, we were backstage at one of the shows, and the Dead Letter Circus boys came to us and said, "You don't have a dressing room—you're drinking with us." They really brought us into the fold from then on. It was a no-brainer to work with them after that, given their track record and the bond we formed. We've worked with members of Imagine Dragons and Fleetwood Mac in the past, trying to avoid that Australian cookie-cutter sound. We wanted to work with DLC for the same reason.
So you've written music all over the globe and with some amazing people. Is there a particular place you're looking forward to visiting and drawing inspiration from once you're done with 'War'?
I really want to get to Europe. In my younger days I did some travelling in Europe, but never managed to write and record there. I really want to experience that.
Where has been your favourite writing location so far?
My favourite is Los Angeles, that city is super creative. The vibration over there is really high and it helps a lot with creativity. If I had to go back somewhere to write again it'd be L.A. You can write anywhere though—in your bedroom at home, or elsewhere. I try to write five songs a week and keep learning, honing my craft. I try to keep creating all the time.
You've titled the single and the album, 'War', stating it's about the internal struggles we all face. Why War though? Why not (for example) 'Struggle'? What inspired this very specific title choice?
I think calling the record something like 'Struggle' might have come off as a bit of a joke. 'War' is more appropriate. I come from a pretty decent family, and 'War' isn't so much about my own struggle. It's more about everyone's battles, all of us, not just one person. Some of the lyrics from the single follow that train of thought. I've said this before, it's definitely not a self-help record. Today, with so many high profile people passing away very publicly, life can feel really tough, all the time. Even waiting for something to happen day to day can be tough in the modern environment. Things can seem really stressful. That's where the title is drawn from. Any of the songs are open to interpretation though, and the title is the same. It's open to the listener to decide what it means to them, rather than us dictating to the listener what they should take away.

Any words to sign off on for fans, readers and listeners?
I just hope that everyone enjoys the record.
Rival Fire release their debut album 'War' on August 11.