​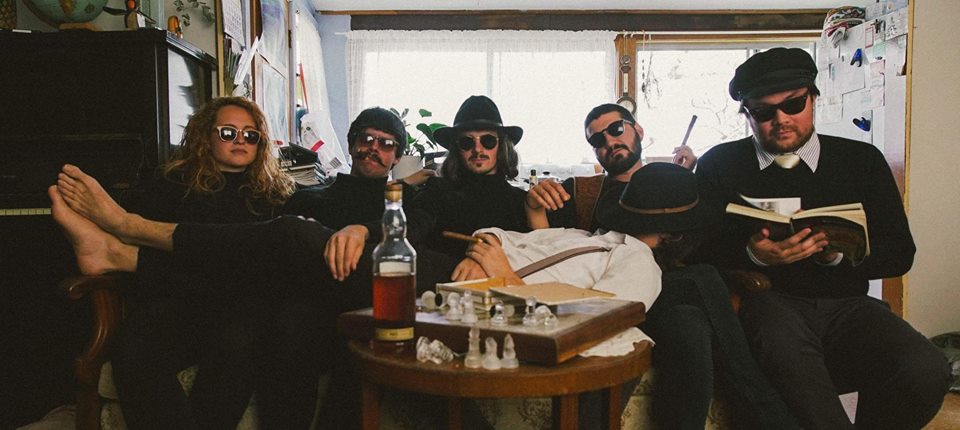 Rolling further into stardom thanks to recent sun-drenched single, Miss Behind, Sun Sap are the band to guarantee a smile on your face and swing to your step. Sun Sap wear their sunnies inside because their future is so bright.
In just over a year, there's been a great shift in maturity and quality in Sun Sap's music. How do you see the band has evolved since releasing Mexico?

Mexico was the first in a batch of songs written in the very early stages of Sun Sap. I guess since then we have found a way of writing that we enjoy and are exploring more of the sounds and styles that we are drawn to as a band. We caught up with the band to chat about the infectious new single, what's to come further down the line and how Sun Sap spend their days in the sun.

The harmonica was a very welcome addition to Miss Behind. What else have you guys been experimenting with in the studio?

We have been listening to lots of Motown and old soul recently so we have been featuring horns in most of the new songs as well.
Any goals, as a band, you wanted to achieve with the writing, recording or releasing of Miss Behind?

Miss Behind is the first single off our upcoming EP. We wanted to put it out as a sort of introduction as to what is to come. Apart from that, if I was to hear it in an elevator I'd lose my shit.

Miss Behind was said to stem from a lucid dream by Burt Bacharach. Care to share anymore details on said dream?

Haha you know as much about that as me. Shaun might have been lucid dreaming but I don't know how lucid he was when he said that.

What kind of fun occurs at a Sun Sap live show?

If your curious get down and check it out. We like to get everyone dancing!
Psychedelic, garage and lo-fi get thrown around when describing Sun Sap. What's a genre, perhaps even one that doesn't exist, to better define you guys?

Disco rabbit stomp?
There's forever a sunny disposition in your music. How does Sun Sap spend a day in the sun?
We are down the beach a lot. Usually having a beer and playing frisbee. Outrageous!
If your aching for some sunny tunes to brighten up your day, Sun Sap will be playing a shows in Wollongong and Sydney between September and November including a stop at Wollongong's premiere two-day music festival, Yours & Owls. Scope the full list of dates and stream new single, Miss Behind, below.
Sun Sap Live Dates
SAT 30 SEPT
Yours & Owls Festival, Wollongong
WED 4 OCT
Rad Bar, Wollongong
w/ Julia Why? & Los Pintar
SAT 14 OCT
Brighton Up Bar, Sydney
w/ The Owls
FRI 27 OCT
Rad Bar, Wollongong
w/ The Ruiins & Mild West
THURS 9 NOV
Rad Bar, Wollongong
w/ Heart Beach & Stay at Home Son