It's Time To Plan That Splendour Bender: Lineup's Dropped!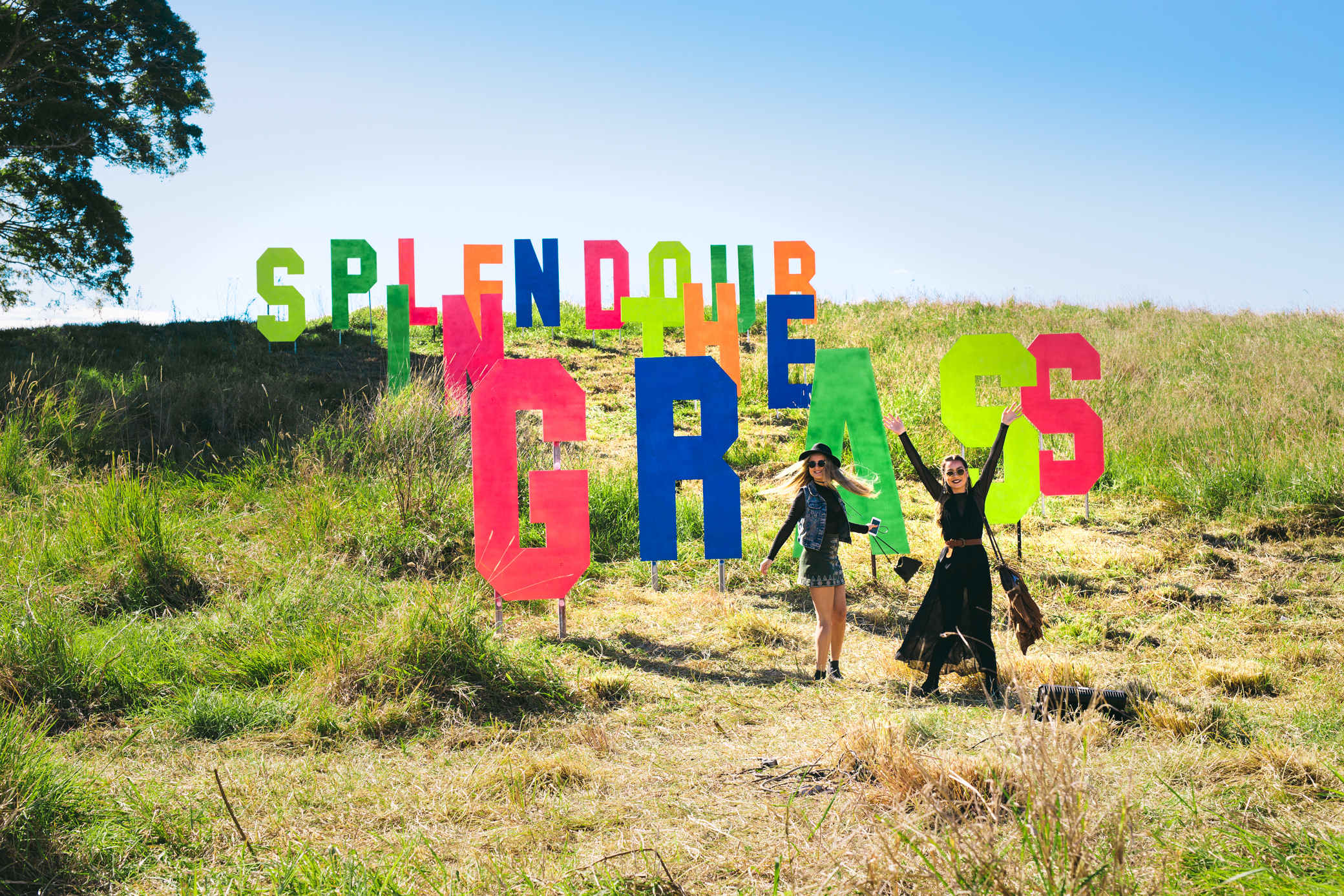 If you haven't put in your annual leave, or worked out your excuse for your lecturer come the Tuesday that you crawl your way back into work, then you are going to have to pick up your pace, because the lineup for the year's biggest and best festival is here!
Splendour in the Grass has once again delivered us with some absolute fire, and along with that they've delivered some lit AF news! But why are we keeping you from what you came here for any longer?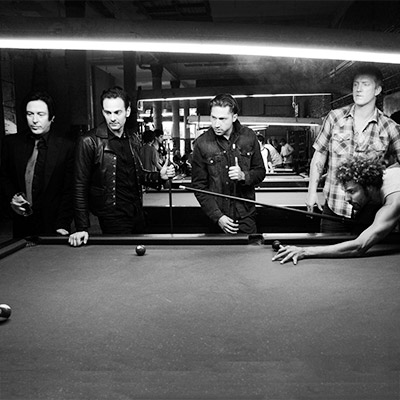 Bringing your muddy behinds to the main stage as headliners we have The xx, Queens of the Stone Age and LCD Soundsystem. Joining them are British rockers Royal Blood, US sibling trio Haim, Icelandic post-rockers Sigur Ros, US rapper Schoolboy Q, former Hottest 100 winner and becurled hottie Vance Joy, and so, so, so many more!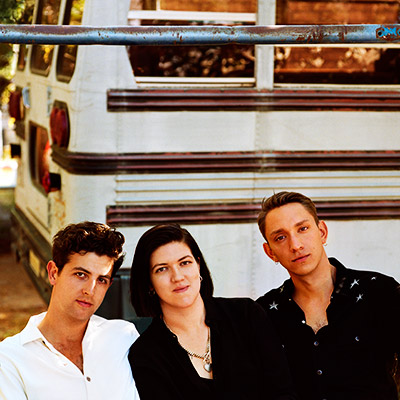 Further down the mammoth list, you'll find party playlist faves like Dune Rats, Client Liaison, San Cisco, Thundamentals, Dope Lemon, Julia Jacklin, Ocean Grove, Luke Million and of course, meme machines Bag Raiders!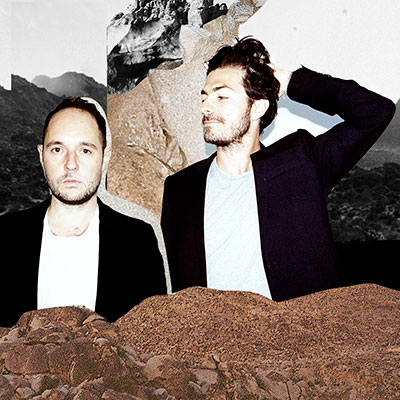 Now, alongside this gargantuan lineup announcement, you know that there will be another huge stack of artists added in a few months when the Triple J Unearthed bands are dropped.
If you managed to see that "leaked" Splendy lineup poster that inevitably made its way to the internet over the past few days, then you shouldn't be too surprised with a number of these bands, except maybe the headliners – sorry Gorillaz fans.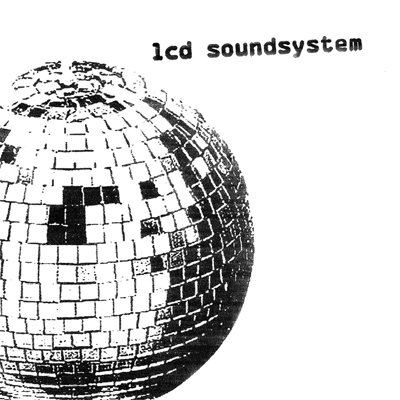 Aside from the artistry, the usual Splendy events and locales are returning, with the Splendour Forum if you're feeling a little philosophunky and The Global Village for some sounds from across this wide #FlatEarth. Little Splendour is back for the gang of youths in your life, and Splendour in the Craft will bring a whole new meaning to sh*ttin' glitter. And of course, for all you munt-meisters, the TIPI Forest will be weird and wonderful as always.
In other Splendour news, rejoice! This year, the crew at Splendy are doing away with the nightmarish drink token system and replacing it with Visa Paywave, so make sure you get down to your local bank branch to update that fantastic plastic.
Tickets go on sale on Thursday 6th April, so get your affairs in order, you only have 8 days!
Check out the full lineup below, and scope out the video for The xx's Say Something Loving!
Splendour in the Grass 2017 Full Lineup:
THE XX
QUEENS OF THE STONE AGE
LCD SOUNDSYSTEM
ROYAL BLOOD
HAIM
SIGUR RÓS
SCHOOLBOY Q (ONLY AUS SHOW)
VANCE JOY
TWO DOOR CINEMA CLUB
PEKING DUK
RL GRIME
BONOBO
FATHER JOHN MISTY
CATFISH AND THE BOTTLEMEN
TASH SULTANA
PAUL KELLY
STORMZY
KING GIZZARD AND THE LIZARD WIZARD
GEORGE EZRA
FUTURE ISLANDS (ONLY AUS SHOW)
BANKS
BERNARD FANNING
DUNE RATS
CUT COPY
ÁSGIER
ALLDAY
MEG MAC
RAG'N'BONE MAN
THUNDAMENTALS
LIL YACHTY
SAN CISCO
CLIENT LIAISON
REAL ESTATE
DAN SULTAN
VALLIS ALPS
D.D DUMBO
MAGGIE ROGERS
TOVE LO
POND
BIG SCARY
THE SMITH STREET BAND
OH WONDER
A.B. ORIGINAL
DOPE LEMON
THE KITE STRING TANGLE
YOUNG FRANCO
JULIA JACKLIN
KINGSWOOD
AMY SHARK
LUCA BRASI
THE LEMON TWIGS
VERA BLUE
SLUMBERJACK
BAD//DREEMS
BAG RAIDERS
TOPAZ JONES
MIDDLE KIDS
OCEAN GROVE
CONFIDENCE MAN
BISHOP BRIGGS
LATE NITE TUFF GUY
JULIEN BAKER
KILTER
LANY
HOCKEY DAD
KIRIN J CALLINAN
AIRLING
COSMO'S MIDNIGHT
GRETTA RAY
MOONBASE
THE PEEP TEMPEL
TORNADO WALLACE
THE MURLOCS
MALLRAT
LUKE MILLION
THE WILSON PICKERS
ROMARE
JARROW
GOOD BOY
KUREN
ONEMAN
WINSTON SURFSHIRT
SET MO
HWLS
HARVEY SUTHERLAND & BERMUDA
CC:DISCO!
ENSCHWAY
DJHMC
NITE FLEIT
ALICE IVY
WILLOW BEATS
WILLARIS. K
MOOKHI
TRIPLE J UNEARTHED WINNERS
SWINDAIL
DENA AMY
ANDY GARVEY
PLANÈTE
SAM WESTON
SUPER CRUEL
CHRISTOPHER PORT
LEWIS CANCUT
KINDER