Jack White Releases 'Connected By Love'; Announces New Album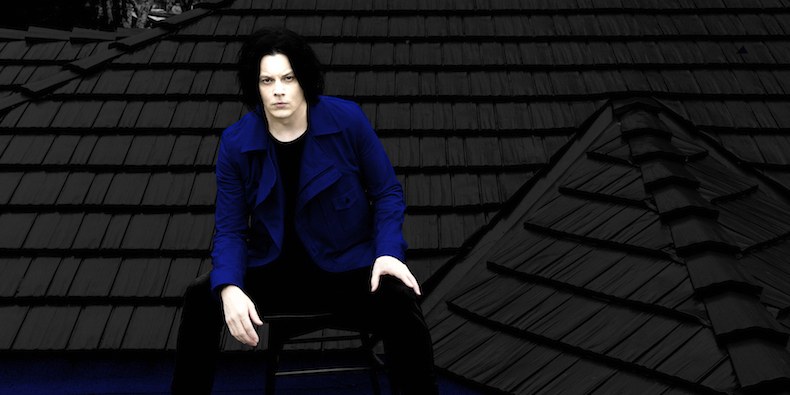 He's back! The king is back—Jack White has released two new songs and announced his third studio album. This follows the mysterious Servings and Portions from my Boarding House Reach from last December.
The lead single, Connected By Love, is a respectable ballad from the rock veteran. Starting out with a wobbling synth line, the track is light on guitars, but heavy on White's unique voice and songwriting ability—the organ also plays a big part in this track.
Connected by Love was produced by White and recorded at Sear Sound in New York City, Capitol Studios in Los Angeles, and Third Man Studio in Nashville—marking the first time that White has recorded an album in NYC and LA. The track features White on vocals, synthesizer, and acoustic guitar, backed by a remarkable new lineup of musicians that includes drummer Louis Cato (Beyoncé, Q-Tip, John Legend), bassist Charlotte Kemp Muhl (The Ghost of a Saber Tooth Tiger), synthesizer player DJ Harrison, keyboardist Neal Evans (Soulive, Talib Kweli, John Scofield), percussionist Bobby Allende (David Byrne), and backing vocalists Ann & Regina McCrary of Nashville's beloved gospel trio, The McCrary Sisters.
Paired with b-side, and album track, Respect Commander, this is a more experimental and over-the-top track which was teased in Servings and Portions from my Boarding House Reach. Branching synthesizers, brazen guitar tones and a musical structure that disobeys all the rules, White seems truly at home on this album track.
'Boarding House Reach', White's official third solo studio album, has a vague release date of 2018 and will be released through his own label, Third Man Records. From what we can tell, the new record will explore some unknown territory for the veteran artist—never sticking to one genre or musicality.
At the time of reporting, Jack White has been announced for three festival appearances in the US—Governors Ball Music Festival, Boston Calling Music Festival and Shaky Knees Music Festival. His team has promised more gigs in the near future and with these American summer festivals lining up, there's high contention for Jack White to make a special headline appearance at Splendour in the Grass. Bets are on!
In the meantime, stream the brilliance of Jack White's Connected By Love and b-side, Respect Commander below.