Jordan Merrick, Brisbane's Own Bob Dylan With New Folky Single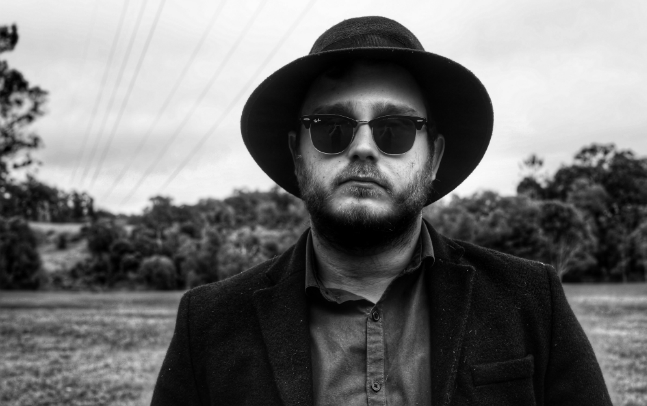 For decades on decades, American folk (and that infamous electric guitar period) legend Bob Dylan has inspired and influenced vast numbers of singer-songwriters. While many have attempted to recreate Dylan's magic, few have properly harnessed his simple folk sound and storytelling prowess. However, the latest single from Brisbane's Jordan Merrick sees the singer-songwriter come mighty close to Dylan's signature sound.
Merrick's new single Untitled #1, inspired by Bob Dylan's epic Blood on the Tracks, is about humankind, particularly its kindness and its ruthlessness. While Merrick slowly finger picks away gracefully at the acoustic guitar, his vocals and lyrics entice a sense of aspiration to achieve and to be better despite the demons that can be found in anyone.
Seen by these honest and compassionate lyrics, writing plays a huge role in Jordan Merrick's life as he draws inspiration from Earnest Hemingway, Edgar Allan Poe, and Haruki Murakami. If not found playing guitar, he'd be rambling short stories into his families old typewriter or floating between locations with his hat and a notepad people-watching.
"In many ways, writing has felt like therapy for the soul. Taking pieces of emotion, memories and ideas and sticking them together," says Merrick.
Although this is his first solo release, Merrick's band Fugitive and The Vagabond release their album 'Novella' just a few months ago. Album track The Wild was nominated in two categories at the Gold Coast Music Awards, 'Song of the Year' and 'Emerging Artist of the Year'.
Merrick will serenade lucky punters at the Music In The Vines event in Victoria and  hometown show at the Junk Bar. Check out the new single and live dates below!
Jordan Merrick Live Shows
SAT 4 MARCH
Music In The Vines, VIC
SUN 12 MARCH
The Junk Bar, Brisbane