Kim Churchill Does The Impossible And Gets Even Dreamier On, 'Second Hand Car'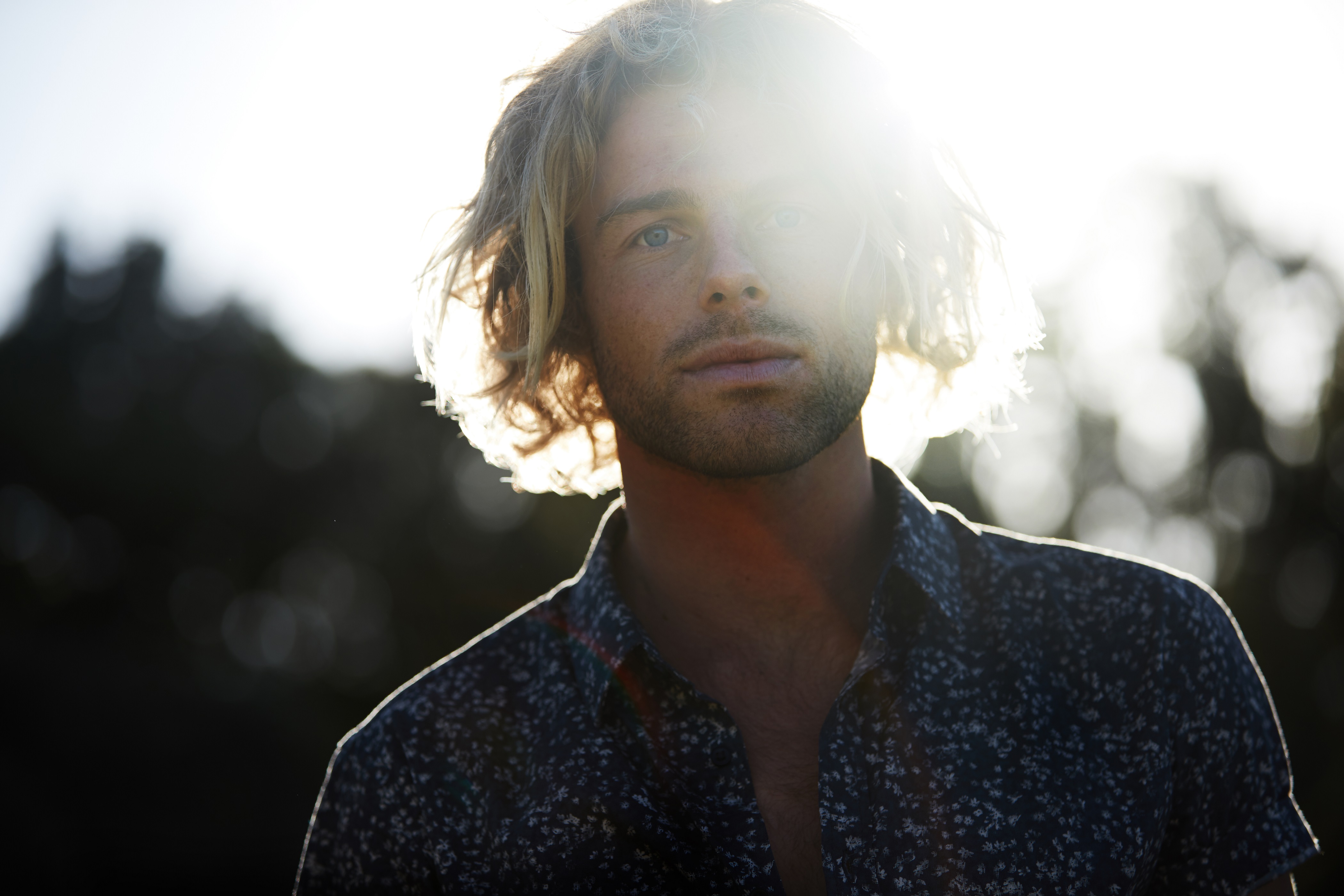 Talk about a hard working musician. Kim Churchill is finally back in the eyes and ears of the public after breaking his silence with, ahem, Breakneck Speed, the first taste of the artist's new album. Now, Churchill is kind enough to drop the gauntlet on the album's details along with another new single and a behemoth sized Australian tour.
Churchill's upcoming album, 'Weight_Falls' is available 25 August (available for pre-order now) and remains as homely and true to character as he can be. After spending a whopping 18 months on tour behind 2014's 'Silence/Win'–the album which essentially broke Churchill to the masses–he's back and as fierce and raw as ever.
Speaking on 'Weight_Falls', Churchill felt pressure to make this new record an ample follow up to his previous:
"I worked really hard on the follow-up record for a long time," he explains.
"And it sounded good. But some very subtle layer of myconsciousness was saying to me, 'It's not all that inspiring.'"
Latest single, to come from the new record, Second Hand Car is an instant Churchill romp–warm and ever so dreamy with that immediately identifiable, propulsive guitar line and rousing chant-a-long chorus. The production has more than certainly amped up with those beefy drums in the back which is going to nuts live on stage. Also, shoutout to that banging harmonica solo.
If you've yet to see Kim Churchill live, you've really got no excuse now as he's just announced a truly massive national tour behind his new single. Scope the dates below and stream Second Hand Car.
Kim Churchill Live Dates
THURS 14 SEPT
Cambridge Hotel, Newcastle
FRI 15 SEPT
Unibar, Wollongong
SAT 26 SEPT
Street Theatre, Canberra
THURS 21 SEPT
The Jack, Cairns
FRI 22 SEPT
The Office, Townsville
SAT 23 SEPT
Timberfest, Mackay
FRI 29 SEPT
Corner Hotel, Melbourne
SAT 30 SEPT
Karova Lounge, Ballarat
SUN 1 OCT
Sooki Lounge, Belgrave
THURS 5 OCT
Fat Controller, Adelaide
FRI 6 OCT
Waratah Hotel, Hobart
SAT 7 OCT
Royal Oak, Launceston
FRI 13 OCT
Fremantle Arts Centre Front Lawn, Fremantle
SAT 14 OCT
Prince of Wales, Bunbury
SUN 15 OCT
Red Room @ Clancy's Fish Pub, Dunsborough
FRI 20 OCT
The Factory, Sydney
THURS 26 OCT
Solbar, Sunshine Coast
FRI 27 OCT
Soundlounge, Gold Coast
SAT 28 OCT
The Triffid, Brisbane
TICKETS