Feel The Dark Power of Kult Kyss On 'Chi Cup'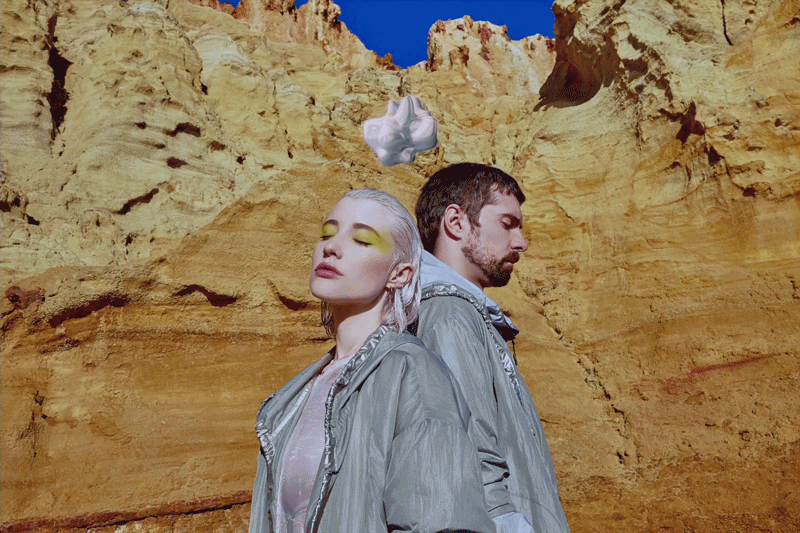 Rich in gangly textures and fluid in delivery, Kult Kyss have found the crux to their vivid and imaginative neo-electronica on new single, Chi Cup.
The duo, comprised of Haxx and Rromarin, started their career on the right foot from the get-up. The genius of their art-pop mastery launched with singles including Get Up Boy, Water Baby and I Am One. On their latest effort, Kult Kyss cleverly entwine their core strengths into a perfect match.
With production this lucid, it's so hard not to get entrapped in its audacity. Claustrophobic percussion embeds itself in your brain—engrossingly hypnotic akin to the deceptively brazen production of Banoffee. The hybrid of the duo ensures for a spellbinding experience. Rromarin chats and hymns of togetherness and companionship—something the group champion right from the beginning.
Kult Kyss will be tour this month as opening acts for The Presets' national 'HI VIZ' tour. Scope those dates below and stream Chi Cup.
Kult Kyss Live Dates
w/ The Presets & Roland Tings
WED 13 JUNE
Metro Fremantle, Perth
FRI 15 JUNE
Thebarton Theatre, Adelaide
SAT 16 JUNE
Forum Theatre, Melbourne – SOLD OUT
SUN 17 JUNE
Forum Theatre, Melbourne
THU 21 JUNE
UC Refectory, Canberra
FRI 22 JUNE
Waves, Wollongong
SAT 23 JUNE
Enmore Theatre, Sydney
WED 27 JUNE
Tivoli, Brisbane
FRI 29 JUNE
NightQuarter, Gold Coast (GA/18+)
TICKETS