LCD Soundsystem Announce 2018 Australian Tour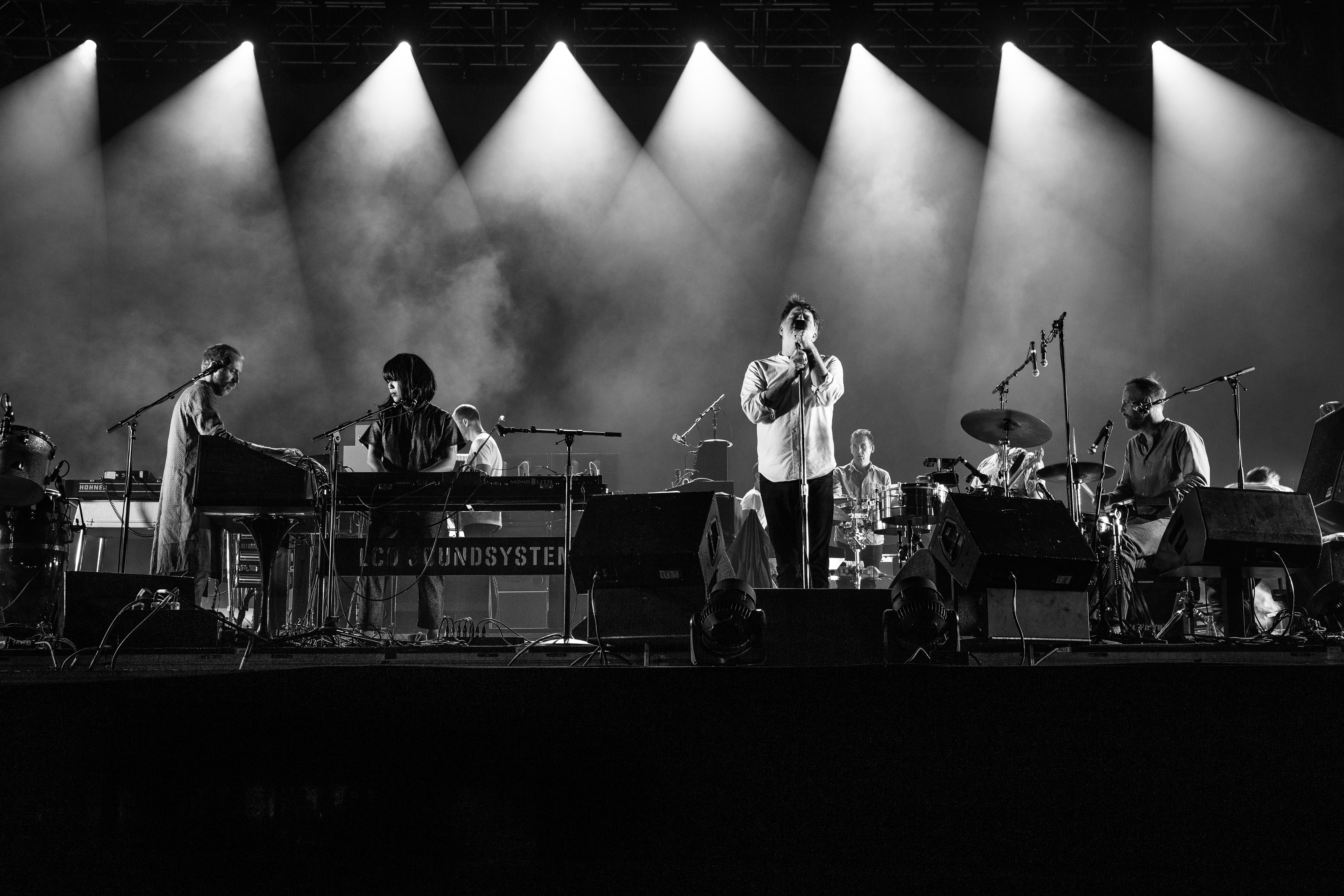 It's official, those NYC dance-punk-rockers LCD Soundsystem are returning to Australia next February and they won't be alone on the tour. They will be joined by Australia's most recent successful export, Nick Murphy (FKA Chet Faker).
LCD made a huge return to Australia at this year's Splendour in the Grass festival and sold out sideshows, however this is the first time we'll see the band in full after the massive billboard number 1 hit record 'American Dream' was released.
That's right folks prepare yourselves to sing along loudly to the new hits from their return album, 'American Dream', such as Oh Baby, Change Yr Mind, How Do You Sleep and Tonite alongside the classics like All My Friends, Daft Punk is Playing At My House and more!!
At LCD's recent Sydney performance, we stated their show was a, "masterclass," and quipped, "there is no better."
To top it off, we get to see them share the stage with 5-time ARIA winning legend, Nick Murphy. Drip feeding singles for a few years, after ditching the Chet Faker moniker, Murphy has shocked and divided fans with his newly branded high-class production with tracks like Medication, Fear Less  and Stop Me. These will be Murphy's first shows in the country since a running stint earlier this year at the Sydney Opera House.
Dance yrself clean this coming February when LCD Soundsystem return to Australian shores! Presale tickets begin Monday 27 November with general sale kicking off Thursday 30 November. All ticketing information can be found HERE—scope the full tour dates below.
LCD Soundsystem Live Dates
MON 12 FEB
HBF Stadium, Perth
THURS 15 FEB
Sidney Myer Music Bowl, Melbourne
FRI 16 FEB
Hordern Pavilion, Sydney
WED 21 FEB
Riverstage, Brisbane
SAT 24 FEB
Spark Arena, Auckland
TICKETS