Little BIGSOUND Is How You Young'uns Get Into The Industry!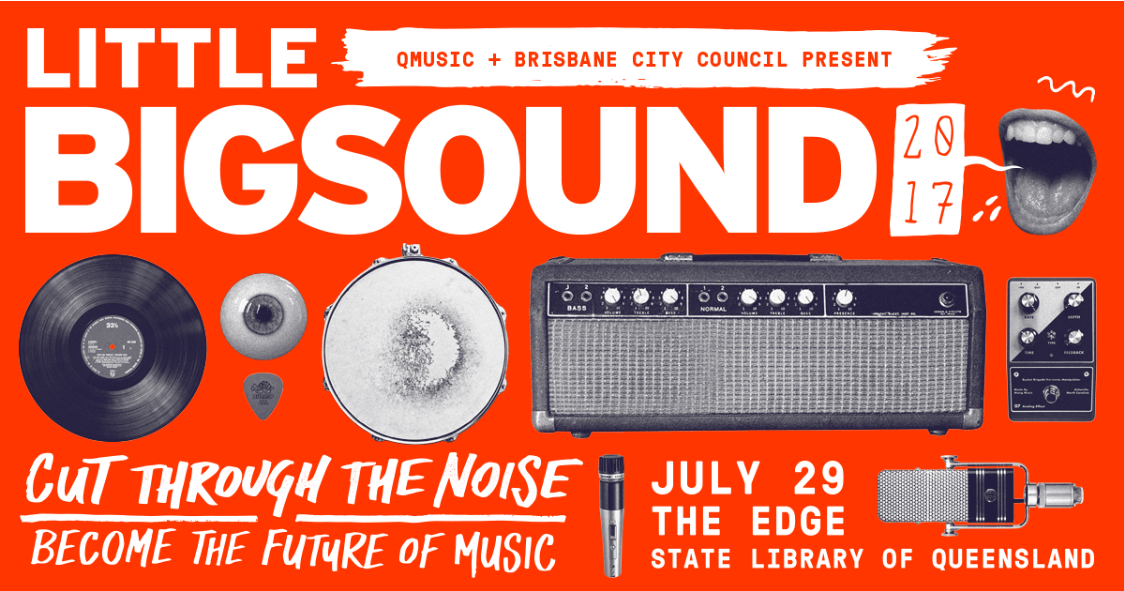 The youth of today and the team at AAA don't always see eye to eye on everything. You use the word "lit" unironically, and far too many of you are completely unaware of the TV show Genie From Down Under, but one thing we can all agree on is that we want to see good music coming from Australian artists for years to come!
That's why this one is for you! If you're a young whippersnapper and you're in the music industry (or want to be), then we have the scoop for you! Brisbane's BIGSOUND is offering the best set of workshops, tools, and networking that you could ever hope for as part of its Little BIGSOUND program!
If that opener has whet your appetite, and you need to know more, then read on! Little BIGSOUND is the opportunity for everyone aged 15 – 25 to get a foot in the door of this massive industry! It's a one day program that consists of talks, workshops, mingling, and performances with artists, label reps, publicists, and other music industry figures.
Artists Airling (Hannah Shepherd) and Danny Harley (aka The Kite String Tangle) will be on show, discussing their journeys through the industry; how they went from being young artists to where they are today. Harley will also be talking about how he's gone from artist to label manager with his organisation that works with other artists like LASTLINGS and Golden Vessel.
Also making an appearance will be Mackay local and triple j Unearthed fave Tia Gostelow, who'll be joining Konstantin Kersting of the Belligerents and John Mullen from Dew Process A&R to chat about the song writing and recording process.
But wait there's more! There will be a massive range of other sessions, including hands-on tech demos with the latest in music industry software, interactive sessions on how to get started in digital marketing, how to build and secure income streams in the industry, and word on the street is that the legends at KORG will have a "history of the synthesiser" installation that would have Luke Million foaming at the mouth.
If all this has you a little excited, then get ready for the kicker! It's all only $35 (+bf) for the day! Damn, son, that's enough change from a $50 for a sneaky serve of onion rings.
Check out a full list of industry figures, the dates and other information, as well as Airling's video for A Day In The Park below!
Little BIGSOUND 2017 Industry Attendees
Artists & Producers
The Kite String Tangle (Danny Harley) – Artist
Airling (Hannah Shepherd) – Artist
Tia Gostelow – Artist
Konstantin Kersting – Airlock Studios
Artist Managers / A&R
Ali Tomoana – Soul Has No Tempo
Ben Lynskey – Amplifire Music
Ben Preece – Mucho Bravado
Dan Ceh – Who
Deena Lynch – Amplifire Music
Jo Pratt – Sage Music
John Mullen – Dew Process
Leanne De Souza – Association of Artist Managers (AAM)
Venue & Festival Bookers
Ben Collier – Akimbo
Brigid Langford – The Zoo
Dave Sleswick – The Tivoli
Deb Suckling – Live Spark, Brisbane Powerhouse
Julia Bridger – BLEACH Festival/The FarmHouse
Ruby-Jean McCabe – Milk Factory/East Street Markets/Cardigan Bar
Sullivan Patten – Miss Blanks/DJ Samson
Publicists
Jess McMahon – Heapsaflash
Nick Lynagh – Habit Music Company
Sarah Chipman – Title Track PR
Stephen Green – SGC
Tim Price – Collision Course PR
Vanessa Picken – Comes With Fries
Vivienne Mellish – Mucho Bravado
Zac Fahey – Footstomp Music
Little BIGSOUND 2017
SAT 09 JULY
State Library of Queensland, Brisbane
Get Tickets HERE