LIVE REVIEW: Banks w/ TAPZ @ Enmore Theatre – 23/07/17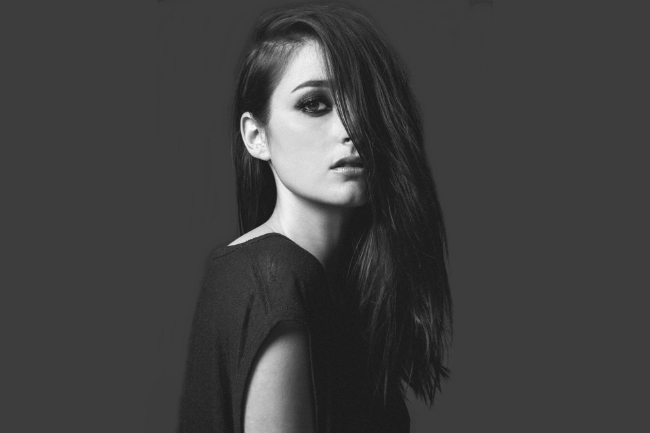 Fresh from her Splendour 2017 performance, Banks played to a sold-out Sydney crowd at Enmore Theatre in Sydney's inner-west. The crowd was full of younger fans who couldn't get to Splendour, but didn't want to miss the chance of seeing a Banks performance; and what a performance it was. Banks was captivating, ambitious, and showed no sign of exhaustion from Splendour.
Supporting Banks at the Enmore was the youthful TAPZ. The Zimbabwean-born 21-year-old has already toured with the likes of G-Eazy and A$AP Ferg and bought a professional charisma to the stage. He played his hits so far which included Run Don't Run and The Buzz. Fans were also treated to his latest single Murder Murder which had only been released 6 days prior.
For the main act, red light filled the stage as Banks, looking like Death's Bride, launched into Poltergeist. From that first moment Banks owned the stage. She was not merely a singer on stage, she was a performer and every note and every move had her marking the stage as her own territory.
She was flanked by two sinuous, black mesh sheath clad dancers for many of her high tempo songs including the opener, to add theatrics and dramatics. Songs like Fuck With Myself, Waiting Game, and Begging for Thread were all given an added breath of life through dance. The dancers' moves were executed with every beat and had a geometric quality about them that suited the fluidity of the distorted backing tracks. They were used sparingly, allowing Banks to show off her own choreography, which was astounding in its confidence and proficiency.
Banks owned the room throughout the gig. Songs like Gemini Feed, Mother Earth, and Grain proved that she has a strong voice that doesn't require remixes or elaborate beats. Not that anyone was complaining about their inclusion. Because this is 2017 and most of the audience are members of the Snapchat generation, Banks requested that fans put down their phones during Better. She prefaced the song explaining that it was based off a singing chant, and it was certainly an emotive and involving performance, more so without the numerous glowing screens.
Haunt closed out the show and it was truly an epic choice. Lights flashing off, dancers moving manically and even a guitar solo to get everyone moving. The poor drummer, who the whole show had been encouraging movement and clapping, was trapped on his stool despite clearly wanting to be on the main stage with everyone else.
The lights went down and for an encore Banks returned to audience cheers with 27 hours, that felt a bit flat considering the rest of the show. One noticeable admission from her show was her latest single Crowded Place. We say "noticeable omission", however we didn't mind too much, as the other songs during her set were stronger and provided more life than the top 40 single. Banks can only get bigger and stronger and it won't be long before she is playing in larger arenas which will suit her epic sound.