Live Review: Falls Festival, Lorne 2017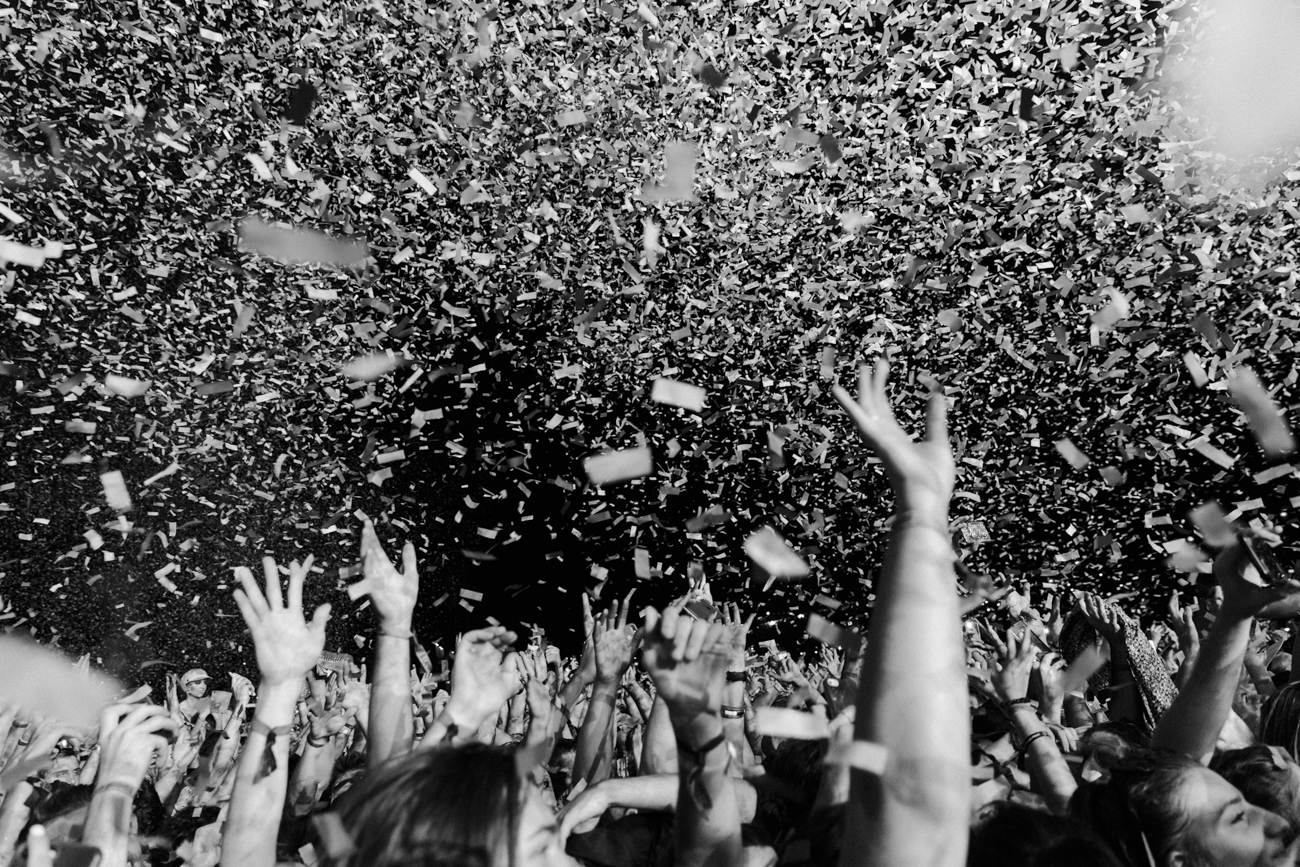 Emerging onto the summer festival scene 25 years ago, Falls Festival Lorne has become a beacon of soggy tents and wicked music. Placed delicately in the Great Otway National Park, Falls is flanked by rocky outcrops and dense bushland. Rolling up to the site, winding roads held cars donning hyperactive youth, vodka-stuffed sleeping bags and the air of something special.
The camping grounds at Falls are generally pretty nice, lush greenery and soft grass keep the dust at bay and organisers have learned the best places for facilities as the festival has progressed. This year brought some pretty wet weather, however, nothing that couldn't be fixed with some booze-based warmth. 2017 also saw Falls Festival step it up a notch with some environmentally friendly initiatives—one of which was a dirt hole toilet with your own, V.I.P pile of sawdust to throw into said hole in case things got a little too pungent. That was pretty rough come day number 4, but you can't have everything.
Kicking off Falls Festival 2017 and emerging to a crowd buzzing with "horses" fever, was the man himself, Daryl Braithwaite. Turning out his greatest hits One Summer, Let It Be and even Howzat from former Sherbet fame, crowds gathered mounting sticks with rubber horse heads and flooded the Grand Theatre. Horses came in all its nostalgic glory and made the perfect introduction to Falls Festival 2017.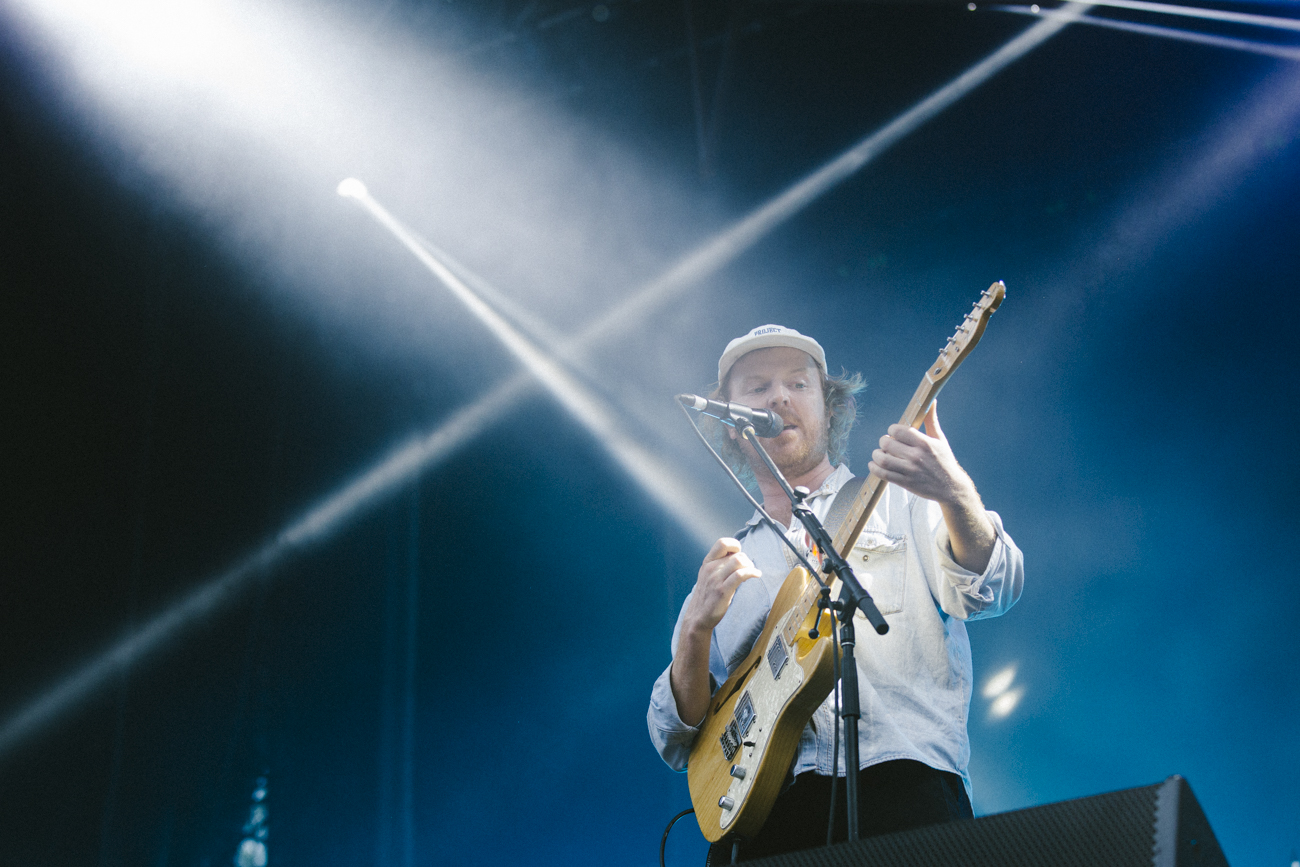 Up next was Brisbane-based rockers, The Jungle Giants who have proved themselves to be true festival veterans. Pumping high energy into the crowd for the entirety of their fifty-minute set, their warm beats and tangy riffs transcended into the crowd and made the perfect opener for hip-hop favourite, Thundamentals.
The boys took the crowd by storm with fan-favourite Sally and a surprise addition, Brother by Matt Corby made a very welcomed appearance. The set was high-energy, well- executed and as always, the boys from the Blue Mountains did a tremendous job of spreading messages of love, peace, and community.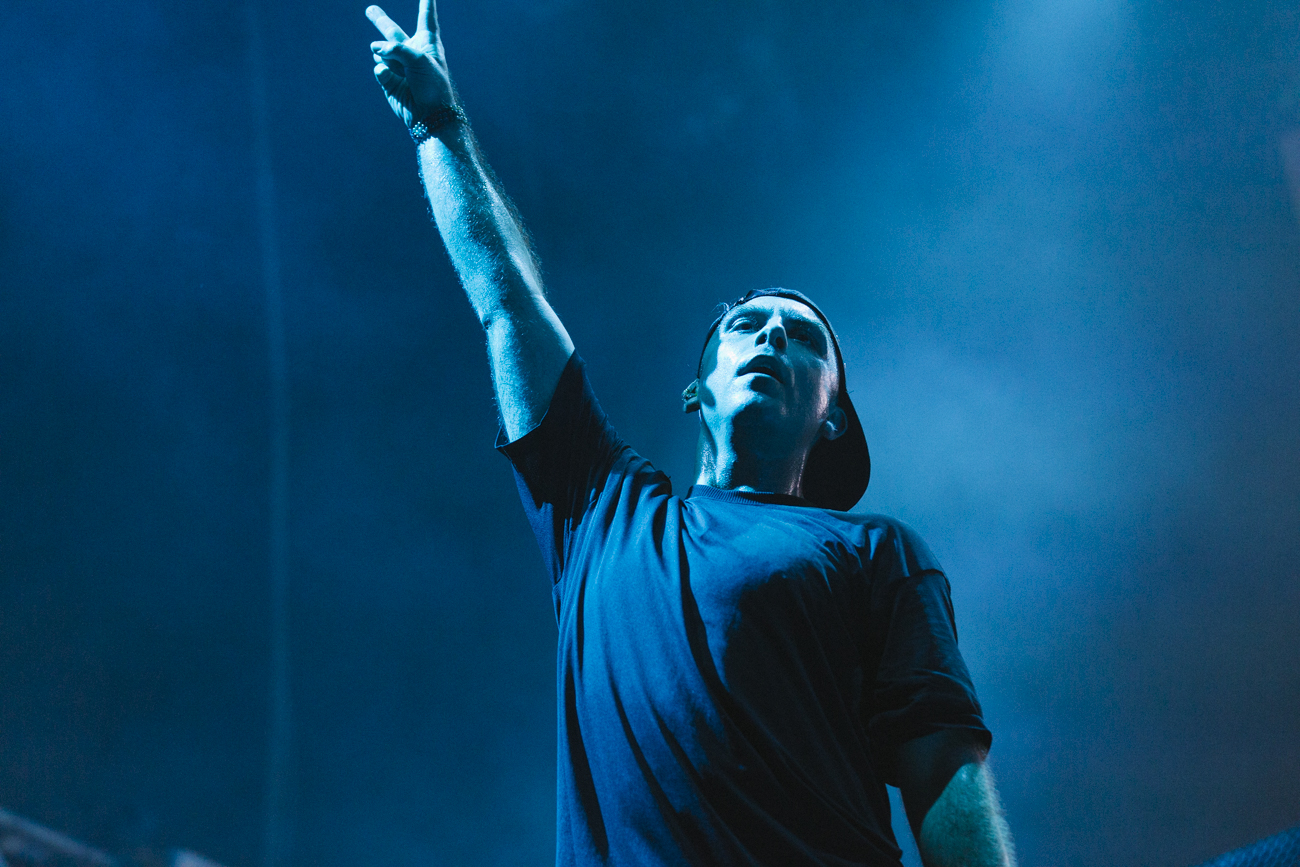 Day 2 came around with a tremendous hangover and some pretty wet weather. This is generally the time where festival-goers realise the realities of bushland weather mixed with shitty camping gear and today was no different. Regardless, we shook it off with a good breakfast and got ourselves to Valley Stage.
DZ Deathrays had scored a pretty good spot for their set; right before sunset and on the cusp of the Dune Rats gathering. However, the dance-punk duo were less than impressive with a slightly clumsy set that didn't quite live up to the hype.
Dune Rats, however, smashed the audience with an endearing mix of pot-head mischief, happy rock vibes and RAGE nostalgia. Bullshit and Scott Green were the crowd favourites, along with 6 Pack, which had the entire mosh going.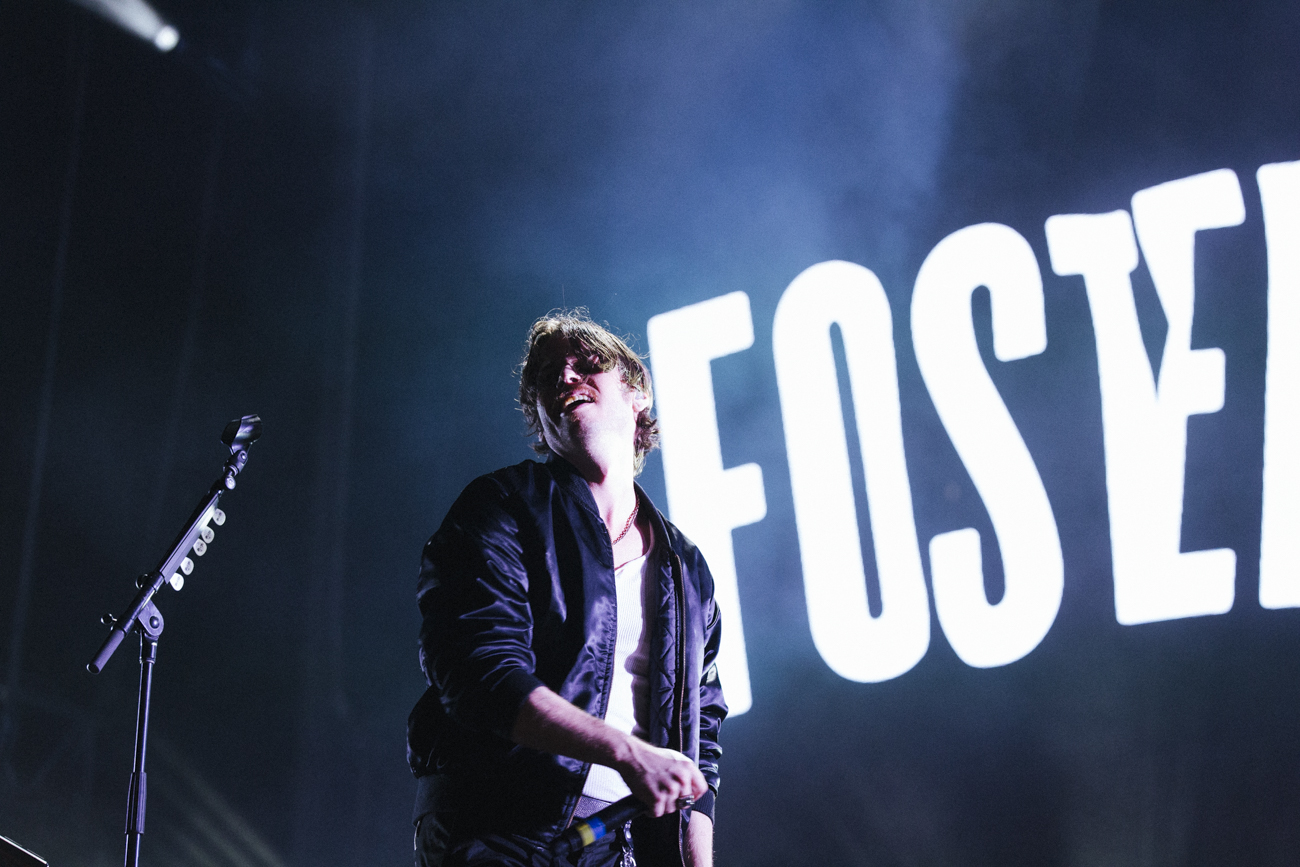 American Indie-pop legends, Foster the People played a great set that included fan favourites, Helena Beat and Pumped Up Kicks. The boys also chucked in a Ramones cover of Blitzkrieg Bop that saw the crowd blissfully embrace one another.
Closing out the stage and ringing in the new year was Aussie prodigy, Flume. A 70-minute set may seem overwhelming to some, but Flume absolutely killed it. Between the tremendous staging, glitter canons and intrinsically magical beats, the audience got everything they were asking for. While there have been grumblings regarding his newest album, 'Skin' not being quite as festival-friendly, Flume managed to integrate all his best hits, even his prestigious remix of Hermitude's Hyperparadise made an appearance.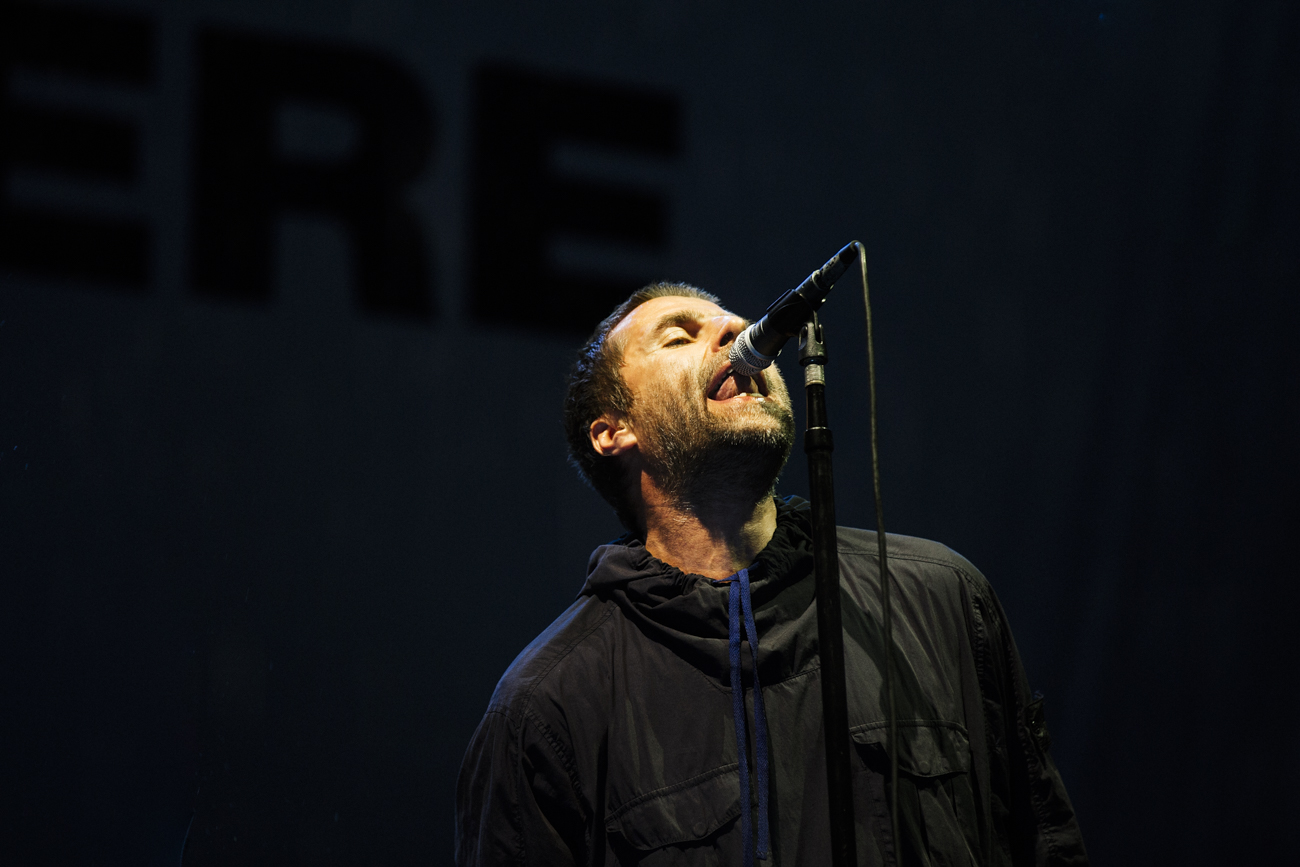 Day 3 may have brought more wet weather, but our hopes had not been shattered. We again, geared up and headed to Valley Stage to see former Oasis frontman, Liam Gallagher.
Donning a stiff raincoat and some very 90's-esque sunglasses, Gallagher took to the stage at sunset and played a pretty decent set. While he may not be the most versatile artist, there's nothing better than seeing the man himself sing Wonderwall amongst the backdrop of Lorne bushland.
Fleet Foxes injected some indie tranquillity into the crowd with hits Fool's Errand and Mykonos, while The Kooks took on 2006 nostalgia with their effortlessly cool set at Valley Stage. Frontman, Luke Pritchard added some charming heckling to his set as the crowd went wild for She Moves in Her Own Way and Seaside.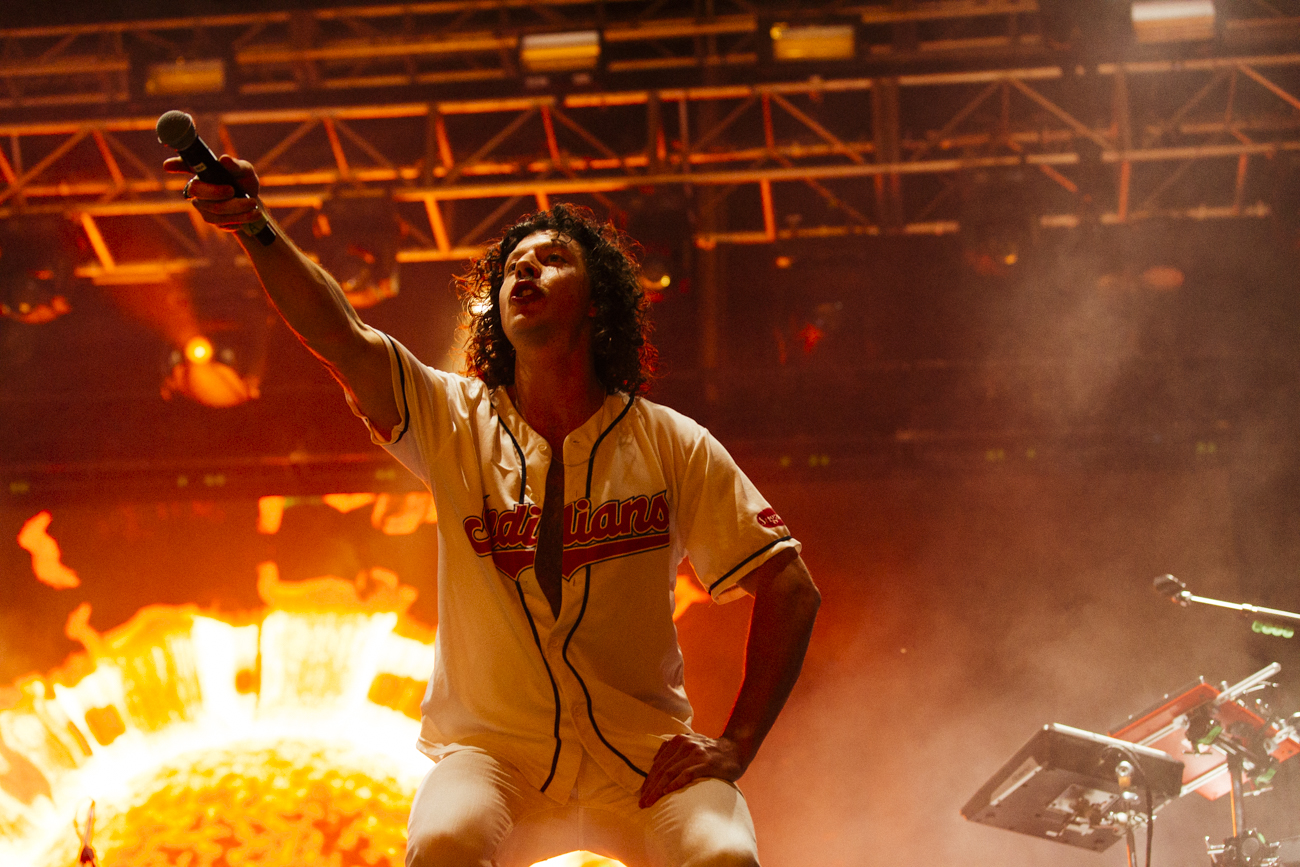 Closing off the night was Aussie electro duo, Peking Duck. Even if you're not their biggest fan, it's no secret that these boys can put on a show. Smoke filled the stage and streamers ploughed into the crowd as the duo played High and Fake Magic with the help of two guest vocalists.
Day 4. More wet weather, more headaches and a tad of delirium. Our shiny, festival glimmer may have been dampened, but our hopes were high as we trudged towards Valley Stage to check out Angus and Julia Stone.
Opening their set to a pretty wet audience, it could be forgiven that sibling sweethearts, Angus and Julia Stone put on a less than enthralling performance. However, it was nice to hear some Dope Lemon tracks throughout and the duo were vocally on point.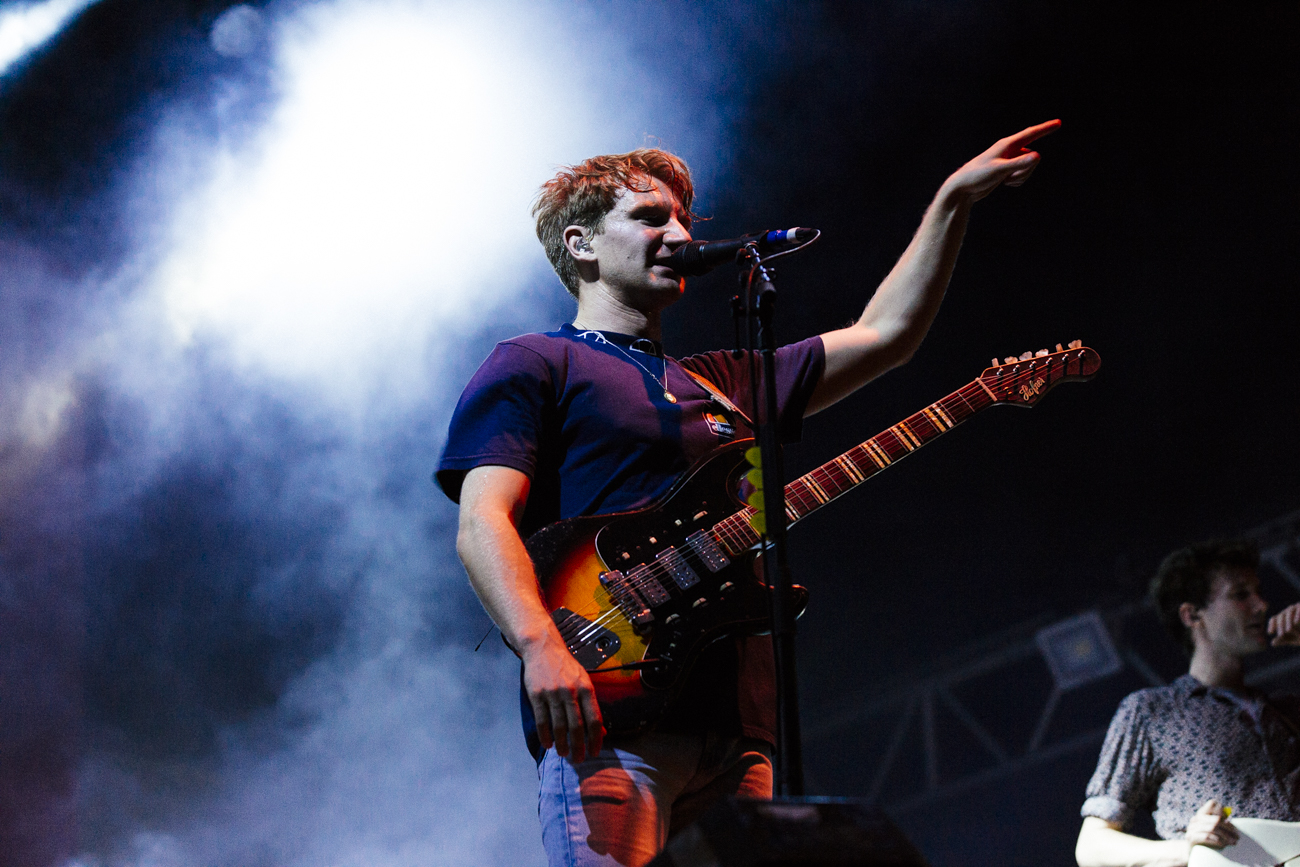 Next up was one of the best acts of the festival so far, good vibe gurus, Glass Animals. Playing Valley Stage to a bustling audience, the trio remained high-energy throughout the entire 50-minute set. Sonic rhythms swayed through the crowd as favourites, Gooey and Life Itself were played to perfection.
Run the Jewels smashed the audience with a mix of rugged beats and palpable energy, playing the crowd through midnight day four. Kicking off their set with Sea Legs, the boys immediately had festival-goers waving their arms in what proved to be a surprisingly uplifting set and the perfect opener to one of the most highly-anticipated International acts, Vince Staples.
After his 2017 album, Big Fish Theory, the Californian rapper has been hit with an onslaught of enthusiasm and acknowledgment for his beachy, sonic waves. Capping off Falls Festival Lorne, Staples had the hard task of hyping up a very wet and very tired crowd, but he didn't disappoint. Coming at us with the buoyancy we needed and a mix of thuggish vocals and silky beats, hits Norf Norf and Blue Suede enraptured the crowd. Capping the night off with crowd favourite, BagBak, Staples was a highlight of yet another mind-blowing Falls Festival.