Live Review: Father John Misty @ Enmore Theatre – 31.01.2018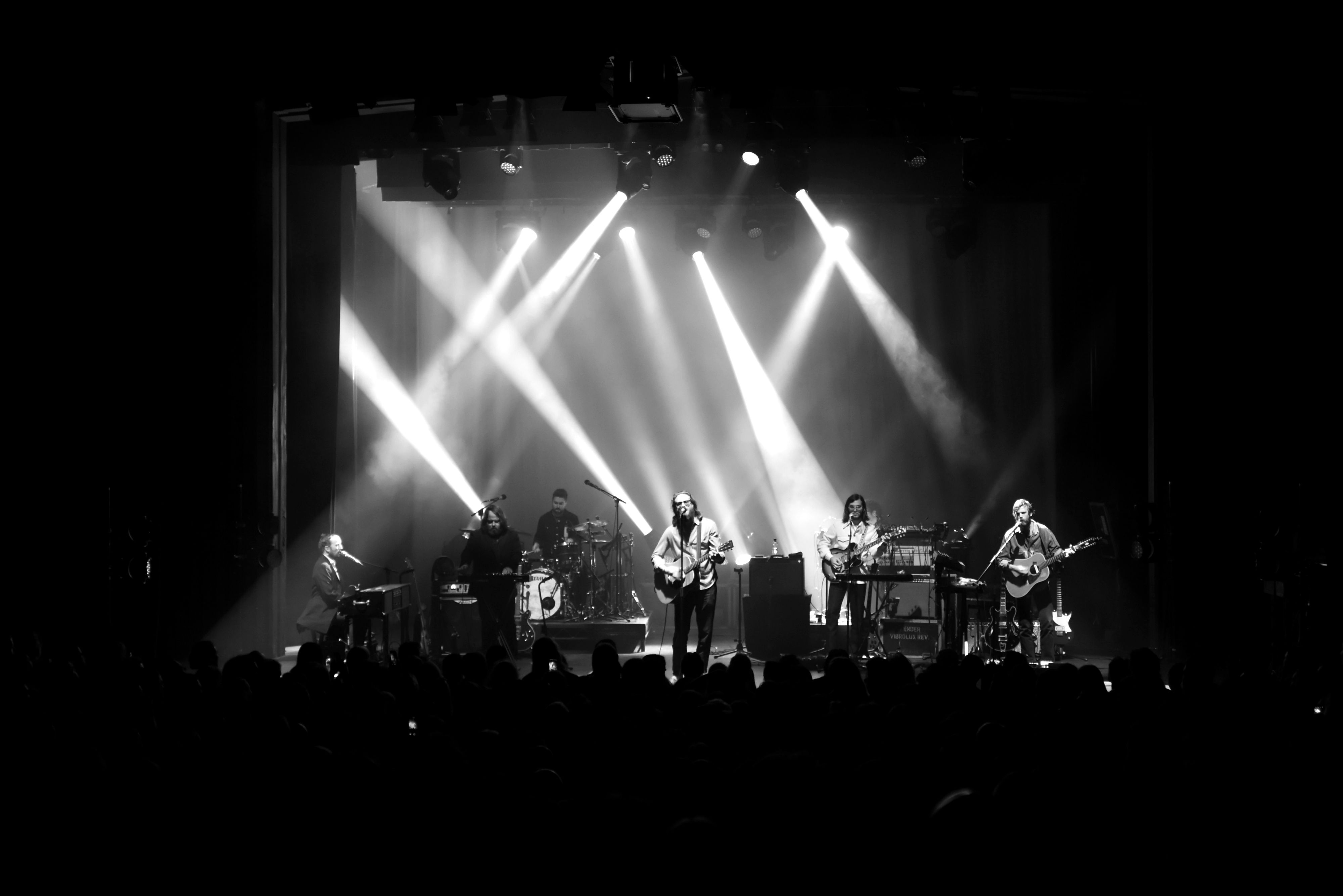 There's something to be said about the appeal of live music; artists have the ability to engage their audiences and provoke emotions that would otherwise go untapped. While it's hard to openly admit, there are often very few live shows that will truly move you; California's Father John Misty's however, is the steadfast exception to the rule.
Father John Misty emerged from the shadows to grace a sold out crowd at Sydney's Enmore Theatre on a Wednesday night. Spending the majority of the night as a silhouette, Joshua Tillman (Father John Misty), tugged at the heart strings of the crowd from the very beginning, opening his set with I Love You, Honeybear.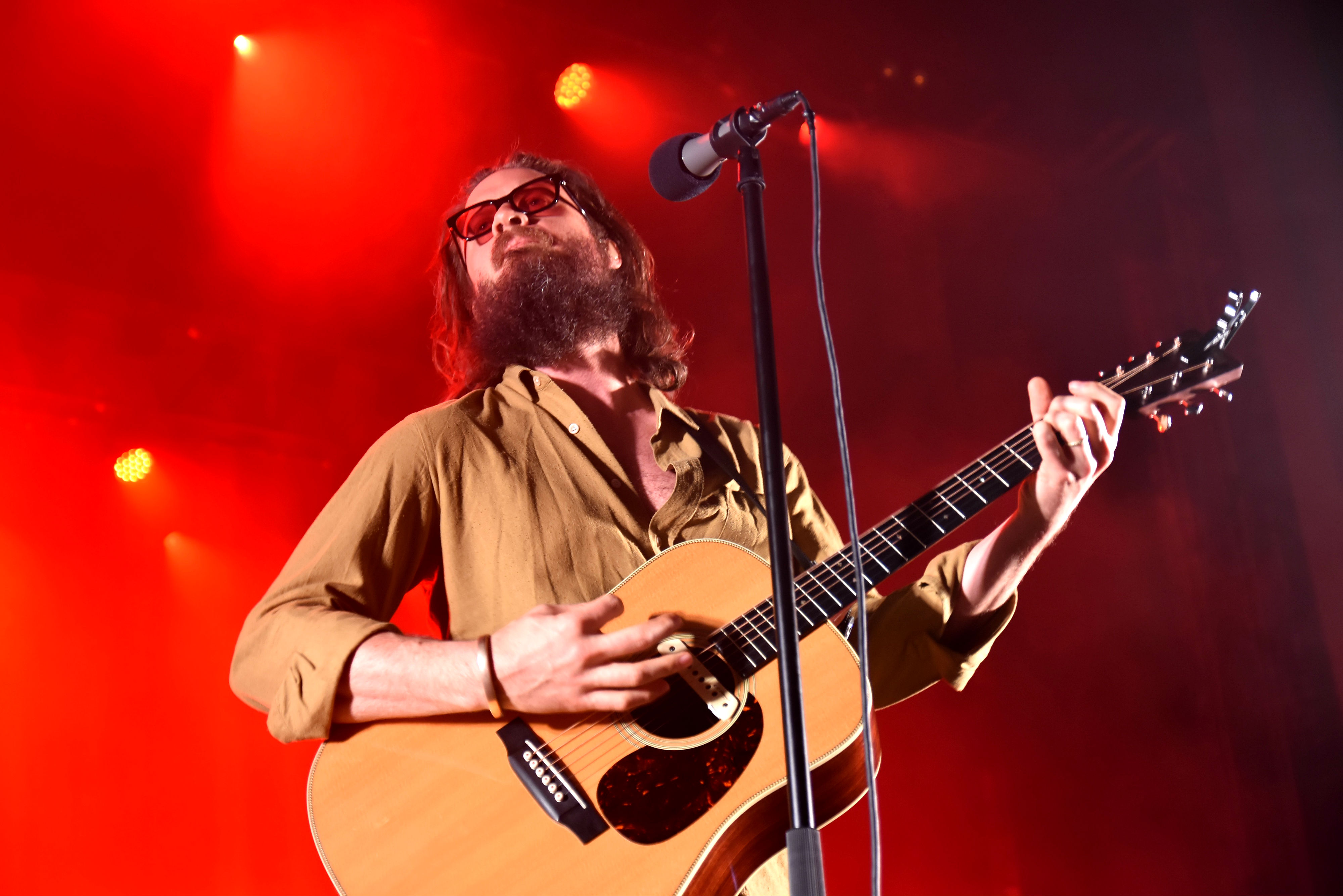 Bathed in an ethereal light show, it was hard to imagine a moment that was more important, or moving than what you were experiencing right then and there. Tillman commanded the attention and the applause, only to slink away into the darkness, emerging purely to address the audience.
Father John Misty provided a stark social commentary of the state of the world, taking aim at the lack of connection brought on by the age of technology. His resentment for the 'social' media revolution seeps out through his poignant lyrics, enticing the audience to question their take on society as it stands. While you find yourself immersed in the celebration of existential dread, the consoling melodies consistently serve as a comforting distraction.
Although many critics are quick to dismiss Father John Misty as an arrogant and outspoken artist, there are undeniable moments of tenderness and heartbreak scattered throughout his live show that prove otherwise. While the set did tap into the raw emotions of relationships in the modern age, there was also a comedic element to his performance. Tillman cavorted across the stage as if he was filming an '80s music video, with a hip-pop and wrist-flick combo to rival Hugh Grant at his peak.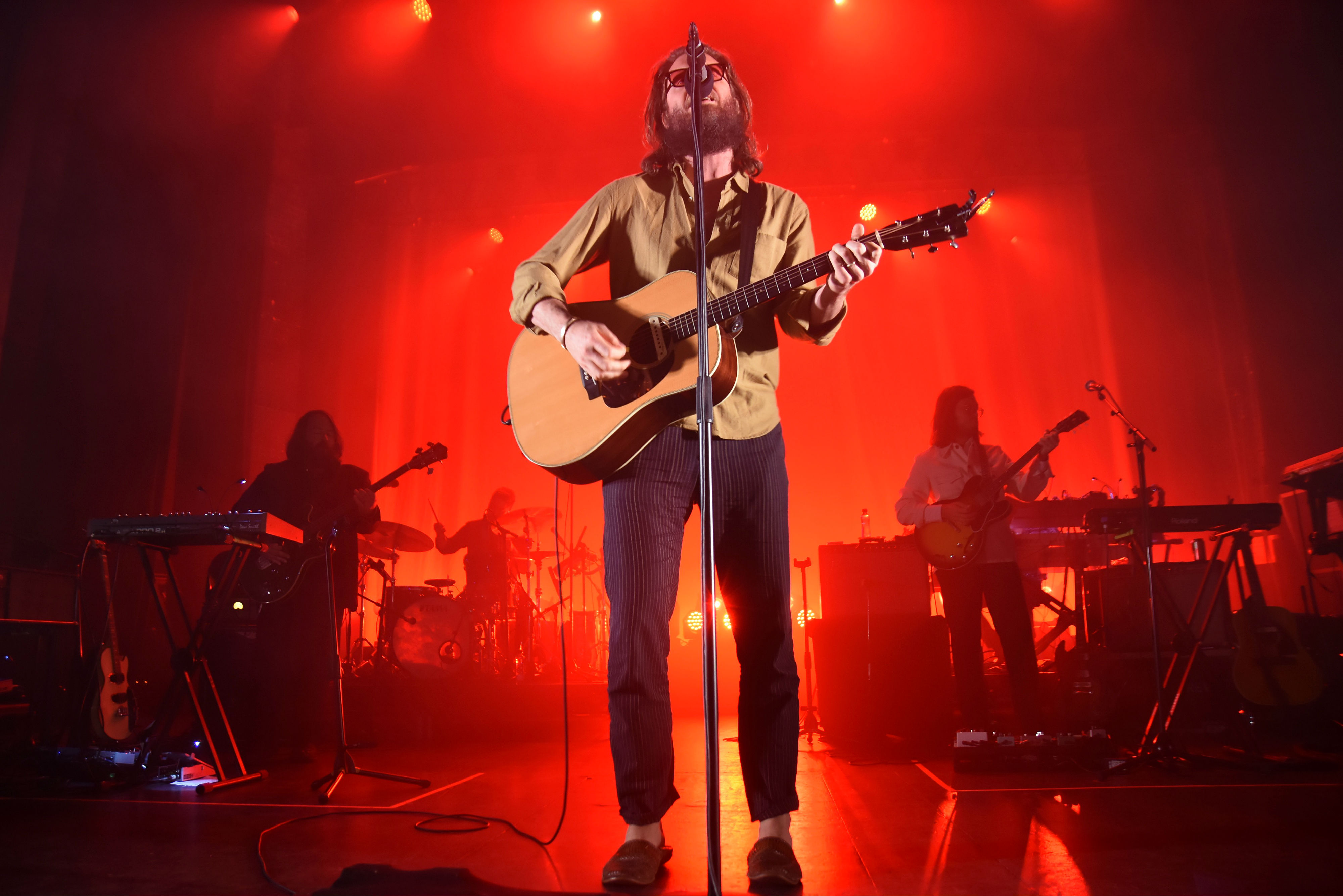 Halfway through the night, Father John Misty paused his set to mention his Grammy winning record (packaging). Spurred on by the crowd, Tillman spontaneously delivered his "acceptance speech" for a decidedly irrelevant category. Flaunting his invisible Grammy to the crowd, Father John Misty basked in the applause, and gave a shout out to humanity in the way of a very sarcastic and poignant 'Fuck Society' and proclaiming, "Everybody was always saying that it's what's inside that matters, you know, and I think that this is really evidence that it's what's outside that matters."
While this was a performance dripping in cynicism and sarcasm, it gave way to moments of tender and heartfelt emotion. Father John Misty strikes a harmonious balance between the comedy and fanfare of a live set, whilst captivating even the coldest of hearts. For those of who have dismissed Father John Misty in the past, it might be time to delve into his latest offering, Pure Comedy.
For the full photo gallery from the night, go HERE.