Live Review & Gallery: Gang Of Youths @ The Forum – 29.10.2018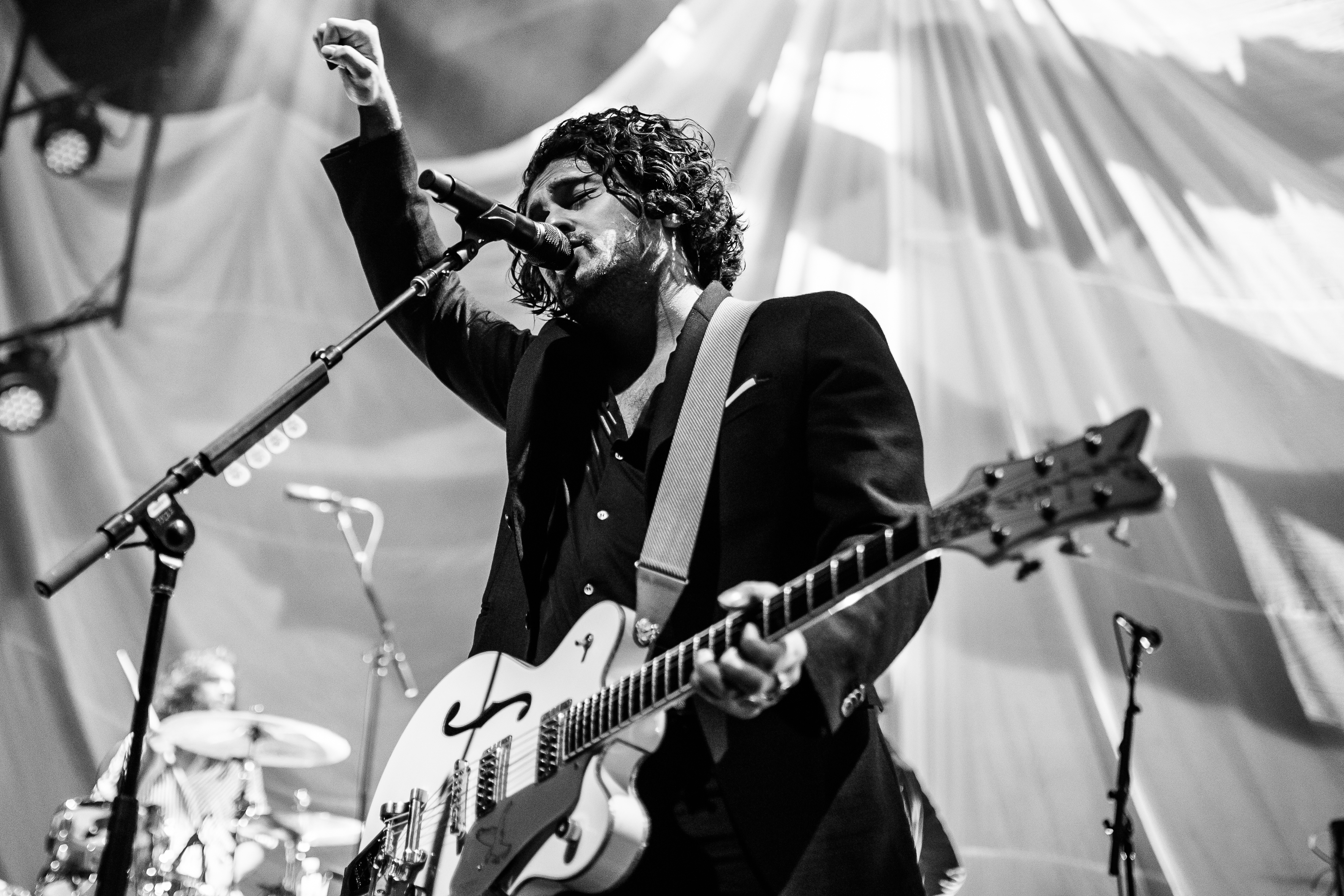 Gang of Youths have kicked off their tour starting with eight shows in Melbourne. Yes, you heard me, only a slack eight shows in the one city.
The band pounced at the night with Fear and Trembling, beginning with lead singer David showing off his vocals, and ending with an epic thrashing of instruments. All of a sudden we were in a vortex of drums, guitar, keyboard and a head banging crowd. Immediately you were impressed by the immaculate tone of David's voice, hitting every note with force and purpose.
You can tell that Gang of Youths really appreciate the love and enormity of crowds that come to see their shows. Especially when David explained that this gig is sort of a 'poetic fucking justice' and a sort of 'revenge' as the first time they played here, they were criticised and unrecognised for their performance.
The band deliver passion and a highly emotive performance, with brief explanations of the songs told to the crowd, you know where the lyrics have come from, which shifts the songs to a more personal and relatable place. It was wonderful to see a band that can bring forward a great balance of emotion but also a performance that makes you want to dance and jump as much as they are.
What was impressive was the constant change of tempo throughout the gig. Some songs would begin acoustic, calm, and minimal, which then built up the explosion of force of the full band at the end of the song. some songs however, was a blast of energy from start to finish, like The Heart Is a Muscle. 
When David hit the piano, we knew things were about to get real. A few tears were shed when he played Persevere, as before the song began he explained he wrote it for some friends that lost their child. *Insert waterworks here*.
It was also fun to see them play a few songs from their very first album 'The Positions' like Kansas and my personal favourite, Magnolia.
The entertaining theatrics of David never stopped, and was especially present when performing Let Me Down Easy. Body rolls, hip shaking, booty moving and all the sassy actions were on show and David was definitely feeling himself, and I think I can speak for everyone in the crowd when I say we did not mind it at all. Not one bit. Oh no, we didn't mind it at all.
Despite David always being at the front line of the entertainment, the passion and love from the rest of the band didn't go un noticed. Donnie the drummer proved to have an undeniable drive for giving us an 110% performance from the get go.
Ending with a gathering of guitars, and a ripper performance of say yes to life, we left the Forum feeling ecstatic, and so glad we said 'yes' to seeing Gang of Youths on Monday the 29th of October. This band shows that its okay to love, okay to feel, and assures you to be determined to make this the best life you possibly can. Woah, that just got deep.