Live Review & Gallery: Listen Out Melbourne 2018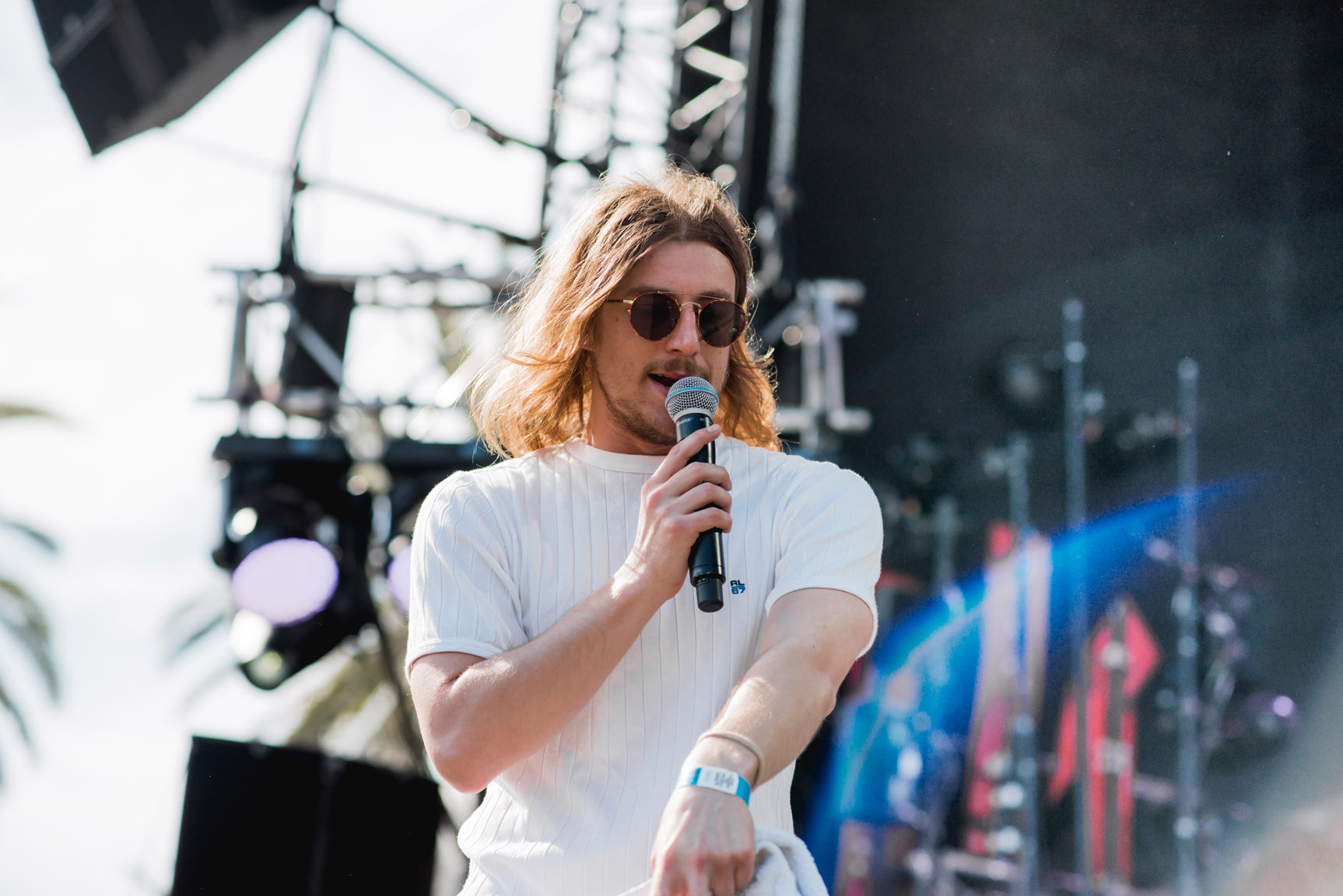 Listen Out, just like most other festivals, brings an atmosphere of long lines, great hits and interesting outfits. 2018 marked an intriguing line up for this festival and I was curious to experience what it had to offer.
Manu Crooks started off my day, with a pretty standard set of a mash-up of other artist's hits. On the 909 Stage, Kllo was providing more of a cruisy entry into the festivities, with a relaxed tone and vibe. Noname grabbed my attention with her funky bass and soulful vocals, and added an acapella break down backed up with a delicious drum beat that captivated us all.
The weather really added to the atmosphere. With not one cloud in the sky it was a fine welcome for the summer ahead of us.
If you were sticking to one particular stage, the wait in between acts was just that little bit too long, especially if you're as impatient as I am, however it didn't dampen the mood once the next act appeared on stage. Brockhampton was up with their matching navy outfits, which really added to the whole boy band persona. I can't quite decide why I wasn't overly impressed with their act, as they played some of their most famous tracks like GOLD and BOOGIE, which had the whole crowd jumping, and each member played their part with great enthusiasm and energy. Either something was missing from their live performance or it just personally wasn't my cup of tea.
Now I was in a great dilemma… do I head to Fisher and have a guaranteed classic Aussie good time or do I take the opportunity to see the notorious grime star who's Visa was previously denied? Although I started 'losing it' at Fisher, I couldn't miss this chance to see Skepta in the flesh, so I moved on over to the Atari stage and boy was it worth it! Skepta has a tight, fast-paced flow and I thank the Australian government for reversing his Visa ban.
I actually think Skepta may have shown up A$AP Rocky in the rap game (am I going to get in trouble for saying this?). The crowd was absolutely loving A$AP's liveliness and presence on stage, with flames heating up the crowd just as much as his fire performance. Praise The Lord was a highlight as Skepta (returning to the stage with a boogie in his step) and A$AP joined forces to produce an unforgettable performance.
My night ended with the BANGARANG of Skrillex. Oh my goodness if you weren't dancing to Skrillex there was something wrong with you. He passes an infectious need to move and fist pump and love the fact you were in this moment with him. It was a perfect closing act for a festival.
With the combination of good weather and live music, Listen Out 2018 was a Saturday well spent.