Live Review: Grizzly Bear @ QPAC – 14.03.2018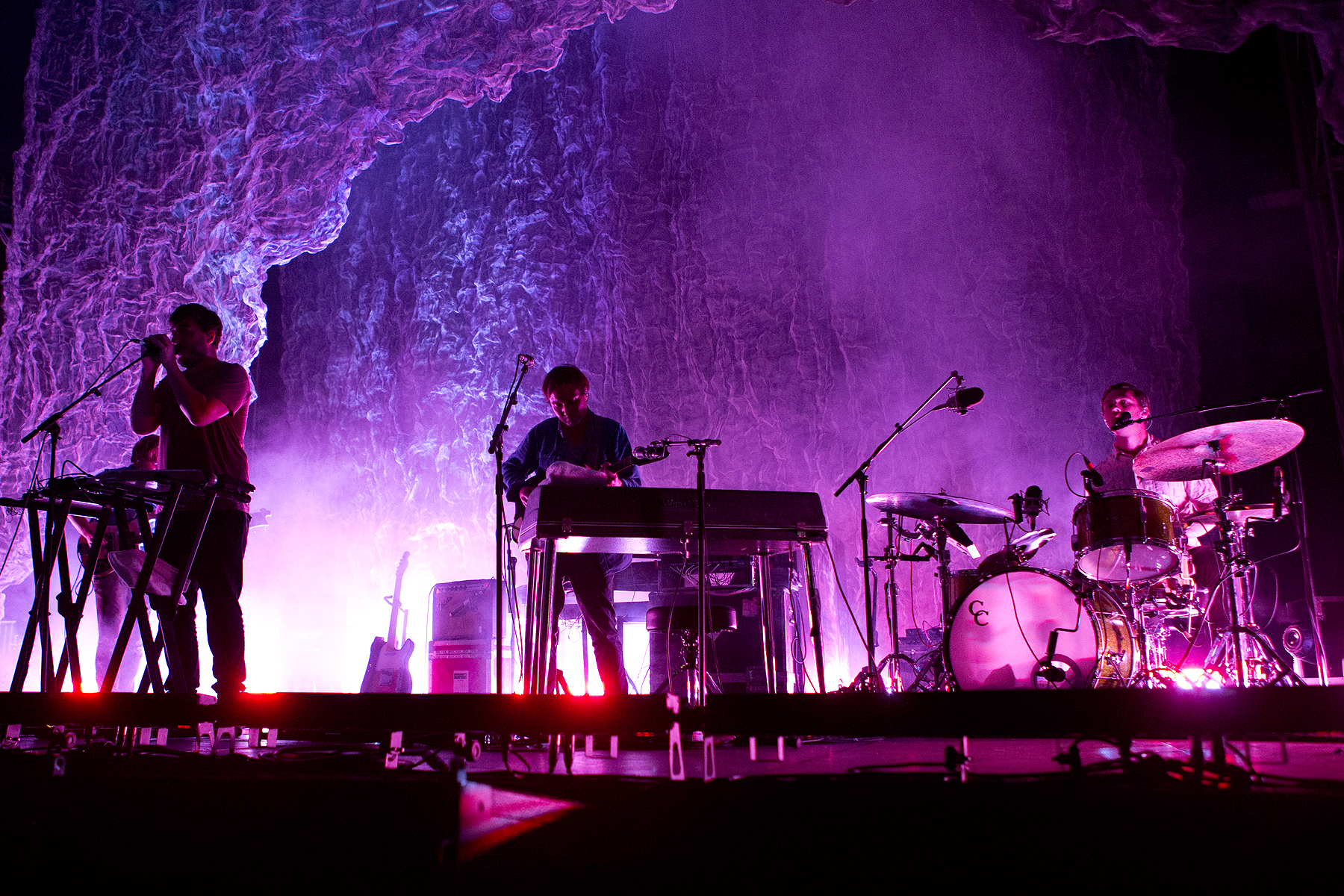 Back drop? Check. Lighting? Check. Immaculate sound? Check.
The three components that made for one of most intimate, yet intense performances I have seen to this day. Indie-rockers Grizzly Bear had returned to Brisbane for a strictly all-seated show of their Painted Ruins tour at the Queensland Performing Arts Centre (QPAC).
Kicking off the night with their stunning track Four Cypresses, lead guitarist Daniel Crossen had the crowd in absolute awe with his soaring vocals. Unlike most gigs, the crowd was seated and tame—barely murmuring and holding on to each powering chord progression and fierce outro the band produced. The stage was draped with fabric, and had strategic lighting that reacted to every note, beat and synth, making it appear as if they were playing amongst fluorescent clouds.
Smashing through tracks Losing All Senses, Cut Out and Fine For Now, the show had slowed things all the way down for a heart-felt performance of 2009 track, Ready Able. The way Ed Croste perfected every on-going pitch change, whilst maintain a constant (yet slight) boogie and slappin' the launch pad was astounding. His voice echoed throughout the hall and took the audience on an emotional journey straight into the feels.
Interrupting the beautiful silence, a 'Kath and Kim' like shout pleaded for Colorado to be played but were disregarded for crowd pleaser Two Weeks, a song that is ultimately carried by the harmonies amongst the entire band and giving credit where credit is definitely due. Shoutout to bassist Chris Taylor for reaching pitches that no human should be able to hit.
After closing the set with their happy-go-lucky track While You Wait For The Others, and receiving a standing ovation, they took the stage one last time for an encore performance of Shift and Sun In Your Eyes that ended the night on an absolute high. It was made evident that a lot went into this performance given the amount of detail, the constant instrument changes and, of course, the unforgettable 'cloud stage'. This was a phenomenal performance that has given me a new found respect for Grizzly Bear. Definitely a must-see band.