Live Review: Grouplove w/ The Ruminaters @ The Triffid – 09.02.2018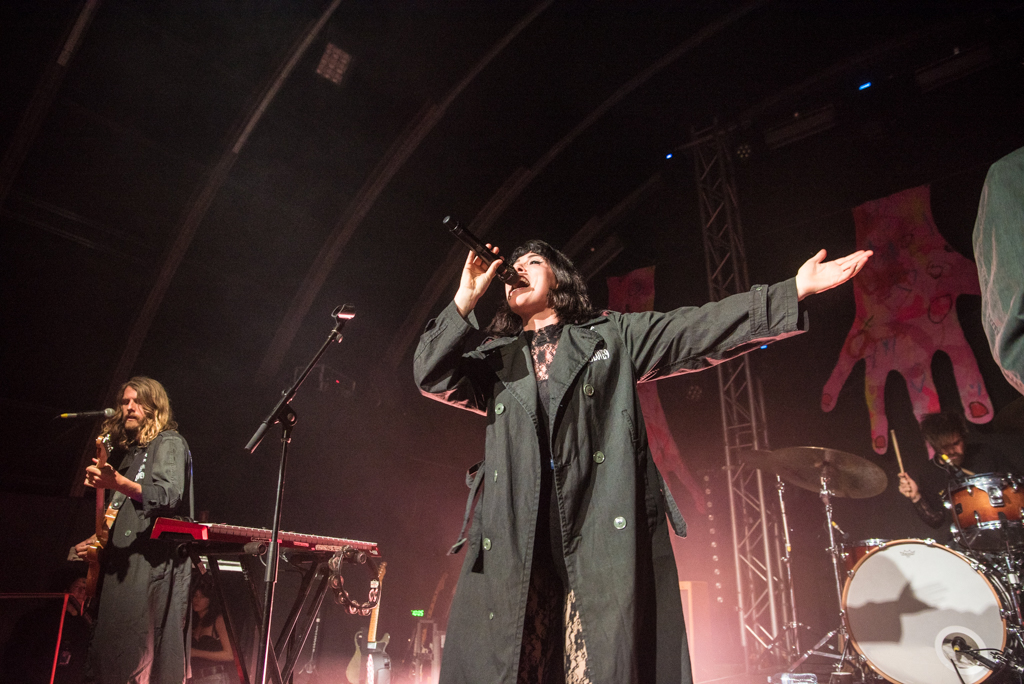 From Welcome To Your Life to Colours and everything in between, Grouplove never fails to deliver. The LA band performed at the Triffid in Brisbane on Friday night and we were treated to a high energy set that included dancing, rolling around on stage and crowd surfing.
Before Grouplove made their way onto the stage, punters were treated to an eclectic set by The Ruminaters. With a very 'That '70s Show' look, the band brought us a set that jumped between genres and made for the perfect support for a band like Grouplove. The Ruminaters' sound is hard to pin down. Certain songs gave very 'Sgt. Peppers Lonely Hearts Club Band' vibes, while others gave a serious post punk revival sort of feel. It made for an entertaining set, you never knew what sound they would come out with next. The song descriptions prior to each tune also proved amusing. According to the band, one of their songs is, "about punching people," while another, "is about farting in the bath tub," (Mr Bubbles if that tidbit intrigued you). Their set also included some solid advice on behalf of the drummer, who had 'Birth Control' penned on his abdomen.
Grouplove have not graced our shores for quite some time and it was obvious the crowd had hated their time apart. Opening with Welcome To Your Life, the energy level expected from both the band and the crowd was established from the first song. The band walked out in matching outfits that included black trenchcoats and silver doc martens (One of these shoes goes on to make an important appearance, but more on that later). But three songs in, and the coats were off. Lead singer Hannah has a penchant for one-pieces and proved this by donning a black all lace leotard. It could be for aesthetic purposes, or purely because it's easier to jump (and roll) around stage in, though my vote is both.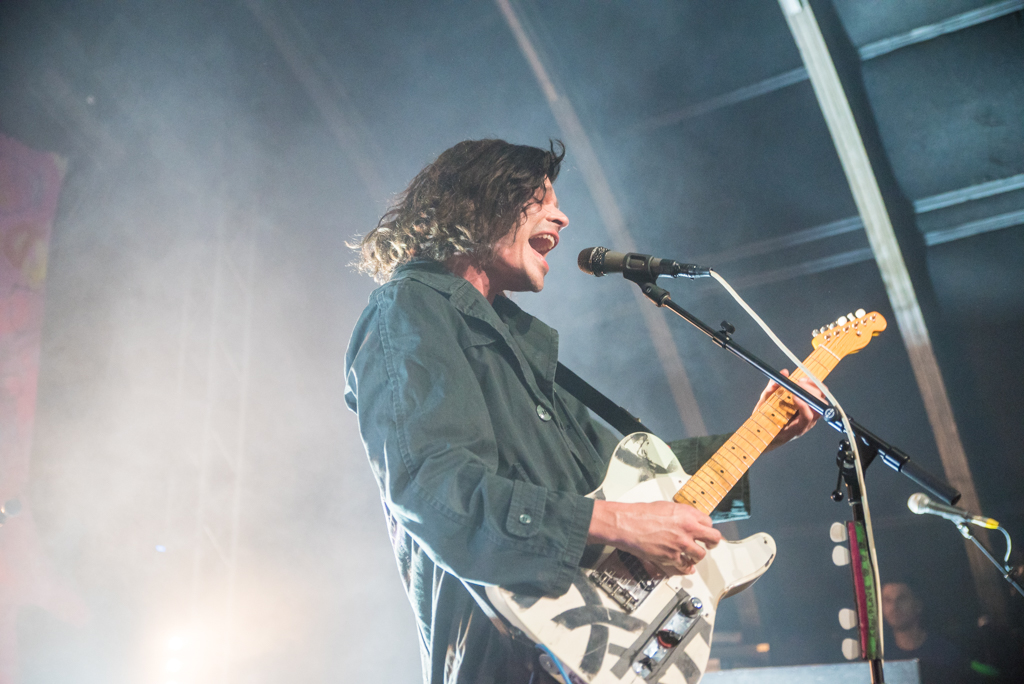 The theme of the set was Christmas in February because we got nothing but gifts. Grouplove gave and gave and gave. Their energy onstage is almost unmatched and they have an uncanny ability to make everyone in the room feel like a friend. This was aided when Hannah proceeded to hand her wireless microphone into the crowd and get people to tell her their names. The first gift of the night was a new song titled This Is The End and a sneaky announcement that they plan to release a new album sometime next year. Gift number two came in the form of covers galore. Tongue Tied finished up with a Bowie twist, up next was a cover of Beastie Boy's Sabotage and a mere two songs later the band treated us to their 'Like a Version' cover of Spiderhead by Cage The Elephant. Gift très was not one, but two shooeys by bassist Daniel out of his new silver holographic Doc Martens. He was a true trooper and gave into the endless chants from the crowd. Though in the crowd's defence, the second one was purely Hannah's idea. The band then closed their set with Colours and proceeded to then give out actual gifts in the form of balled up set lists and guitar picks, either thrown into the crowd or hand gifted to fans who had caught their eye.
Grouplove never fails to deliver, and Friday night was no exception. It was an absolute blast. They demonstrated exactly why they have such a following of dedicated fans. You can't help but feel a lot of love amongst the group at Grouplove.
See the night's full gallery HERE.