Live Review: The Growlers @ Oxford Art Factory – 08.11.2017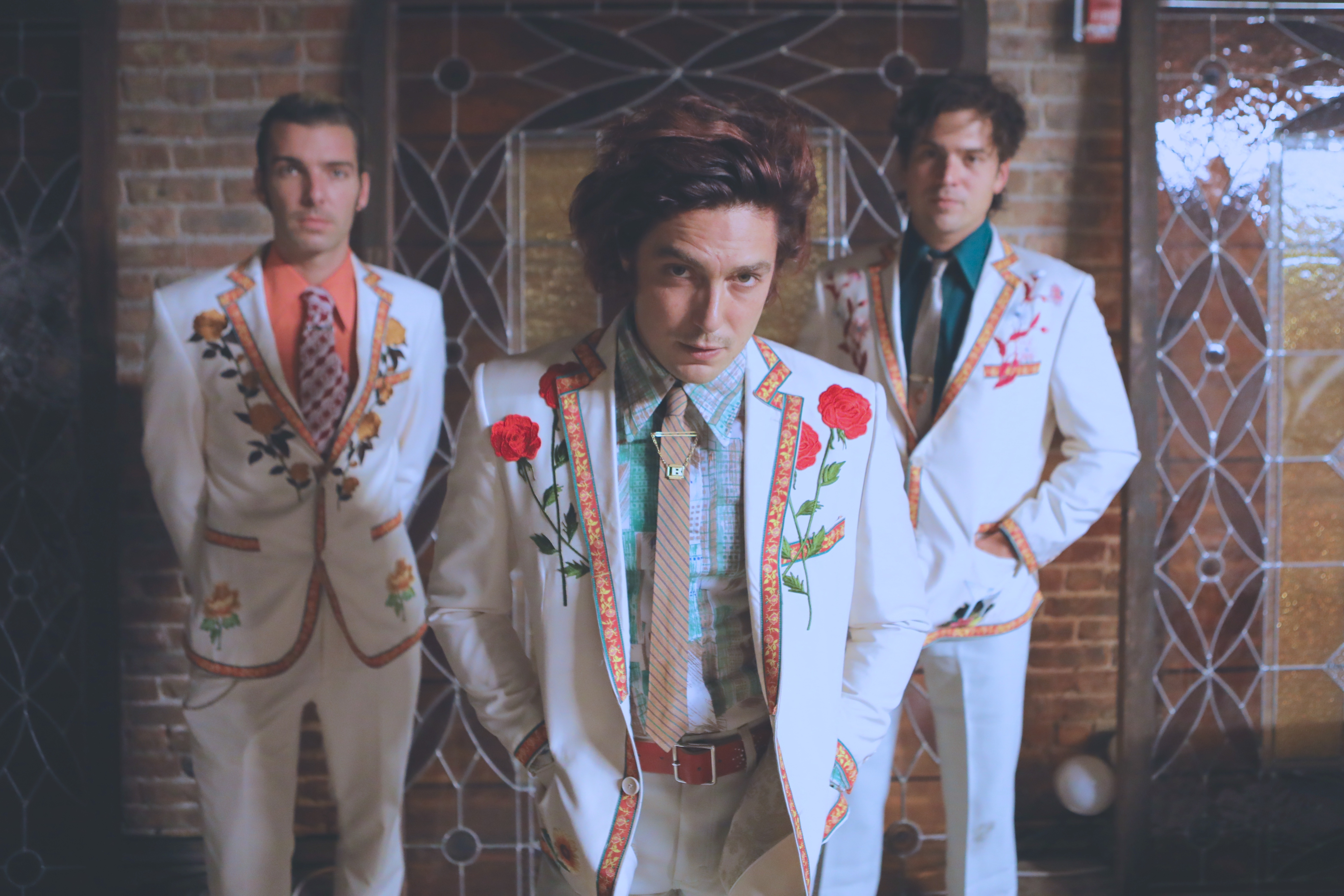 There's something to be said about sequels, and for the most part, it's not particularly great. If we're being completely honest, there are very few that can come back bigger and better than the first night, yet somehow The Growlers manage to achieve the somewhat unachievable.
After selling out three back to back shows at the Oxford Arts Factory, it would be fair to assume that Sydney-siders (and the likes) have got a little love for California's beloved beach goths. With different support acts announced each night, fans were either pleasantly surprised or (admittedly) mildly disappointed with what was on offer. The second night saw Sydney's most raucous femme outfit, Rackett, take to the stage at OAF.
With howling vocals and matching outfits, it was hard to not be charmed by Rackett. What started out as a mellow indie-rock set, soon turned into an intensive lesson in hard rock; If there was ever a time to doubt a support band, this was certainly not it. This Sydney group have been kicking around for a while now, but this was the most polished I've ever seen them play. If Rackett aren't topping charts and smashing out huge tours this time next year, I would be very surprised.
By the time The Growlers appeared from behind the stage curtain, Oxford Art's was filled to the brim. Brooks Neilsen seemed to slink onto the stage as the set started, decked out in a vibrant vintage button up and bleached locks. As far as front men go, Brooks has got to be one of the most captivating and intriguing artists in the industry. Saving his emotions for the music, there was very little actual interaction with the audience, which served The Growlers well; artists often seem to fall into the trap of spouting mid-set monologues instead of letting their tracks do the talking for them.
What started out as a room of fans and music lovers soon turned into a mosh of tall, burly white guys jumping into each other. Tracks such as I'll Be Around and Good Advice seemed to rile up the crowd and made for a sweaty and chaotic audience. Let me just say that I'm all for a good mosh, but when the lead singer has to snatch the mic back off an idiot that's tried to commandeer the stage, then maybe you need to rethink your gig etiquette/ your friends.
Obnoxious crowd surfers and moshers aside, The Growlers gave Sydney a show that they won't soon forget. Busting out a gruelling 90-minute set, the California rockers delivered a polished and incredibly captivating performance, with Brooks husky vocals ringing through Oxford Arts. While old favourites such as Big Toe and Going Gets Tough were a hit with the crowd, the Julian Casablancas influence certainly didn't go unnoticed on their City Club tracks.
There's something truly unique about The Growlers, and I would hope that this recent run of shows would be enough to encourage another Australian tour in the near future. If you have no idea who I'm talking about, then maybe it's time to finally upgrade to Spotify premium and get on board.