Live Review: The Internet @ Forum Theatre – 31.01.2018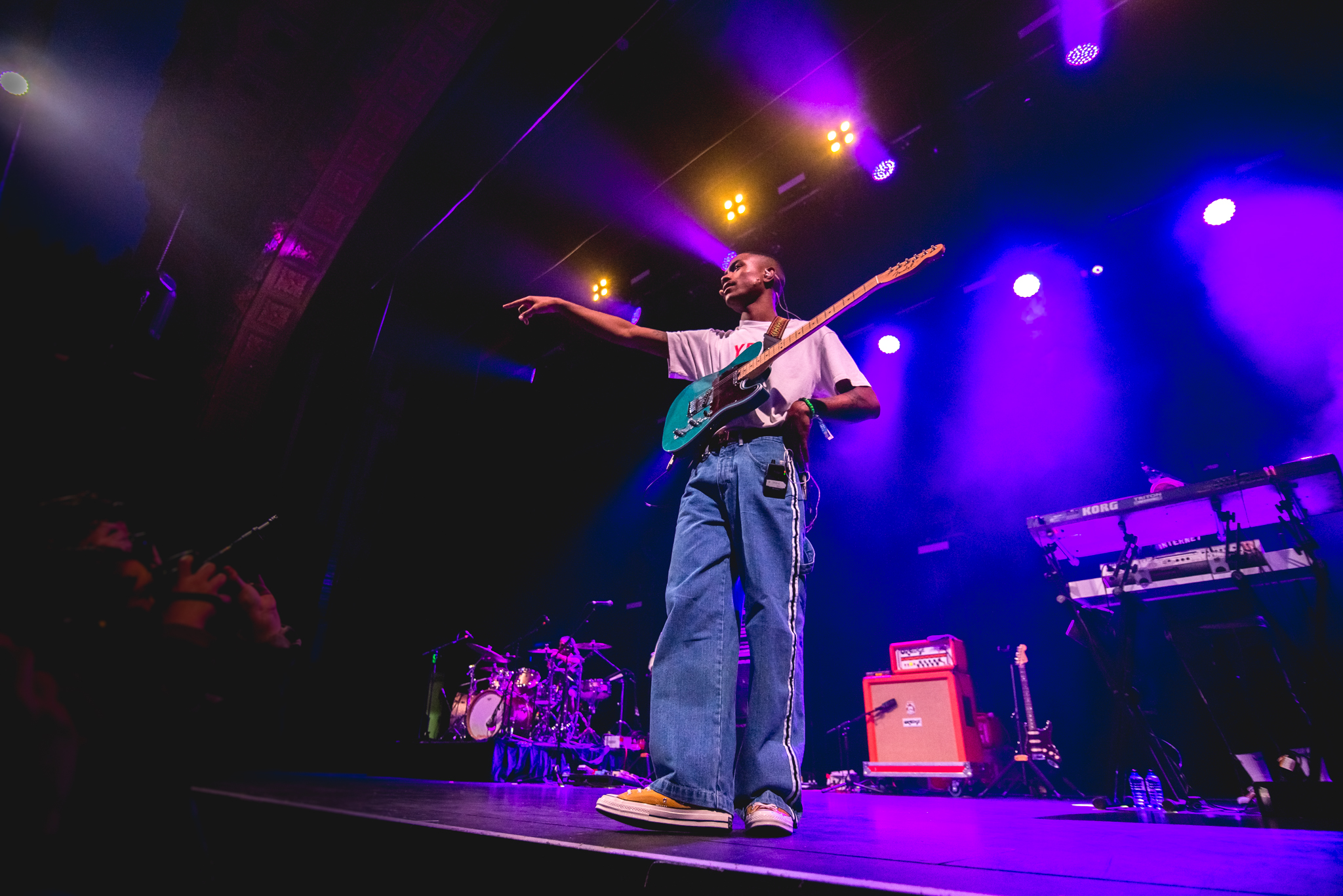 The magnetic, soul-funk group known as The Internet took to the stage at Melbourne's Forum Theatre, ahead of their Laneway Festival appearance this summer. After their record-breaking 2015 album, 'Ego Death' the Odd Future crew have spent the last two years delving into solo projects and proving how each of them stand on their own two feet.
Opening their set with Under Control, Syd explains in her typically smoky voice, how this show will be a deconstructed showcase of solo and collaborative endeavours, peppering in all The Internet favourites. Wearing a 'Girls Don't Cry Hoodie,' it's difficult to take your eyes off of her for those first few moments and I wondered how the rest of the band would stand up against her stage presence.
First to flex his solo muscle was 19-year-old, Steve Lacy, asking the audience, "Can y'all dance with me? Can we dance together?" After his 2017 demo, aptly named 'Steve Lacy's Demo,' the smooth trance of Lacy's Californian vocals had garnered some well-earned attention. Performing Some and Ryd, Lacy crooned through his vocals and showed off his technical guitar talent. Finishing up on Dark Red, it was clear that each member of the group was going to have no problem delivering to the audience. It was also especially sweet to see the rest of the band interact with his solo set. Some took a step back, some provided vocal support and all of them grooved in genuine synchronicity and gratitude for Lacy's talents.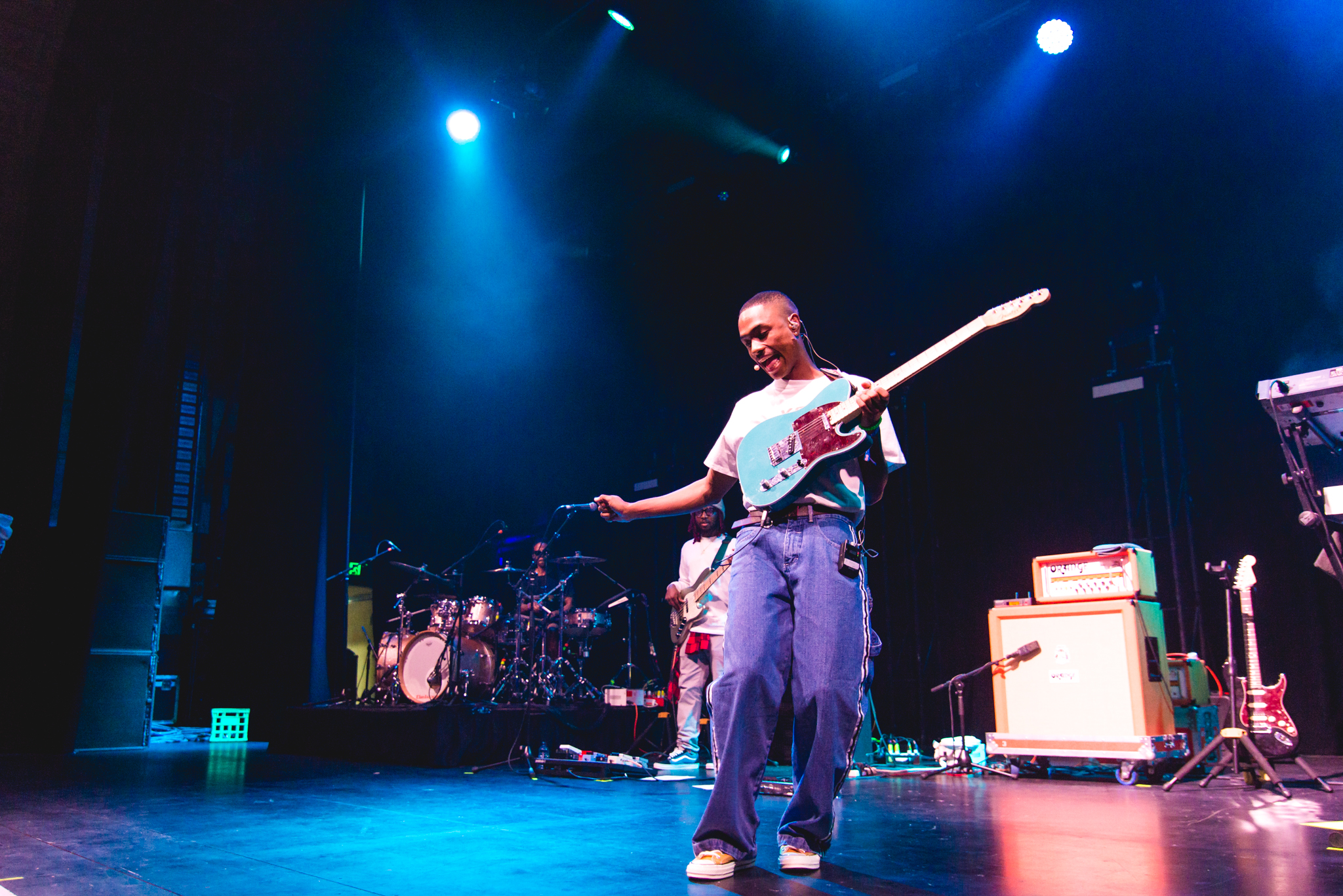 Dipping back to into the band with an effortlessly smooth transition, Special Affair reminded audiences exactly why 'Ego Death' was such a brilliant album. Syd's hyper-sexual vocals washed over the audience in abundance, only to be out done a moment later with Dontcha. As per usual, Syd Tha Kyd commanded the stage with a velvety charisma that's hard to defy.
Next up was multi-instrumentalist, Matt Martians with his solo EP, 'The Drum Chord Theory'. The more abstract artist of the group, Martians delivered Down and Where Are Yo Friends with a meld of funk and R&B grooves, riffs overlaid at odd angles and an ingenious use of jarring rhythm. Again, Martian's solo efforts melted organically into the set, and the audience was left brimming with creative energy. Continuing the tide of solo performances, bass player Patrick Page gave us a taste of his upcoming album and Christopher Allan Smith absolutely smashed an eclectic drum solo.
The Internet dropped back in with Girl and Just Sayin/ I Tried to the celebration of the audience. Syd moved back and forth between her vocals and the crowds, in a tentative dance between audience and performer. Continuing on their wave through albums, it was now Syd's turn to perform her evocative 'Fin.' album.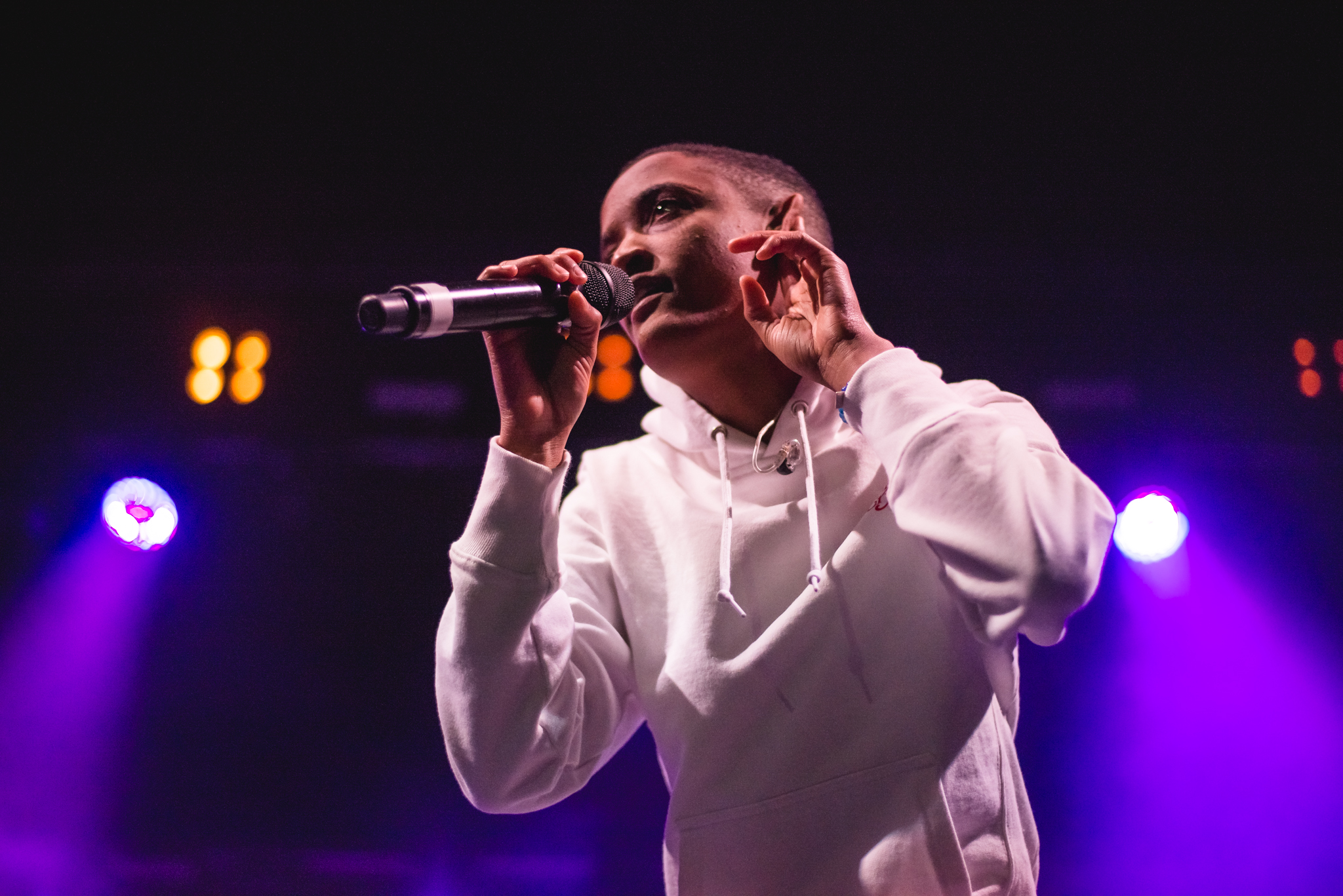 While the rest of the band had certainly held their own on stage, Syd's hazy charm is one few can compete with. Insecurities and Body rippled through the audience with her signature smooth tone and the crowd became transfixed with the small, but fiery vocalist.  Her special brand of brazen confidence mixed with the dulcet air of her voice, had the audience screaming for more.
Closing their set with crowd-favourite, Getaway, The Internet had put on one of the most satisfying musical degustations I'd ever seen and proved that the rough-edged, Odd Future crew had plenty more to give.
See the full gallery from the night HERE.