Live Review: Kim Churchill w/ Taj Ralph & AYLA @ The Triffid – 28.10.2017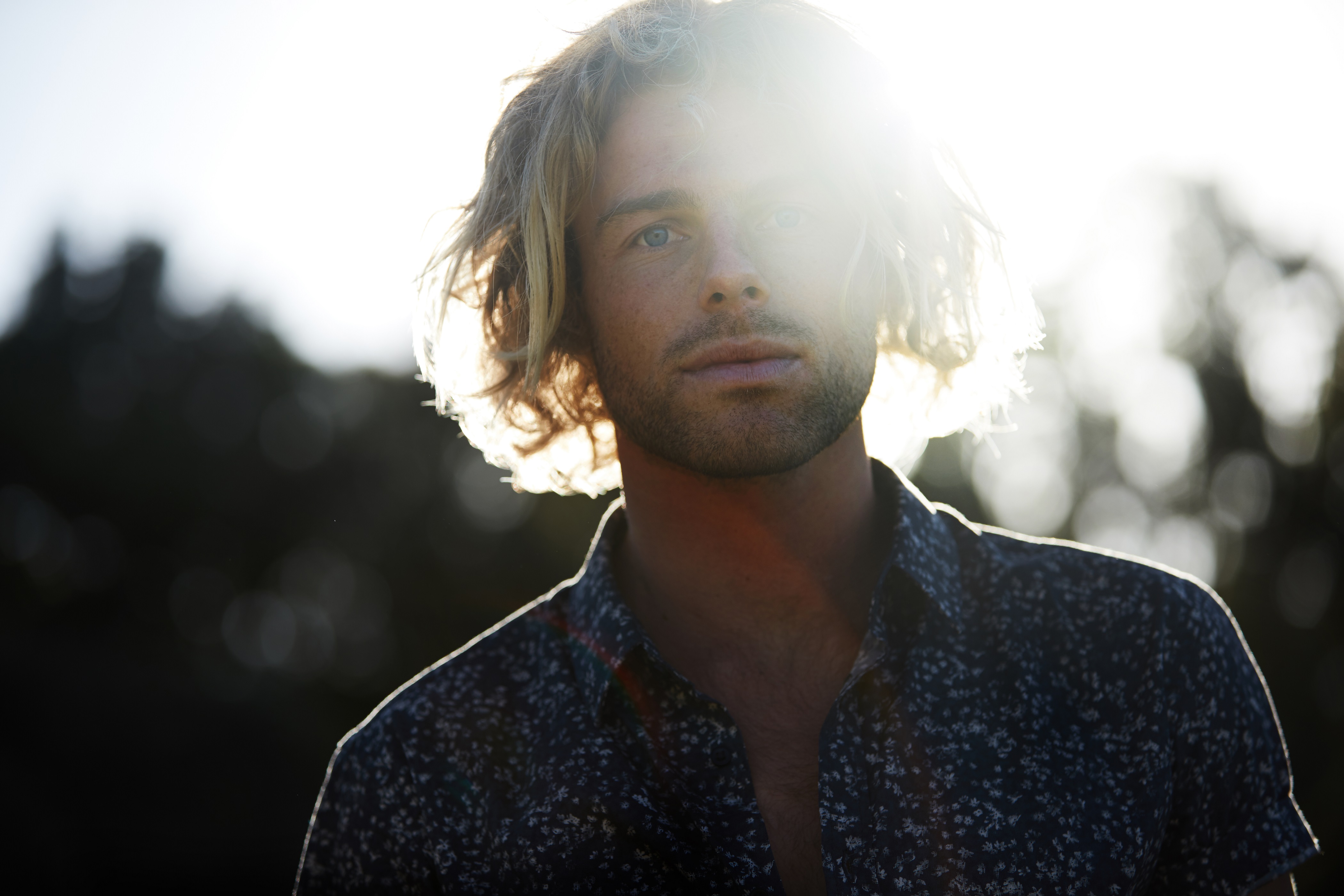 There's a lot to be said for humility in the age of social media humble brags, and folk-rock musician Kim Churchill brought stacks of it to the last show of his 'Weight Falls' tour in Brisbane on Saturday night. The wait for the main show was long, but seemed less so thanks to his prodigious open acts.
16-year-old Taj Ralph stood alone on the Triffid stage with a rare confidence and poise. He danced to the beat of his own drum, capturing the crowd's attention with a voice like Hein Cooper's and an excited energy. His grey T-shirt inscribed with the word DAMN and shoulder length hair falling around his face gave him the look of someone who just got out of bed, but his melodies suggested otherwise. He and his loop pedals moved with grace through originals Waterfall and Nightcatcher, throwing in a cover of The Internet's tune Under Control, and the set only grew smoother as time wore on. Ralph's mates stood in the front row as the crowd gathered steadily behind them, and his last song proved to be worth the wait. Like all great set finales, the appropriately-chosen I'm Done looked like the best three minutes of his life, and then it was over too soon.
Despite a twenty minute break, none of Ralph's energy was lost in AYLA's set. The fjdksl year-old pop songstress gave off the impression of a loveable girl next door having the best time of her life on the stage, which she managed to dominate in spite of her three bandmates. Her opener House On A Hill seemed to turn the mosh pit into a house party, people swaying, chatting, and drinking. All of the character in her voice shone through, filled with subtle inflections that made Waiting, When The World Ends, and Porcelain Doll into nuanced aural experiences. The boys in the front row donned caps and lighters and showed their appreciation for the onstage banter, and moved with the most energy of anyone in the crowd through the percussion-heavy Too Cold For June. Bringing crazy facial expressions and hardcore guitar shredding to the mix, the band proved an ideal accompaniment to AYLA's centrepiece.
After a half-hour wait, Kim Churchill was ready for two things: a bustling crowd of infatuated strangers and 90 minutes of disproving the old adage that men cannot multitask. His skilful work with the harmonica, guitar and vocals had all eyes on him as the crowd finally approached capacity. With a drum kit set up for beer bottle percussion, it seemed Churchill – true Aussie bloke if ever there was one – could do no wrong. He set about unifying a room of perfect strangers as couples embraced and strangers melded together, and after ten minutes lights were flashing, vibes were building, and someone in the front row was crowd-surfing.
Churchill's unique take on indie-rock in 'Weight Falls' was rough around the edges in the most glorious way, like a three-day shadow that just looks right. Several guitar swaps and classic stage banter punctuated the show with humanity, but no more than the touching story behind his song Rosemary. It was written about an old man named George who fell in love with his grandmother, and performed with the anthemic emotion of a Cat Steven's song, Churchill and his guitar alone on stage.
Minutes went by like seconds, and suddenly, after a quick on-stage tea break, Churchill was into his last few tracks, comprising some of the night's best moments. He played What I'm Missing with such passion and vigour that a guitar string broke mid-song, before finishing it off with some intense harmonica. Canopy followed, bringing with it more bluesy harmonica, highly energetic drum rhythms, and passionate vocals verging on screeches.
It was a long time coming, and as the familiar opening melody of Window to the Sky spread through the room, The Triffid exploded with energy. It was one of the undisputed set highlights, an impressive feat for a song about washing dishes, and the simple joy of knowing the words had the whole crowd singing louder and jumping higher.
Finally, in the wake of incredible energy was an impatient wait for the encore, but no one could have been disappointed when it arrived. Churchill's acoustic version of Weight Falls was everything it could have been and more thanks to his supports' collaborative harmonies; the perfect way to end the show.