Live Review: Lana Del Rey @ Riverstage – 29.03.2018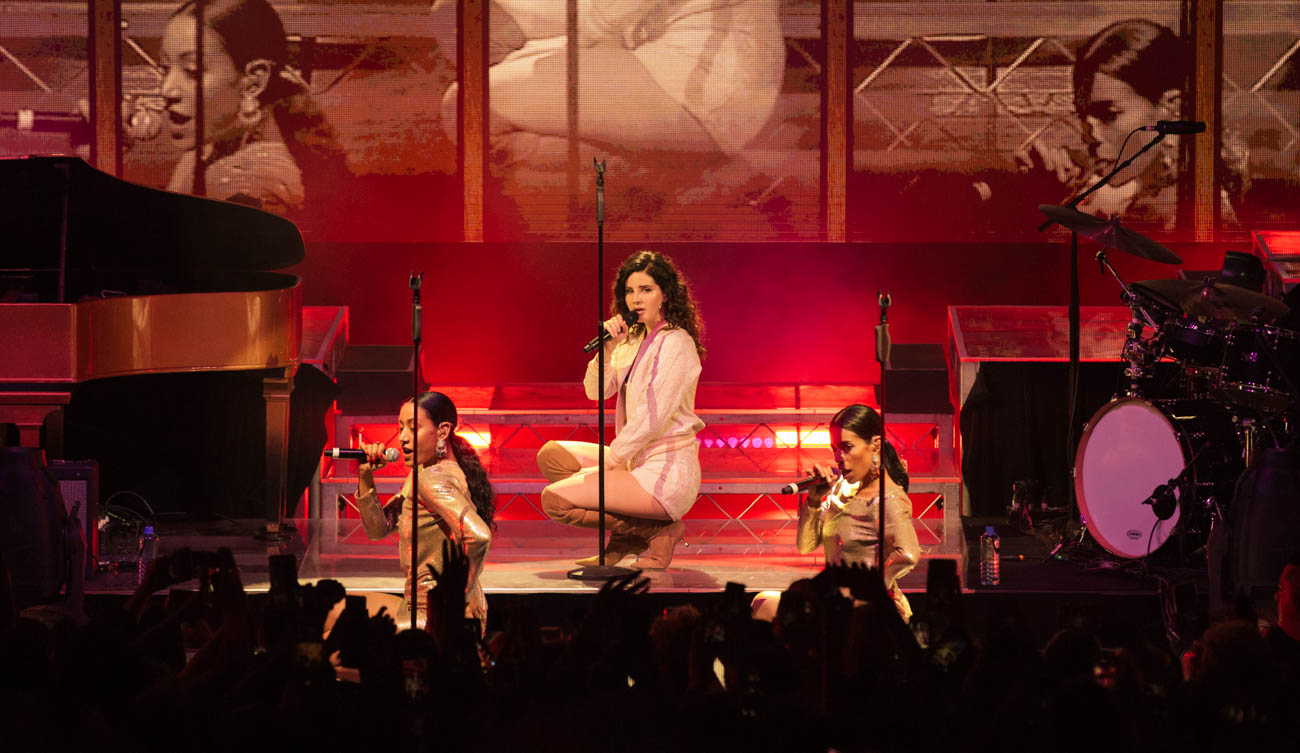 After a six year wait that was well and truly worth waiting for, the beautiful Lana Del Rey had returned to Riverstage for her sold out 'Lust For Life' album tour.
"Lana" chanted throughout the whole of Riverstage, until one-by-one Lana Del Rey and her band (and go-go dancers) took the stage to an eery 1920s sounding instrumental that went straight to 2017 track 13 Beaches. The stage looked like an old school lagoon movie set, there were swings, palm trees and black and white screen that showed close ups of the songstress. Giving off a vintage Hollywood vibe, this beloved cult figure didn't show much emotion while performing, but it was hardly noticeable by the way her voice hit every note flawlessly, sounding surprisingly better than her studio releases. Truly an artist that not only loves but appreciates her fans, Del Rey went down to the crowd and took photos, gifts and gave hugs to all her front row fans for a solid five minutes, which usually you'd find annoying. Yet, there was such a strong sense of sincerity that she gave, that the crowd didn't rush or chant for more songs, instead just waited patiently.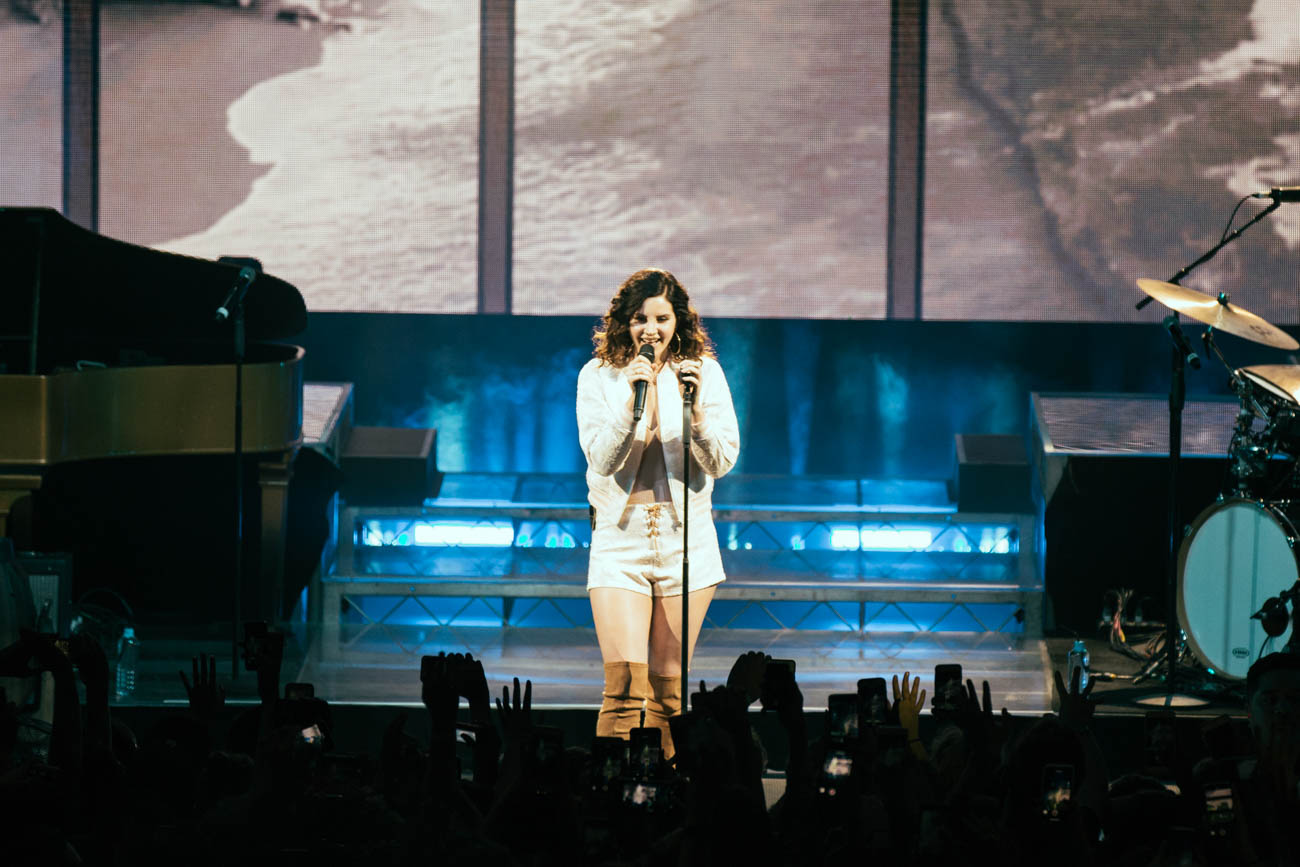 She then took to the ground, and I mean she was literally laying down on the stage and performed the whole of Pretty When I Cry, accompanied by her two dancers (also having a little lay down) and a back screen that made her out to be laying in a sea of waves. Smashing classics Born to Die, Blue Jeans, and National Anthem which was led by a haunting performance of Happy Birthday Mr. President.
The band and dancers had all left and it was just her and a guitar where she did an absolutely stunning performance of Yayo. There wasn't a murmur, no chatter, but boy were there phones in the air trying to capture every second of it. Though she wasn't as easy to see amongst all the filming, the feels were definitely in full swing.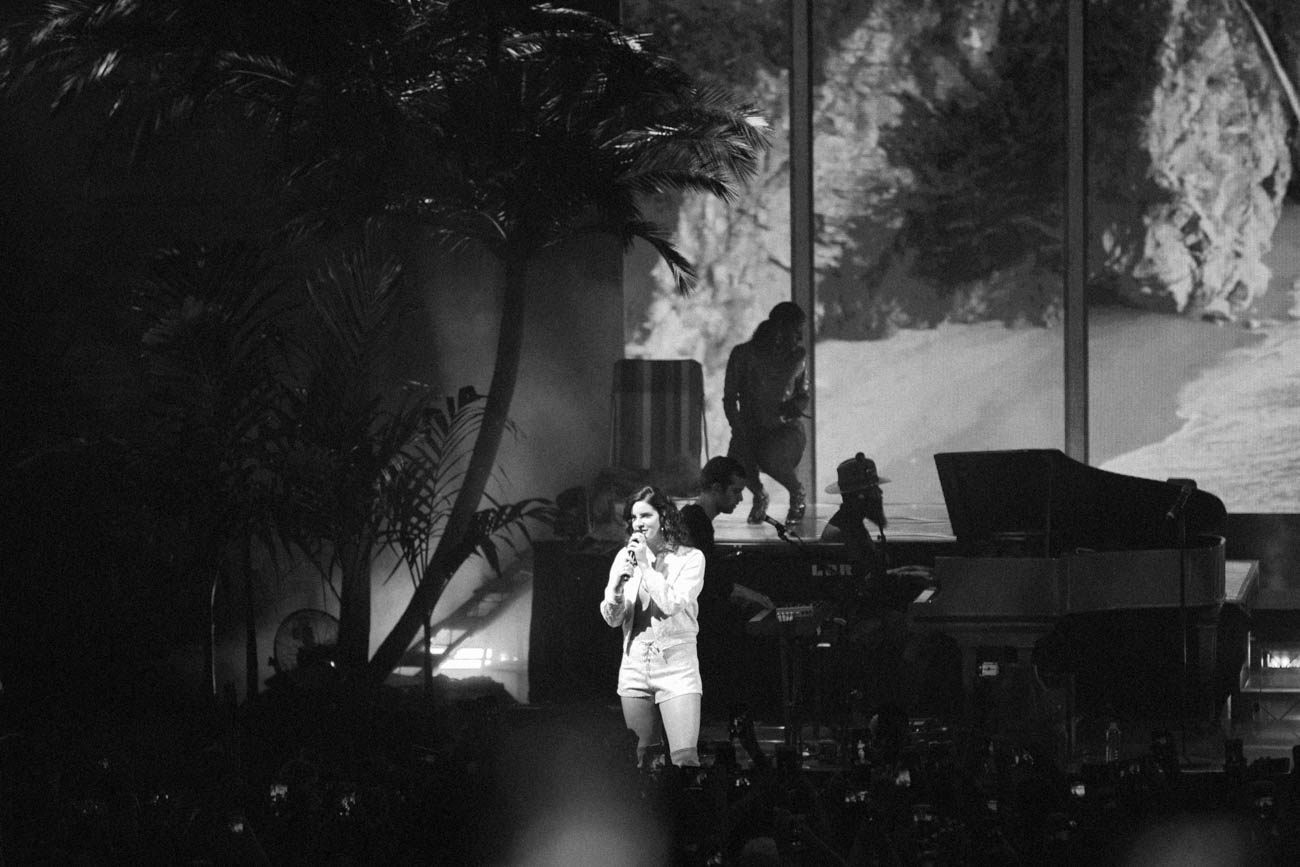 Coming to an end of the night Lana got on a bloody swing and still perfected Video Games, then asking if "anyone would judge me if I had a cigarette?' she performed Ultraviolence. She jumped into the crowd one last time and scored 'Cobain' glasses, bouquets of roses, and flower crowns than ended the night with 2012 track, Off to the Races.
Lana Del Rey is a performer that doesn't need props, over the top dancing and all that jazz. Her voice has the ability to take you on a journey of her heartbreak, loneliness and utter sadness whilst portraying pure love for her fans and delivering an absolute sensational performance.
See our full gallery HERE.