Live Review: Little Mix @ Brisbane Entertainment Centre – 28.07.2017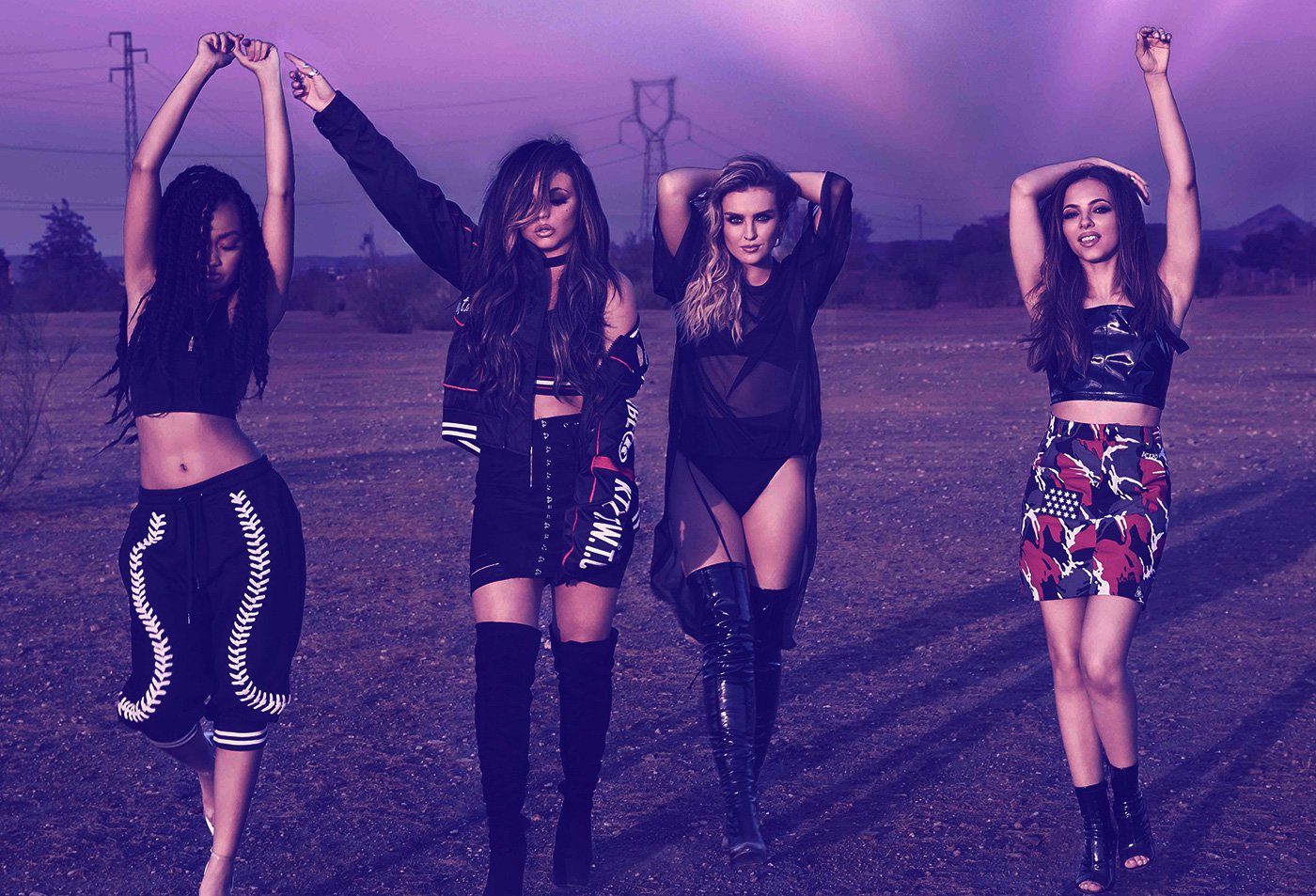 Little Mix might be just four girls from Britain coming off a runner up finish on the X Factor UK, but after last week's performance in Brisbane it would seem they don't need Simon Cowell's tick of approval to win a room. Their Brisbane show kicked off with a gust of smoke, a shot of fire, and an eyeful of sassy dance moves, the four of them making a captivating entrance from side stage.
Their choreography was irresistibly confident, always in sync and full of energy, making opening number Power one to remember. It was packed with gutsy vocals, ripping and roaring Aguilera-style, and left a high bar in its wake, but these girls had come prepared. Armed with strategically raunchy outfits and harmonies to die for, they tackled their pop sugar hit Black Magic, but as the hard-hitting opening melody of Salute took over, it seemed already forgotten.
The girls pulled off their third high-energy number of the night, drawing rapturous applause from mothers and daughters alike. "Ladies all across the world/Listen up, we're looking for recruits/If you with me, lemme see your hands/Stand up and salute…" Such intense feminist lyrics could have been misconstrued by a less female-focussed crowd, but these girls knew their demographic and targeted them with sniper-like accuracy.
The energy and sex continued through Down and Dirty, only building enthusiasm amongst the mosh pit, and after three minutes even the most energetic of fans were hankering for a slow burner. F.U. turned out to be just what they needed, an adorably cheeky hate ballad sung from the relative comfort of wooden chairs on the stage. Despite the overwhelming youth of the crowd, there were enough fully-fledged women in attendance to lend some emotive harmonies to the tune.
After a few more tracks from their latest album including Hair and No More Sad Songs, it seemed the perfect time to whip out a few crowd favourites. Their original chart-topper Wings kicked off with a fettering of harmonies, followed almost too soon by that familiar beat. The crowd couldn't help but love the song in all of its affirming, self-confident glory, regardless of how many times they had hit replay over the past few years. The younger girls in the crowd knew every word, and although expected and vocally encouraged, the singalong that ensued managed to avoid becoming cheesy or overdone. These were the words partially responsible for growing a generation of confident girls, each one sung loud and proud.
Their set finale Touch brought sex appeal back to the forefront, choreography and costume taking a front seat, yet never overshadowing the vocals. You can indeed have both, and every show needs its motion, but there's nothing quite like the F.U. moment of a set for leaving the others by the wayside.
After a brief period of pitch-black applause, they were back with only one song left to sing, and it was guaranteed to leave an impression. Shoutout To My Ex always had anthemic potential, taking on a sense of irony when sung by a hall full of tweens. It was a show about empowerment, energy, entertainment, and in many ways it couldn't have been better, completed by a dance interlude by the group's four half-undressed male dancers. The only real critique – those harmonies deserve more room in the scheme of the show. The world needs a girl group with all of the vocals and none of the drama, and if we can all ignore the weird Gigi Hadid drama in the media, these girls might just be it for a while.